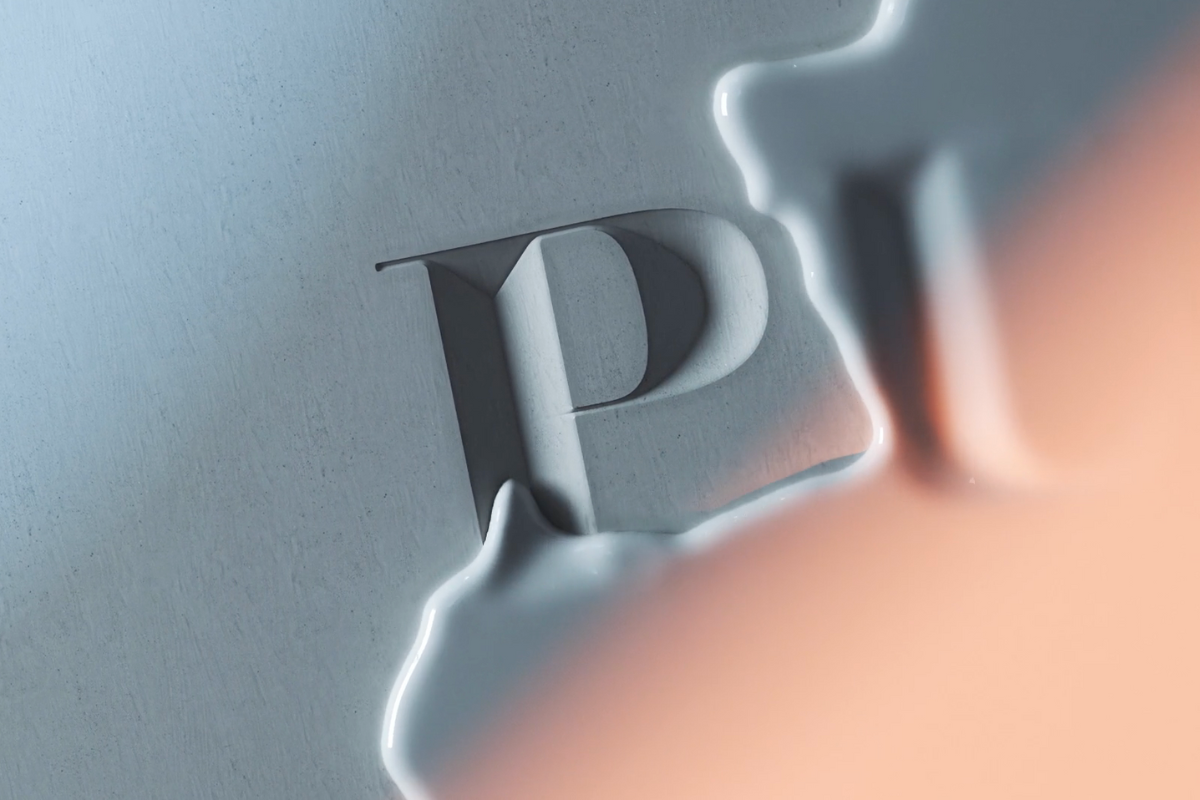 Six N. Five X Microsoft: an otherworldly ode to the power of premium fonts
Ever since its foundation in 2014, Six N. Five aka the practice of award-winning Argentinian designer and digital artist Ezequiel Pini creates digital and futuristic worlds and dreamy experiences with a sleek, almost mystical aesthetic.
Pini who has recently partnered with The Row, a members-only virtual community comprising architectural designs by leading creatives as NFTs that aims to be "the most high-profile real estate development across many metaverses with a series of iconic landmarks accessible on a global scale" has pioneered the use of 3D CGI to create imaginary, dreamlike worlds with his signature clean, modern aesthetic, making Six N. Five one of today's most recognized digital artists.
Pini's portfolio is extensive and impressive having worked with many esteemed brands (Apple, Burberry, Cartier, Facebook, Givenchy, Ikea, Nike, Samsung, Spotify, Uniqlo, Mr. Porter and more) and his work has been showcased in numerous art fairs and institutions (enter Art Basel, Moco Museum, Fotografiska Stockholm, Museo della Permanente to name a few).
"All these years we have focused on creating without the limitations that may exist in the real world" Pini said in DesignBoom. "Somehow trying to take advantage of the benefits of the digital world that allow us to create unreal worlds. My background is in graphic design, and although we create digital spaces and objects, I do not have much knowledge of technical issues of architecture, construction, and industrial design. Thus, I would say that our designs start by prioritizing the conceptual and aesthetic."
Look for challenges: Ksawery Kirklewski on generative type, NFTs and that Max Cooper typographic video to watch
"We have done some experimental work for the fashion world, and a virtual reality app, and now with interventions in art galleries that are being encouraged to exhibit digital art. The fact that I get easily bored of the same thing, has helped to keep me active and eager to explore and learn more" he explained.
Six N. Five has partnered with Microsoft to deliver a variety of Microsoft Windows 11 and Microsoft Surface wallpapers that showcase Pini's "refined imagination, poetic compositions, avant-garde mind, and elegant skills."
In another collab with the company, Six N. Five created a virtual landscape to showcase five expressive fonts, available as part of Microsoft 365's premium subscription.
"These 5 fonts, Avenir Next, Biome, Modern Love, The Hand, and Walbaum, all have unique characteristics that encourage our customers to say what they want, how they want" notes the practice.
Six N. Five's experimental CGI (computer-generated imagery) visions prove that digital means are a tool for fairylike artistry.
Explore more visual poetry here.
Tags/ typography, typeface, font, video, microsoft, digital, cgi, six n five, ezequiel pini