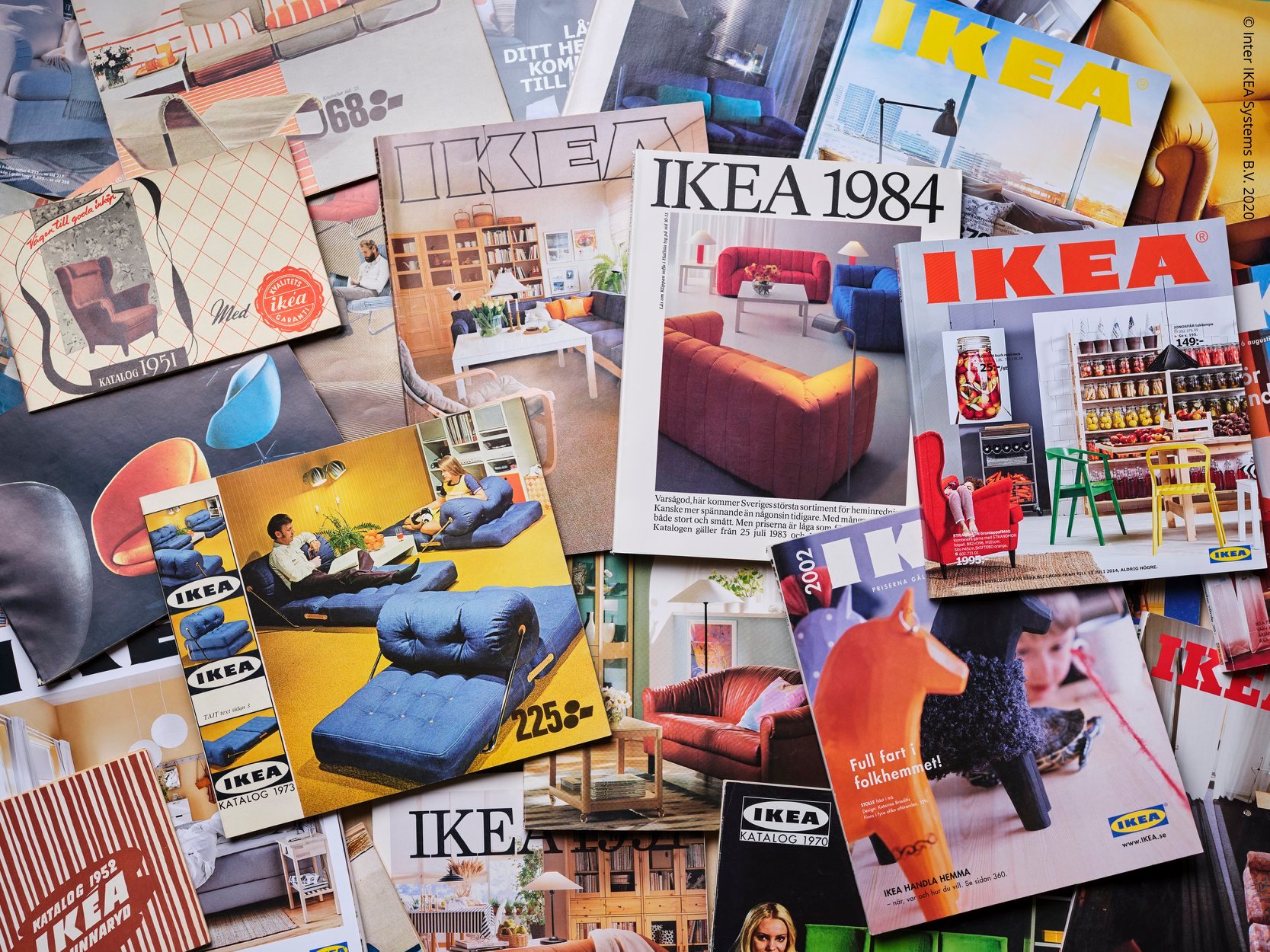 No more print: a tribute to IKEA catalog, once the most-printed book in the world
"IKEA is to stop producing its iconic catalog, once the most-printed book in the world ahead of the Bible and Koran" reports the Financial Times on the retailer's decision to discontinue one of the world's biggest annual publications, for good.
As shoppers move online, the company announced on Monday that its current 2021 catalogue, released in October, will be the final version after seven decades. IKEA seems ready to turn the page for a more digital approach.
Per CNN, IKEA has "taken the emotional but rational decision to respectfully end the successful career" of the print and digital versions of the catalog.
"Turning the page with our beloved catalog is in fact a natural process since media consumption and customer behaviors have changed," said Konrad Grüss, an IKEA executive, in a statement.
"In order to reach and interact with the many people, we will keep inspiring with our home furnishing solutions in new ways."
First released in 1951 by IKEA's founder, Ingvar Kamprad in his home region of southern Sweden, Smaaland, the first catalogue of the brand was distributed in 285,000 copies via mail.
Iconic in publishing and print, the IKEA catalogue grew bigger -the 2021 issue is to be printed in 40m copies.
The first dual-version (online and in print) was released in 2000. The company's 2016 catalogue printed 200 million copies in 32 languages in 50 market.
​The 2021 catalog, released in October, will be the final version.
Next year, IKEA plans to release a smaller book that will be "filled with great home furnishing inspiration and knowledge" to celebrates the catalog's vast history.
Till then, pay an online visit to IKEA Museum for a full experience of visual branding in the company's vast record breaking history in retail and beyond.
The company dropped digital versions of every catalog on its museum website in honor of the 70th anniversary of the company's first publication.
Browse 19,000 pages of midcentury Scandinavian design here.
Tags/ publication, catalog, print, ikea, retail