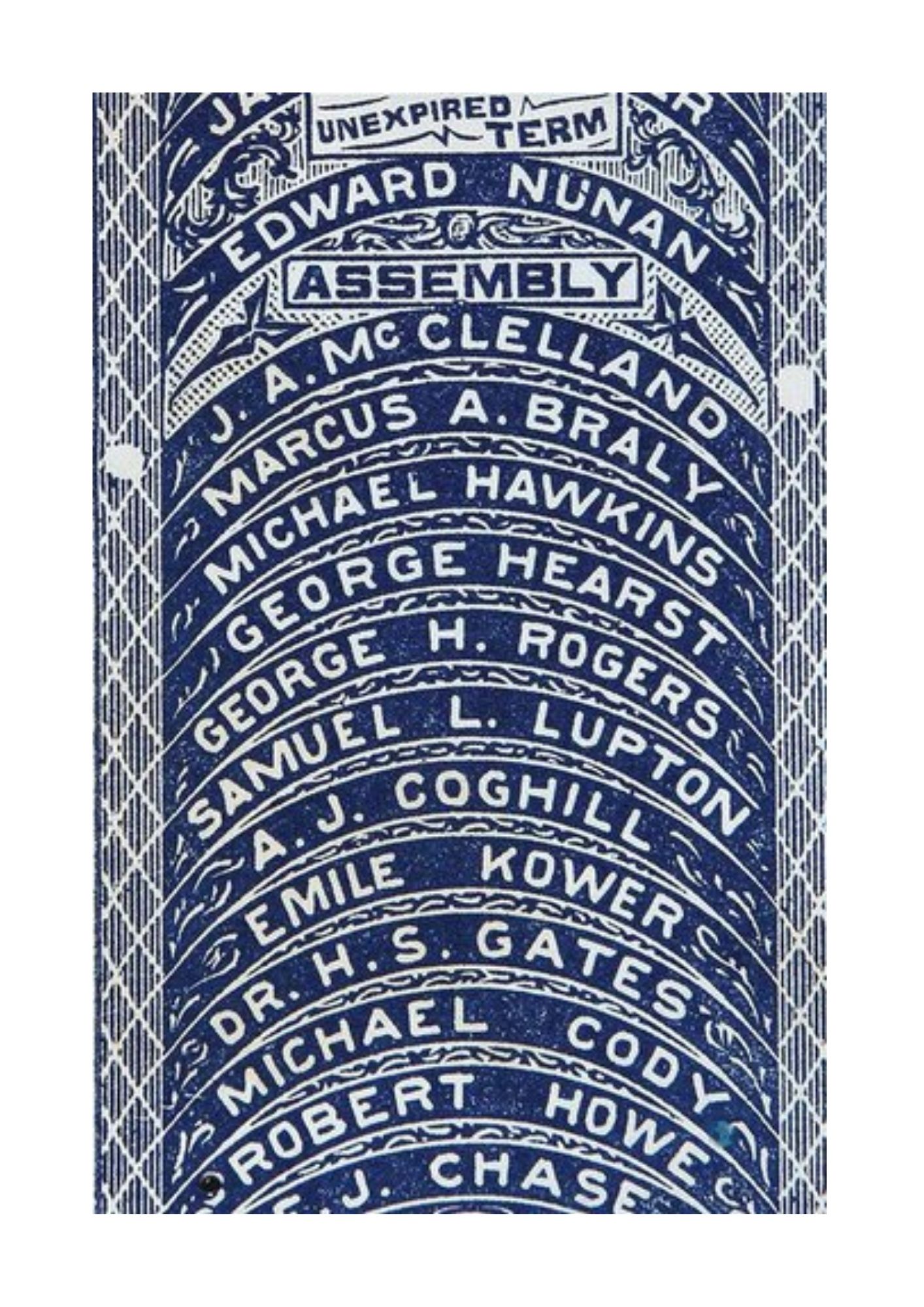 A book, a day: This is What Democracy Looked Like, A Visual History of the Printed Ballot by Alicia Yin Cheng
"This is What Democracy Looked Like: A Visual History of the Printed Ballot'' is the first illustrated history of printed ballot design that "illuminates the noble but often flawed process at the heart of our democracy."
The book is an ''exploration and celebration of US ballots from the nineteenth and early twentieth centuries'', a visual history which ''reveals unregulated, outlandish, and, at times, absurd designs that reflect the explosive growth and changing face of the voting public.''
"The structure and design of the ballot can have enormous consequences for how politics function or fail us'' reads the introduction of the book published by Princeton Architectural Press.
"Ballots today may look boring and bureaucratic, but they are the most direct tool of participatory democracy," said curator Alicia Cheng. "The act of voting is a critical part of our civic discourse. From absentee votes to protest write-ins, ballots are a direct way for us to express ourselves as citizens. But historically there wasn't any regulations for how a ballot looked or how it was produced. These visual artifacts demonstrate how voting has changed, helping us better understand how our struggle in making an imperfect system that is honest and fair might have evolved."
As noted in the years before the 20th century "there was no federal oversight for the election ballot. In fact, the parties paid to produce, print, and distribute their own ballots. It was a time of extreme partisanship that demanded adherence to a single party since voters were required to vote the full ticket, so ballots were designed to be eye-catching propaganda.''
''Parties used colored inks, paper stock or illustrations (in some cases blatantly racist and xenophobic slogans) explicitly so party members could easily track which votes were cast, evidence of early methods of voter suppression and intimidation. By the early 20th century, a federally regulated ballot was introduced, leading to a design more familiar to us today.''
"Among the many fights, legal victories, and historic moments that mark this evolution [of American democracy], there is an artifact that stands out as a record of the journey: the electoral ballot" writes Quartz on Cheng's book. The first illustrated history of the printed ballot shows that "controversy and confrontation at the polls is nothing new'' per Design Arts Daily.
"Generally speaking, ballots are as exciting as you'd expect a bureaucratic document to be. That wasn't always the case'' notes The Washington Post. "They used to be colorful, both literally and figuratively, with vivid iconography, ostentatious embellishments and, on occasion, ridiculous punctuation. One Whig ticket from 1815 contained 15 exclamation points."'
Employing "the material culture of this country's elections as the centerpiece of three essays on the democratic process" Cheng's book features almost 200 examples of printed, mostly letterpress, ballots.
Alicia Yin Cheng is a founding partner of MGMT. design in Brooklyn, New York. She currently serves as an external critic for the MFA program at the Rhode Island School of Design and has taught at Yale University, Maryland Institute College of Art, Barnard College, and Cooper Union. Cheng was a past board member of the AIGA/NY chapter and the Fine Arts Federation.
Buy your copy here.
Tags/ book, politics, printed ephemera, ballot