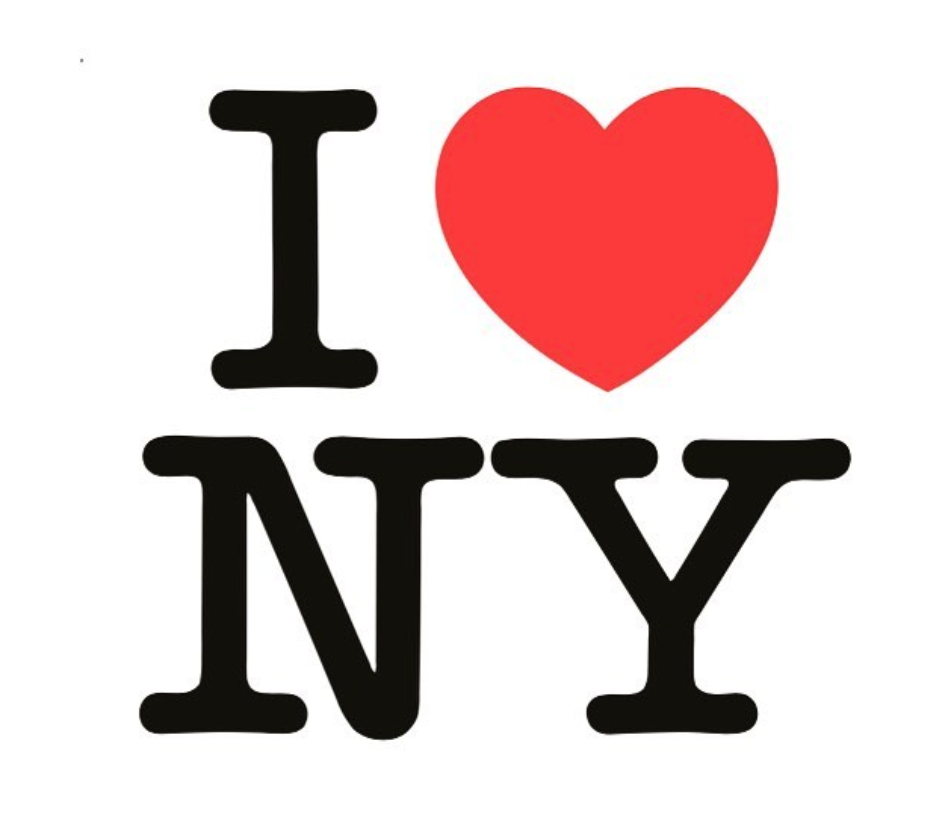 In Memoriam: Milton Glaser
The multi-awarded AIGA medalist and prolific graphic designer artist who redefined the visual language of America and beyond with wit and colorful shapes, the always articulate Milton Glaser passed away on his 91st birthday, the 26th of June, in Manhattan.
Born in 1929, in The Bronx, New York, New York, to Eugene and Eleanor (Bergman) Glaser, immigrants from Hungary, he was educated at the High School of Music and Art and the Cooper Union art school in New York and, via a Fulbright Scholarship, the Academy of Fine Arts in Bologna, Italy under the still-life painter Giorgio Morandi.
After graduating at the Cooper Union in New York City, Reynold Ruffins, Seymour Chwast, Edward Sorel and Glaser founded Push Pin Studios in 1954, a creative team he joined after his return in Italy. The studio's unconventional line of work "redefined and expanded the imprimatur of the designer, illustrator, and visual culture at large."
In 1968, he teamed up with Clay Felker teamed up to launch a magazine aimed to reinvent service journalism aka New York magazine. As noted New York magazine was about "what was happening in New York City at the time." His "Underground Gourmet" column which he co-edited with Jerome Snyder for seven years promoting cheap restaurants in New York was one of the most popular columns in the puvlication. Glaser left the magazine in 1977.
In 1970 he designed his namesake typeface, Glaser Stencil, which drew inspiration from geometric sans-serif fonts such as Futura and Avant Garde.
Circa 1974 Glaser started his own design firm, Milton Glaser Inc.redesigning numerous magazines, such as "Paris Match," "L´Express," "Esquire," and "Jardin des Modes" and he became the design director for the iconic publication of NYC, the "Village Voice" from 1975 to 1977. His tenure at the Push Pin ended in 1975.
In 1983 he teamed up with Walter Bernard launching the publication design firm WBMG in his hometown. WBMG has designed more than 50 magazines, newspapers and periodicals around the world including The Washington Post and O Globo in Brazil.
Glaser designed and illustrated more than 400 posters with many of them being highly-collectable.
From the Bob Dylan poster which he designed in 1966 for the singer's Greatest Hits inspired by Marcel Duchamp's 1957 self-portrait and Art Nouveau – to his I Heart New York logo which he created in 1977 to increase tourism and boost morale in a city ravaged by crime rate -a piece of work inspired by Robert Indiana's LOVE design and one he gave to the city for free "hoping it would become public property"- Glaser expressed emotion via design.
Sketched on the back of an envelope with red crayon during a taxi ride his NYC logo is the definition of pop-culture in design. This simple logo became "an instantly recognized symbol of New York City, as recognizable as the Empire State Building or the Statue of Liberty" reports the New York Times. His love affair with city never ended. After the September 11 terrorist attacks, Glaser designed a modified version saying, "I Love New York More than Ever," in response to the horrific incident.
A prolific creator of posters and prints throughout his impressive career, Glaser's artworks have been featured in exhibits worldwide, including one-man shows at both the Centre Georges Pompidou in Paris and the Museum of Modern Art in New York. An original mag man he designed the AIDS logo for WHO in the late 1980s and posters for the final season of the television series "Mad Men" in 2014.
An artivist by default Glaser participated in Mirko Ilić's Tolerance Poster Project which was launched in 2019. "Tolerance is essential for humans to embrace. It is the only antidote for the competitive drive that characterizes our species. At this moment in history, there'sa slightly reluctant quality to the word. What we really want it to mean is acceptance and generosity" he said. Their book "The Design of Dissent, Expanded Edition: Greed, Nationalism, Alternative Facts, and the Resistance Flexibound" is essential reading.
As a highly influential figure in both the design and education communities he contributed essays and granted interviews extensively on design and he was very vocal on the importance of design for good. "We were excited by the very idea that we could use anything in the visual history of humankind as influence," he once said in an interview for for the book "The Push Pin Graphic: A Quarter Century of Innovative Design and Illustration."
The multi awarded artist received the 2004 Lifetime Achievement Award from the Smithsonian Cooper-Hewitt, National Design Museum, for his profound and meaningful long-term contribution to the contemporary practice of design.
In 2009, he was awarded the National Medal of Arts by President Barack Obama and Mrs. Michelle Obama at the White House, the first graphic designer to receive this award ever and he was honored as The New Jewish Home's Eight Over Eighty Gala 2015 honoree.
Glaser collaborated with his wife Shirley Girton the children's books "If Apples Had Teeth" (1960), "The Alphazeds" (2003) and "The Big Race" (2005) and he authored "The Milton Glaser Poster Book" (1977), "Art Is Work" (2000) and "Drawing Is Thinking" (2008). Glaser and his collaborator at the WBMG presented the history of their design work in the recently published book "Mag Men: 50 Years of Making Magazines".
He was the subject of the 2009 documentary film "To Inform and Delight: The World of Milton Glaser."
Explore more here.
Tags/ posters, book, magazines, poster design, milton glaser, robert indiana, biography