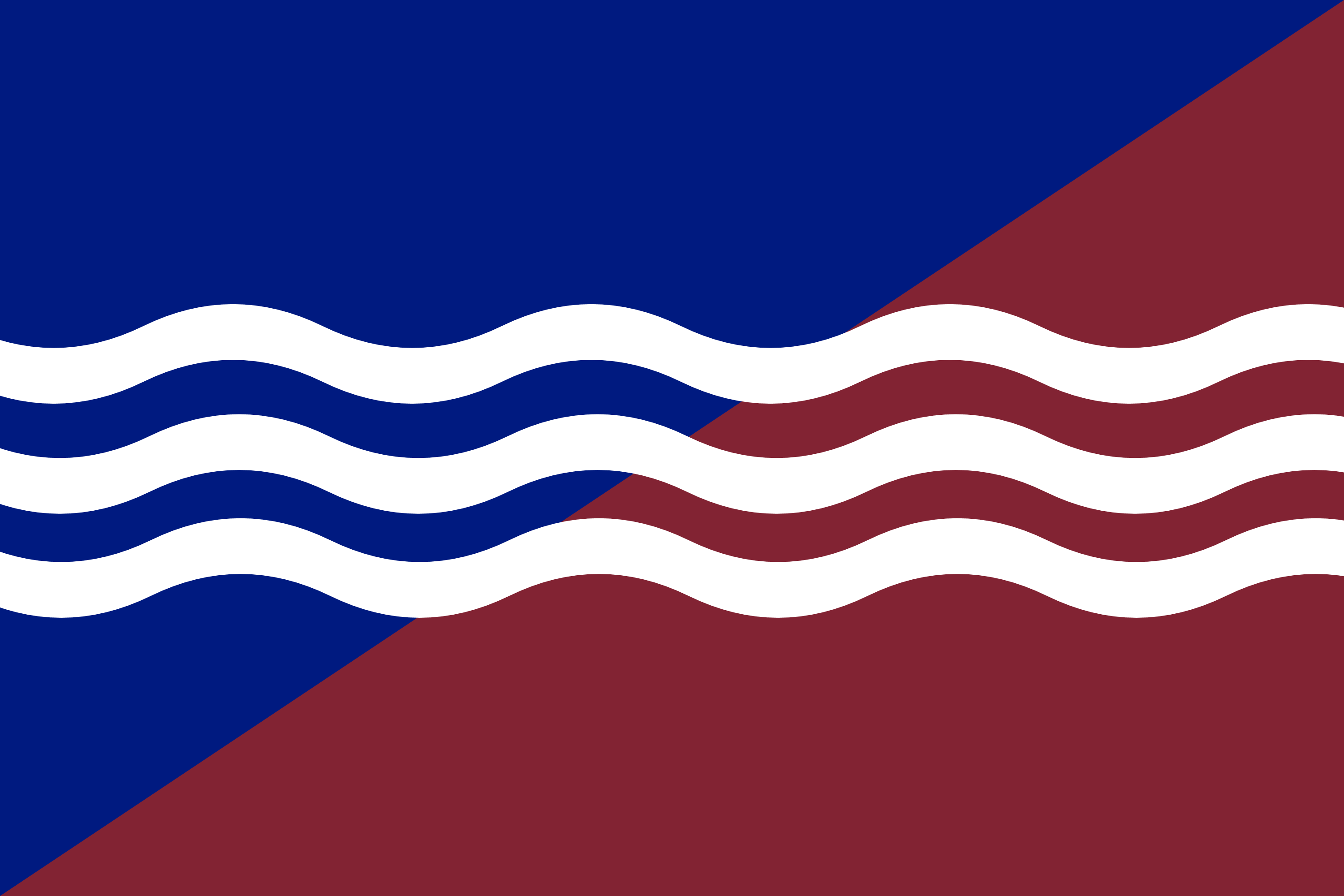 For the flag: vexillologist Stratis Andreadis on the art of the flag 
So similar yet so distinctive, flags encapsulate upon their sewable designs the fabric of our times. From nations to corporations and groups alike, flags present virtues, identity, even the goals of a country and its inhabitants and luckily for us, vexillologists and vexillographers are here to save the day, studying and researching this stunning visual language and its many design elements.
For better or worse, the potent symbolism attached to a piece of cloth define us. Flags literally rule this world. So, what's in a flag?
Vexillologist and vexillographer Stratis Andreadis explains to Typeroom all there is to know of the art of the flags, the symbols that can make or break the world we live in.
Typeroom: How did you become interested in the study of the flag?
Stratis Andreadis: I think from looking at boats a lot. I grew up around the sea, either cruising in the summers around the Greek Islands, or racing sailboats from the age of five for nine to ten months a year. If you look closely at most boats, you may notice they usually fly at least a couple of flags either from the stern[1] or from one or more of the halyards[2] on the mast. It seemed to me that these colours & shapes were trying to tell me something about the boat, about the people on board, and most of the time when I couldn't figure out what, I was baffled, annoyed, and hooked by the mystery of the meaning of the flags I had to solve.

TR: Which was the first flag that ever caught your attention as a child?
SA: There was one national flag that drew me in, the flag of Liberia. In a visual sense its unusual because it looks exactly like the flag of the U.S.A. but it's not[3]. It symbolized, back then in the eighties, on the Greek seas, great wealth and hidden power. It was as if the flag gave you a warning, it seemed, in my mind, to say that those who flew it from their yachts possessed a worldliness, a cunning and knowledge of how to bend the laws of the world to their benefit. You see the flag of Liberia was the first major flag of convenience, and in the eighties Liberia had the largest fleet of ships in the world, which is weird because Liberia was an impoverished war-torn country who by some accident had more ships than any other nation in the world.
Back in Greece, around the Aegean you wouldn't see the merchant ships that swelled the numbers of the Liberian Shipping Registry, but you could come across the colours of Liberia flown proudly from gargantuan private yachts. These were the yachts of the shipping magnates of Greece, the hidden owners of the largest shipping fleet in the world who, decked out in late twentieth century splendor and every possible accoutrement, with sailors, with chefs, with stewards, with mechanics, all choreographed by a captain who made sure the tens of guests and/or family of the magnates, took their breakfasts, lunches, water-skied, swam and got drunk in almost Gatsbyesque pageantry under the flag, and laws, of a country whose average yearly wage was less than the cost a plate of pistachios that accompanied their afternoon Pastis. So, when you're a young kid, bumming around the sea and a few hundred long-tons of Liberian flagged shipping steel decides to moor in your vicinity you don't take it lightly.
TR: What vexillology actually means?
SA: Etymologically, it is a combination of the Latin word Vexillum which is the word for the military banners of Ancient Rome and the Greek word Logos which is used in this case in the sense of "a discourse on". It is the discourse on, or the study, of flags. The word Vexillology was coined in 1961 by Whitney Smith, who formalized and, in a sense, founded the study of flags as a scholarly pursuit.

TR: Are u a vexillologist, a vexillographer or both?
SA: I have developed an immense interest in both. As a vexillologist my current interests are the history of flags at sea as well as the history of the Greek and Septinsular Republic flags. Some of my formal academic training was in the history of ideas, so I really love finding out the paths that ideas and concepts have taken to arrive at where they are now. In the history of ideas, you look at how concepts, ideas (the concept of liberty, the idea of justice to give two examples) develop and evolve over time. History is made by human beings whose thoughts, whose way of thinking, has too often been developed before them by other human beings. Knowing how concepts and ideas develop and come to be is vital to knowing why we think, act and take a certain view on things, to put it in a more general term, how we "see" the world and ourselves in relation to the world. The way we "see", we understand, and interact with the world outside ourselves, can be called for our purposes a "worldview". A worldview then consists of what views, thoughts, theories, ideas, concepts we have on and about the world outside our minds and bodies.
Vexillology is about studying how humans display, in a meaningful way, these "worldviews", as concerns groups of people, whether this be a municipality, a fief, a nation, a sports team, an island or any group that shares something in common when it is practiced through the visual language of flags, which also happens to be one of the most powerful visual languages humans have invented. Vexillology studies the visual representation of an idea, a concept, an identity, were it comes from, how it developed and evolved, how it's represented, used, often abused, and displayed.
As a vexilographer, a designer of flags, I am interested in harnessing the power and meanings of this visual language so as to imbue a piece of cloth that colours the sky with meaning, with beauty, with symbols that positively talk about everything from who a person is, what he/she/it stands for, to what community is, to what a team of people has gone through, how they are at once individuals and part of something they share in common.
A vexillographer will try to represent ideas, emotions, life experiences with colours, shapes and sometimes symbols within the boundaries of a flag, a piece of cloth that has to both hang and fly outdoors and be presented, hanging and framed indoors. If you want to colour a small part of the sky with a piece of cloth in a meaningful, in a beautiful and powerful way look for a vexillographer.
TR: Where did you study this newly established graphic design science?
SA: At home. There is no academic training available to become a vexillologist or a vexillographer.

TR: How many types of flags exist?
SA: Depends how you define type. The most popular way is to delineate flags by their shapes, where there are, very roughly, about fourteen main types of flags and by adding unique shapes you would arrive at around sixty to seventy types. In total, we have in use and in the historical record up to at least one-hundred types of flags by shape. This wouldn't be an exhaustive list but it would be a great start. The three most popular shapes are, by the number of catalogued flags, Rectangular, Vertical, and swallowtails.
If you define types of flags by their different uses, the list would be a number between two-hundred and five hundred, give or take a few hundred. Here the most widespread would be national, signal, and regional.
TR: Which pattern of flag would you consider your favorite one? Why?
SA: I'm not sure, but I am quite fed up with tricolors, bicolors, and most straight stripes. I'm happy if no new variations of the above are ever used again.

TR: Is there such a thing as an ugly flag?
SA: Oh yes, horrible ones really, and there's even some pretty easy rules of thumb when it comes to judging bad, ugly flags. Never write on a flag, it doesn't work. There are two reasons. First if there is righting on a flag you end up spending the time squinting to trying and read what it's saying. Second, by putting words on a flag you take away a large part of the symbolic force of the flag. So, if you absolutely, for some bizarre reason, want to, then write it in a dead language, it creates more of a mystique, or make it look like a pattern, like the flag of Iran.
I think three principles should always take precedence:
Never draw the map of your country on your flag. I hope your listening Kosovo, Antarctica and Cyprus.
Don't place heraldic shields, logos, crests, or other symbols on flags, its really boring, except, if there are weird animals or plants involved.
Keep it simple, most powerful flags are simple designs.
The North American Vexillological Association, and the United Kingdoms' Flag Institute have come up with a guide to helping beginners design un-horrible flags, it's called Good Flag, Bad Flag: How to design a Great Flag. It's a very decent start.

TR: Please name two flags (one fictional, one non-fiction) that would be ideal to explore as a newbie in vexillology.
SA: I would advise anyone to explore his favorite among the superb and gorgeous flags of the Asafo in Ghana.
TR: You recently designed and proposed a flag for the Diapontian Islands in the Ionian Sea. Would you please break down the flag and its elements?
SA: The Diapontian islands are three inhabited islands and about four uninhabited islets to the northwest of Corfu. As three sparsely populated islands on the edge of a country they have been variously forgotten, neglected and dismissed. This is evidenced as pride, a strong sense of community within each island and an independent spirit that displays both a sense of belonging administratively to the larger island of Corfu to the southeast and a sense of being unique because of the deprivations that living on these islands creates.
The field consists of the historical colours of Corfu, burgundy and navy blue, divided diagonally with navy blue on top and burgundy on the bottom. The colours are there to emphasize the geographical and cultural ties of the islands to Corfu. The diagonal division was chosen because it is both more unusual and much rarer than a vertical or horizontal division and because it has been a mainstay of various movements that emphasized their independent spirits.
The field is charged with three white waves one for every inhabited island. The waves speak of the distance that separates each island, of how the whitecaps of a stormy sea can separate the islands from human contact for days or weeks.
The colour of the central wave can be changed for every island. Lastly in case of war or to signify distress the flag can be hoisted upside down with the red side up, this idea is taken from the only national flag that is designed to be hoisted upside down in case of war, the flag of the Philippines.
TR: What are you working on now?
SA: Top of the list are a flag for the North-American Vexillological Association's annual conference which will take place online for the first time, this June. Then I am working on some final flag proposals for the Capodistrias Museum. I also have promised a design for a flag, burgee and bunting for a unique cultural institution in Corfu called the Alternative Cultural Workshop. I am in the final stages of research for a book I am writing on flags at sea and nautical etiquette. Also, there are two projects I would like to spend some time thinking about too, first some ideas about using flags at next year's bicentenary, and LGTBQ+ flags for members of the community in Greece.
TR: Flags are literally a visual language on their own. Part semiotics and design, it feels like flags have a philosophy of their own. How does a vexillographer approach a commissioned flag design?
SA: First, you have to try and make something unique, memorable and beautiful. A flag should also say something about the persons it is made for it should say a few things but not too many.
As a practical art it should always be kept in mind that a design should be sewable, printed flags tend to look cheap and lack depth, and it should be equally interesting when flying and when hanging.
The size of the community for which it is made tends to increase the danger that the final design can end up bland. The more people you try to target the more a flag design can become a sort of grand compromise, appealing to most, truly touching to few. When you are commissioned by a single person for her/his/its personal flag you can spend time with them to get to know what matters most. When you are dealing with a couple you have to start to trace and reveal common lines that bind them. When working for a community issues become broader, so symbolism has a tendency, which you might need to fight, to become more abstract. It's often a creative compromise between your vision and the client needs.

TR: Flags lately have been abused -being both symbols of hate and bigotry for the alt-right agenda. Do you get annoyed by that?
SA: I get annoyed by how the all the far-right ideologies have hijacked flags. I am especially annoyed by how they seem to be almost monopolizing the use of such a powerful visual tool. At the same time, I am both baffled and angered with anyone opposed to horrid ideologies who seem to have surrendered such a powerful visual tool to the far-right. By not creating their own beautiful and inspiring visual language, any movement, any community is denying itself its own rally point. It's like saying I will have no voice on the internet because there are a lot of Nazi sites online.
Flags and Other Symbols Used By Far-Right Groups in Charlottesville https://t.co/GKrH3wADlK

— Hatewatch (@Hatewatch) August 12, 2017


TR: Who do you consider the most important vexillographer of our times?
SA: I'm not sure I have a firm answer. To be sure though, the impact that Gilbert Bakers' design of the Pride flag has been immense and super-positive.

TR: What is the single most important flag in terms of symbolism, design or both, history has to offer and why?
SA: For better or worse one of the most influential flag designs has been the French national flag. Almost every other European flag owes its design to the French idea of symbolizing the ideals of democracy, equality, fraternity in bands of colours. It was the first national flag to throw away both overt Christian symbolism and heraldic coats-of-arms as national symbols, replacing them with colours that symbolized ideas.
However, it's interesting to note that the notion of using stripes on a flag came from the democratization of European standing armies in the 18th century when the officer class began to open up to non-aristocrats. European aristocrats had their own banners and coats-of-arms which were used to rally their troops. When non-aristocrats started becoming part of the officer class the need to have a personal flag on the battlefield led them to using striped personal flags, as opposed to coats-of-arms. This use of bands of colours was the progenitor, in a design sense, of the French national colours. So, the idea that the French national flag was democratic paradigm shift away coats-of-arms does not hold, as there was a tradition of doing so at least a century before the French flag was designed. Eighty percent of the national flags flown today can trace their lineage back to the ideas of the design of the French flag, who were the first to say "this is not about religion, or family but about ideas and experiences that bring us together."
Glossary of some vexillological terms:
Burgee: A small triangular or swallow-tailed flag used at sea.
Canton: A square or rectangle on the top of the flagpole side of flag.
Charge: A symbol placed on the field of a flag.
Hoist: The edge of the flag nearest to the flagpole.
Fly: The part farther away from the flag.
Field: the background colour of the flag.
Colours: synonym for flag in British English.
Defacing: placing a symbol on a flag that already exists (in Vexillology defacing does not carry any negative connotations)
[1] The rear part of a boat. [2] Halyards are the ropes aka sheets that you hoist a flag or sail with. [3] The Liberian flag shares the same design as the U.S flag but has eleven stripes instead of thirteen and one white five-pointed star on a blue field instead of thirteen to fifty as the U.S. flag has.
Tags/ flags, nations, rainbow flag, lgbt+, flag, vexillology, stratis andreadis, vexillographer