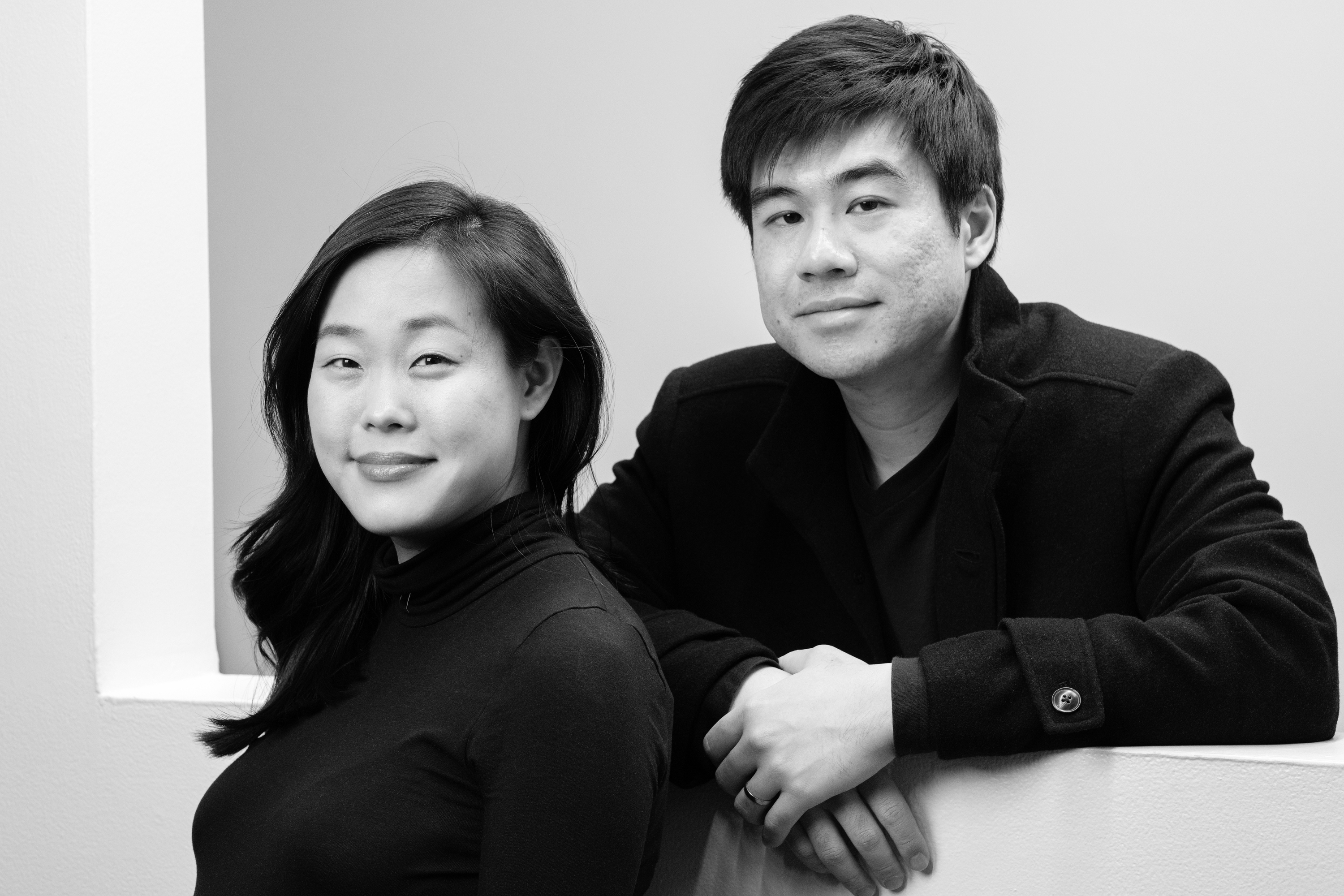 Synoptic Office: 10 things to know about Chinese typography
When creatives have a vision, they will deliver -enter Chinese Type Archive.
Synoptic Office's latest project sets out to combine the design studio's academic and design expertise to compile and catalog resources related to Chinese typography.
With Chinese Type Archive, a kind of Wikipedia for Chinese type, Synoptic Office and team bring Chinese typography into the limelight.
The Chinese Type Archive features a growing catalog of over 230 Chinese typefaces, definitions, and resources with information in both English and Chinese compiled by a core team of students and graduates from Parsons School of Design and RISD and "uses a broad collections approach with the aim of capturing design history and fostering the dialogue, use, and evolution of Chinese typography in a globalized context."
Funded in part by the American Institute of Graphic Arts Design Educators Community grant and the Parsons School of Design General Research Fund, Park and Lam's project is an open ivitation to explore one of the world's most abundant typographic treasury.
Caspar Lam and YuJune Park aka Synoptic Office's founders are ready to educate every single typography obsessed individual of the beauty and the many aspects of one the world's most vast visual treasury ever, Chinese typography.
With their recently launched Chinese Type Archive -the volunteer-run, open data resource aiming to bring awareness and discussion around Chinese typefaces for designers-, Lam and Park aim to support designers who use Chinese typography by "developing descriptors for concepts, typefaces, and related entities, archiving related and relevant visual examples, and providing points of entry through translation and highlighting relationships to other typographic systems."
Typeroom asked Synoptic Office's visionary duo to contribute ten things one should know about Chinese typography upon entering this insightful and inspiring journey in type and time.
Let the countdown begin.
1. Chinese characters are not pictograms. A character may represent an object, idea, or a sound. In fact, most words are formed by combining two or more characters.
While there are many, many Chinese characters, only a subset of 2,500 to 4,500 characters are in common use. An average university graduate has knowledge of about 8,000 characters while a modern dictionary would contain some 20,000 characters. However, there are well over 100,000 variant characters (different ways of writing the same glyph) in existence. All Chinese typefaces have to determine which set of characters they will support depending on its intended use.
2. Characters are comprised of strokes.
A stroke is a line defined by one continuous writing motion. In many dictionaries, characters are often sorted by stroke order and count. On either extreme, the simplest character contains one stroke while a complicated archaic character may contain upwards of 64 strokes. During the initial stages of type design, the main types of strokes are drawn and layered together.
3. The modern, written Chinese script has both traditional and simplified variants.
During the mid-20th century, the mainland Chinese government instituted a series of policies directed towards reducing the number of strokes within each character. Beginning with the most commonly used characters, the simplified character set has undergone multiple revisions. Simplified Chinese characters are used in mainland China and Singapore while traditional Chinese characters are used in Hong Kong and Taiwan. Chinese typefaces may support one or both character sets.
4. The spoken form or pronunciation of Chinese characters is extremely diverse.
Historically, China has been united through the use of the written script. The spoken forms or dialects are extremely diverse and can be mutually unintelligible. Common varieties of spoken Chinese include Mandarin (China, Singapore, Taiwan) and Cantonese (Hong Kong). However, each region, city, and even township may have differences in pronunciation.
5. Letters like to sit and look up. Characters like to move.
Human anatomy has often been employed as metaphors to describe type such as the foot of a letter or the skeleton of a character. However, letters are described as sitting on a baseline with gravity acting downwards on the page. In contrast, each character has its own center of gravity with strokes radiating and moving outward. Lines of text, either horizontal or vertical, are aligned through the center of the character.
6. Chinese typefaces are usually monospaced.
Each character is contained and bounded by an invisible box which serves as a consistent visual unit. This is generally the most challenging aspect of typesetting Chinese as there is less opportunity for designers to massage the kerning between individual characters to fit more or less words onto a line. Doing so would cause the text to look uneven. As a result, Chinese type is usually fully justified. However, some contemporary designers have been known to introduce ragging during typesetting in order to radically alter the texture of the page.
7. Chinese type is flexible and can be set in different orientations.
Traditionally, Chinese is read from top to bottom and from right to left. However, contemporary editorial designs often adopt the left to right, top to bottom reading orientation. In both conventions, there are techniques to incorporate alphabetic languages into the typesetting.
8. Punctuation is relatively modern.
Like punctuation for European languages, Chinese punctuation developed well after the writing system was established. Depending on the orientation of the typesetting, the placement of the punctuation will differ. Interestingly, because of the way Chinese characters convey meaning to the reader, spaces between words are not needed.
9. There is a distinctive tradition of Chinese lettering.
Chinese type has its own tradition of lettering called meishuzi. The exaggerated and decorative forms of meishuzi began in the early 20th century and experienced its heyday between the 1930s and 1970s when they were used for street signage and advertisements.
10. Typography is affected by and continues to be affected by the tools of production.
Chinese characters owe their stylistic forms to the use of the brush and ink. In fact, calligraphy is seen as the highest of arts. However, the development of printing technology has had a profound impact on the printed form of Chinese type. While early Song/Ming style typefaces were derided as "craftsman style" typefaces because of their rigid and inelegant aesthetic, this common style of type is now seen as having a literary or bookish connotation. The visual form of Chinese typefaces will continue to evolve as digital tools open new ways for type designers to draw and manipulate type.
Explore more here.
Tags/ typography, typefaces, fonts, ten things, china, chinese characters, parsons school of design, synoptic office, chinese type, chinese type archive