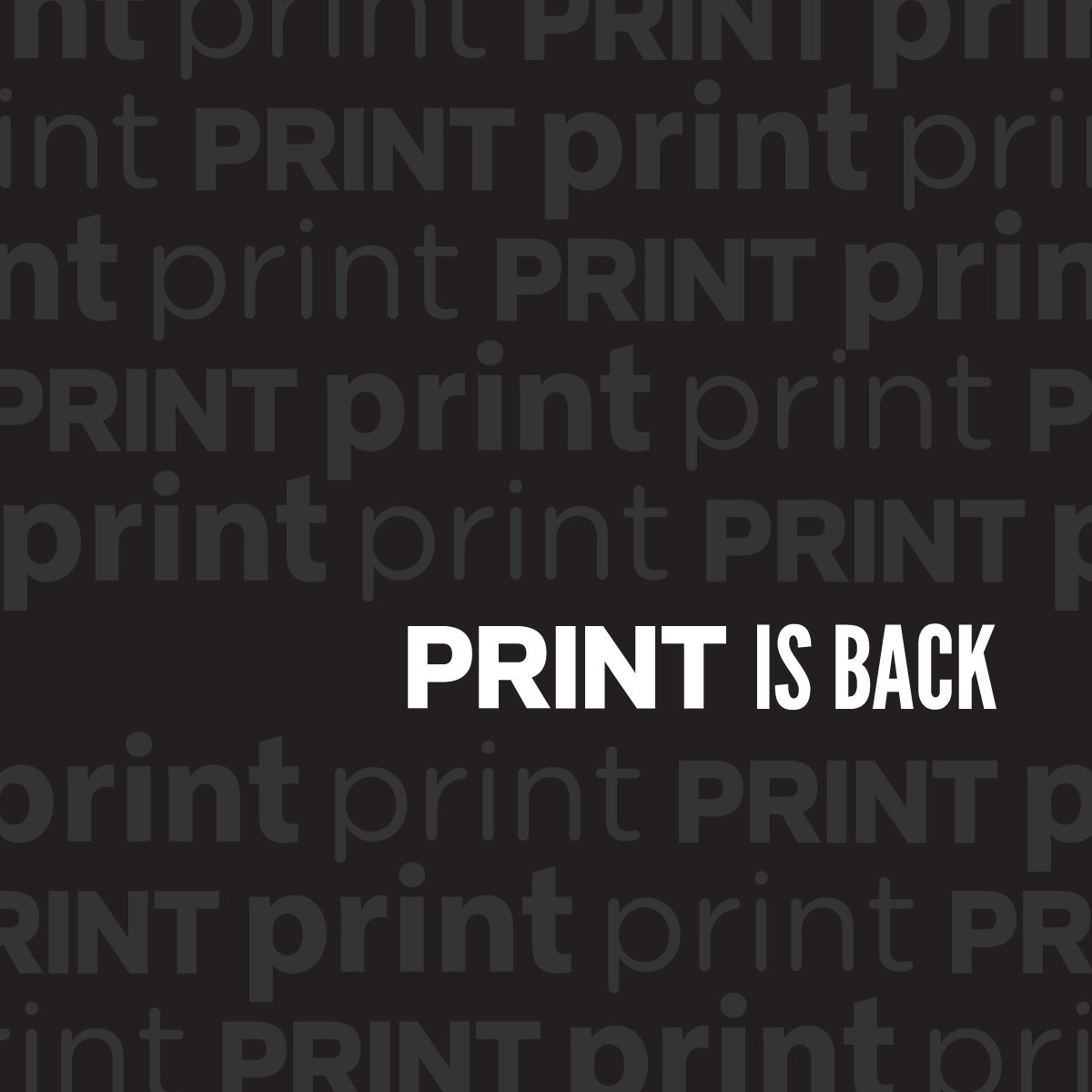 Print is back! The renowned culture brand to be relaunched in 2020
This December, Print magazine, an online authority on graphic, interactive and brand design and their influences on visual culture, announces new ownership and its continued presence in the graphic arts industry.
Print began publishing in 1940 as Print, A Quarterly Journal of the Graphic Arts led by William Edwin Rudge to demonstrate, in his words, the far-reaching importance of the graphic arts.
Through the decades Print became an iconic design and visual culture brand serving as the go-to industry resource for design dialogue and inspiration, design education, profiles of leading design minds and everything in between via a top-ranking website and social media platforms, The Daily Heller column, and one of the most well-respected design competitions in the industry—the Print Regional Design Awards—Print has been the leading authority on all things design today.
The Print brand and Printmag.com was acquired by Print Holdings LLC comprised of industry veterans, Debbie Millman (Design Matters), Steven Heller (The Daily Heller), Andrew Gibbs (Dieline), Jessica Deseo (Dieline), Jessica Deseo (D'NA Company) and Laura Des Enfants (D'NA Company).
Together, this team is committed to offering the design industry a hub for inspiration, education, and community, while remaining committed to Print's original mission of commenting on, critiquing, discussing and documenting the work, thinking and business of design.
The site will continue to publish its legacy site including up-to-date Daily Heller columns until 2020 when a new format will launch under the vision and guidance of this ownership team.
Relaunched in 2020, Print aims to continue building a dialogue about design by detailing the intersections of art and culture. "Rather than focusing on the how-to of design, Print's content covers the why—why the world of design looks the way it does, how it has evolved, and why the way it looks matters and while Print will continue to identify and analyze important trends, history and insights from thought leaders in the industry, the online magazine will begin to include an expanded 21st-century view of design and its contribution to our world" notes the team.
"While we are thrilled to rescue this piece of design history," said Debbie Millman, "we are even more excited about the opportunity to reinvent Printmag.com as a reflection of what designers are interested in reading today."
"The magazine we all call Print has had a half dozen different names since its inception in June of 1940" writes J. J. Sedelmaier. "It was originally a limited-edition periodical that discussed the endless techniques used in the graphic arts industry, and even included original prints and tipped-in features within. From its first edition up to Volume VII, Number 6, in March 1953, it was a 7 1/4-by-10-inch journal-sized publication."
"William Edwin Rudge was the publication's original publisher and managing editor. He was the third generation of a family of printers (all named William Edwin Rudge), and he worked out of his publishing business office in New Haven, Connecticut. From the first issue in 1940 through Volume VI, Number 4, the publication was called Print: A Quarterly Journal Of The Graphic Arts. Beginning with the following edition, Volume VII, Number 1, it changed its name to Print after combining its previous title with another magazine called The Print Collector's Quarterly. Rudge continued as the publisher and managing editor, but the publishing office had moved to Burlington, Vermont, with the editorial offices in Hartsdale, New York. By the spring of 1953, Rudge was the president/editor, and the publishing and editorial offices had moved to 17 West 44th Street in Manhattan."
Explore more of Print's legacy here and reengage with Print here
Tags/ magazine, steven heller, design matters, online