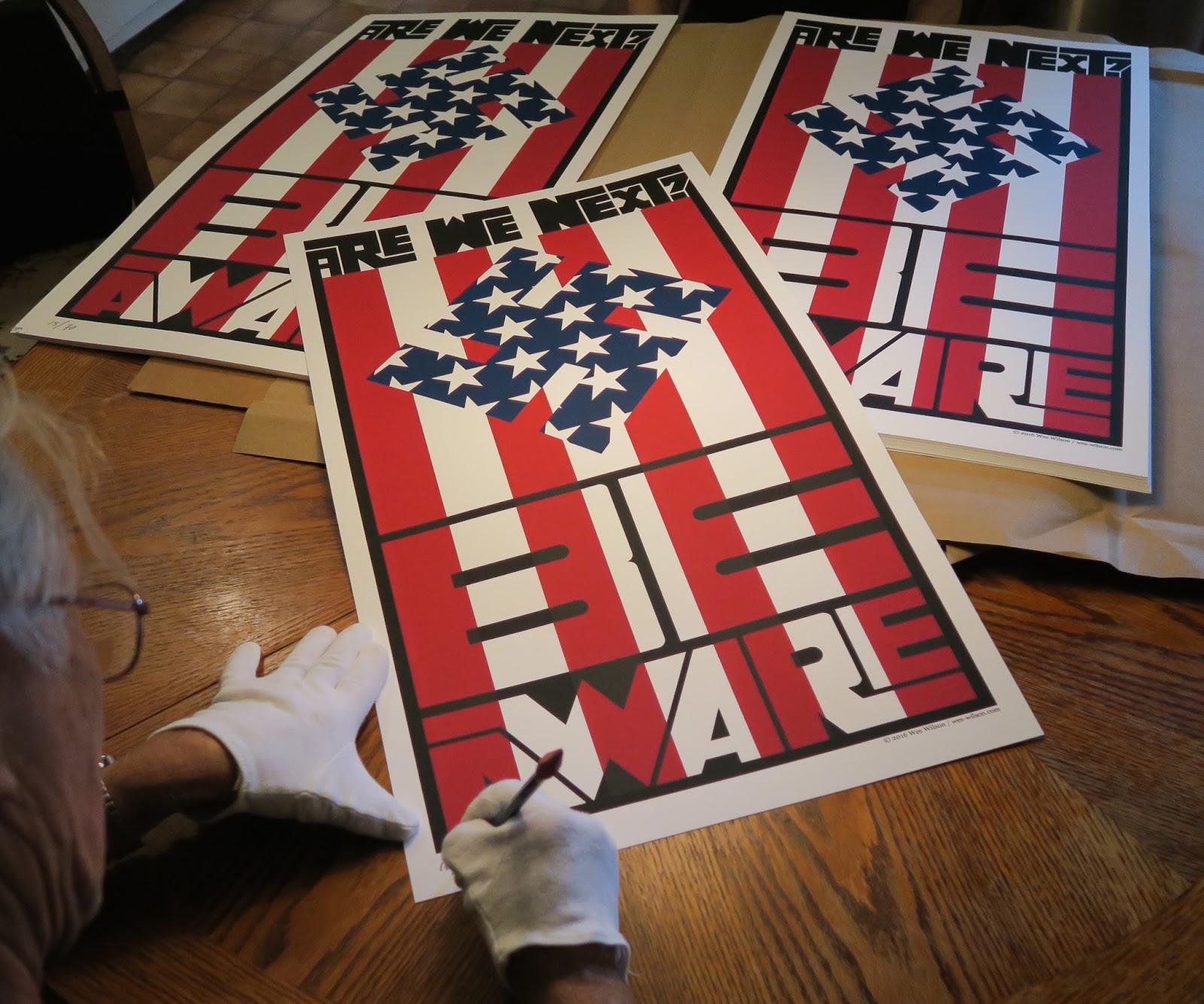 Wes Wilson: an ode to the anti-war pioneer of rock's poster psychedelia
The father of the psychedelic rock concert poster, the founder of the hippie poster movement and probably one of USA's most widely known and influential poster artist, Wes Wilson, passed away on Friday, the 24th of January 2020 and his stunning legacy is destined to remain intact through the years.
One of the so-called Big Five poster artists -along with Alton Kelley, Stanley Mouse, Victor Moscoso, and Rick Griffin- Wilson designed numerous of iconic posters for San Francisco's massive music scene of the 60s and although his posters were created to advertise music venues, his distinctive fluid art gained momentum almost instantly.
A brief biography on his website reads as follows:
"Wes Wilson, the father of the 1960s rock concert poster, came into the world via Sacramento, California on July 15, 1937.
As a child his interests meandered among artistic pursuits and an intense love for the natural world. His post-secondary studies reflected these interests; he focused for a time on forestry and horticulture before eventually coming to philosophy.
By the latter half of the 1960s Wes found much inspiration in the avant-garde neighbourhoods of San Francisco. Serendipity interrupted all of his plans (as she's wont to do) and Wes Wilson soon found himself creating fine art for the masses.
His style, inspired by the Art Nouveau masters, took what was understood about promotional art and turned it inside-out. Nearly cryptic letters filled every available space, lines melted into lines, colours clashed… and the psychedelic poster was born.
The love of art and nature eventually carried Wes away to the beautiful Ozarks foothills."
"It was a time of enlightenment. In the '60s, we used to think of Utopia as something that was really going to happen" Wilson said of the 1960s hippie scene in San Francisco that defined him as an artist and he paid it forward.
Wilson launched his own lettering style to catch the eye and create "something people had to stop to figure out."
Wilson created iconic posters for Jefferson Airplane, Otis Redding, and the Grateful Dead and he was the man responsible to promote the final Beatles concert at Candlestick Park on August 29, 1966.
He received a National Endowment for the Arts award in 1968.
According to author Eric King, Wilson's posters are among the most collectible from the psychedelic poster scene, with an early first run poster by Wilson for the Tribal Stomp even selling for $16,500 in 2005.
By 2006, his posters had been exhibited at the Louvre, the National Museum of American Art in Washington, D.C., the San Francisco Museum of Modern Art, the Smithsonian, MoMA and others.
Wilson's art became synonymous with the peace movement, psychedelic era and the 1960s and his impact is massive.
A real artivist by default, Wilson's first poster ever was inspired by the block lettering of Alfred Roller and it was a protest in words against the Vietnam war.
In his design for 'Are We Next?', back in 1965, Wilson portrayed a swastika imprinted with an American flag.
This is his blog entry regarding the poster that started it all.
"It's been many years since I published this, my first poster, in 1965. That's when my friend Richard Fahrner and I would listen to the depressing news about the escalating 'Viet Nam War' while on our way to work at Contact Printing in San Francisco" he writes.
"We didn't like to hear how our America was getting ever deeper into the deadly quagmire of far off Viet Nam's civil war. One morning while driving to work I suddenly visualized a jarring poster idea – our flag superimposed with a nazi-style swastika. So shocking it was instantly instructive! Richard was enthused too so after some more discussion among other friends as well I then went on to create this intentionally disturbing self published poster."
Wes Wilson, the father of poster psychedelia and a fighter of colourful words will be missed.
Tags/ poster design, poster, psychedelia, war, artivist, rock, wes wilson, the grateful dead