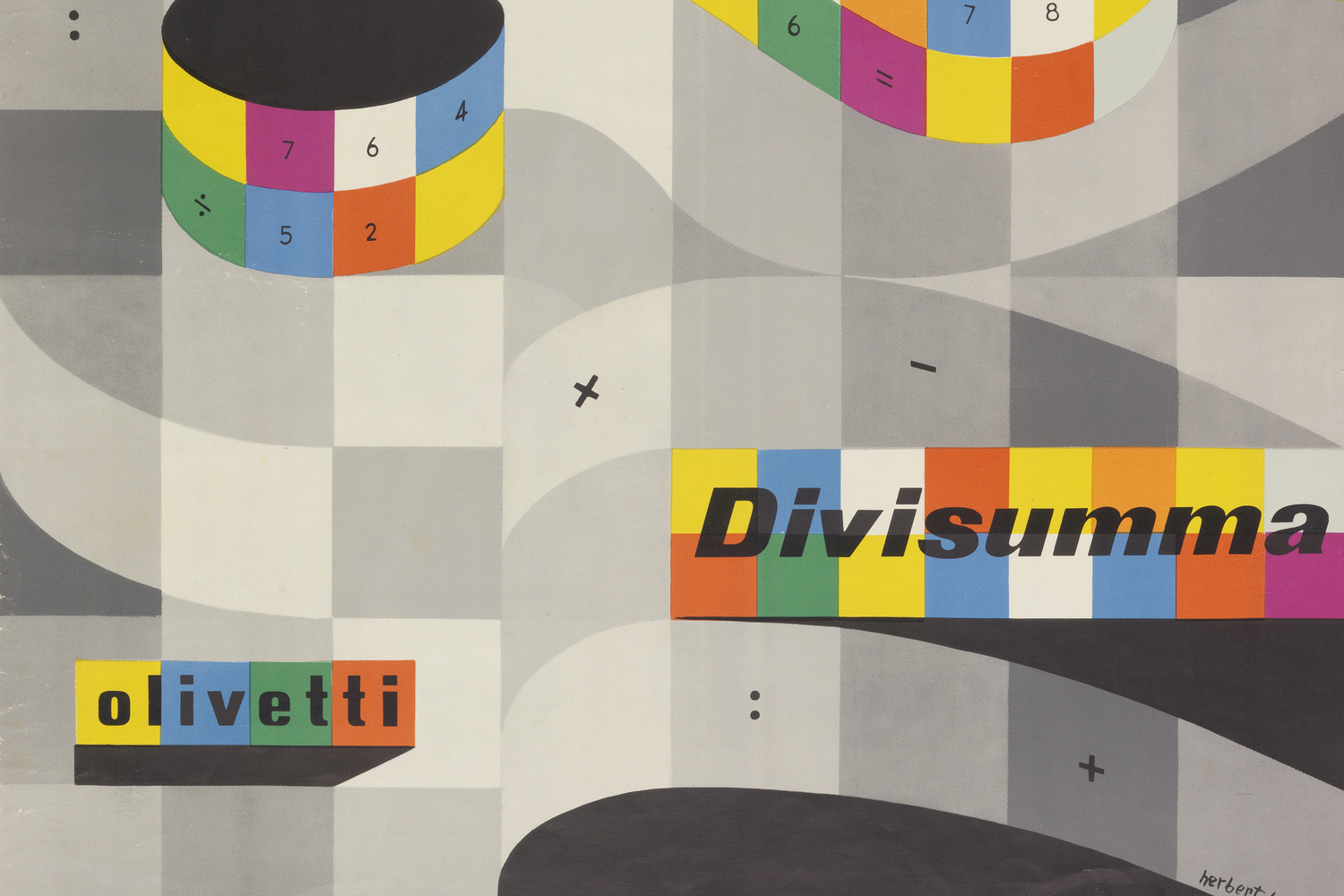 Ellen Lupton curates Herbert Bayer: Bauhaus Master for Cooper Hewitt
Herbert Bayer: Bauhaus Master, the exhibition curated by Ellen Lupton, senior curator of Contemporary Design at Cooper Hewitt, Smithsonian Design Museum and the author of numerous publications, marks the centenary of the founding of the Bauhaus in Weimar, Germany, in 1919.
The exhibition features rare works by the groundbreaking 20th-century graphic designer and obviously is a must-see for the lovers of the legendary Bauhaus design school and spirit.
Born in Austria and active in Germany and the U.S., Herbert Bayer (1900–1985) was a student and teacher at the Bauhaus, where he helped define a new language of graphic design suited to modern life.
Charting his stylistic shifts and theoretical contributions, Herbert Bayer: Bauhaus Master highlights Bayer's interest in typography and photography, design theory, information design, fashion and beauty, and poster design, as well as his corporate work.
The exhbition features information graphics, books, advertising, posters, ephemera, and magazine layouts for diverse clients.
Many works on view will be drawn from a trove of more than 500 pieces documenting Bayer's career in the U.S., recently acquired to the Cooper Hewitt collection through a gift from the Taub Foundation notes Cooper Hewitt.
"Herbert Bayer is known for his work as a student and teacher at the Bauhaus, the famous German art school that integrated art, design, and daily life. During Bayer's formative years at the Bauhaus (1921–1928), he helped create the modern discipline of graphic design by using photography, type, and geometric systems to promote products and ideas" writes Upton.
"Bayer had begun to create photomontages at the Bauhaus, inspired by the work of his Bauhaus colleague László Moholy-Nagy. He super-charged his technique in the 1930s by adding illusionistic layers of full-color illustration to black-and-white photographs. He cut and pasted photographic prints and then worked on top of this montage base to add color and detail. He used gouache as well as airbrush, a device that sprays a fine gradient of paint on a surface. Airbrush, which leaves no evidence of the artist's hand, was widely used for retouching photographs in the pre-digital era. The finished artwork would then be photographed for reproduction…. Bayer's photo-illustrations bring us deep inside the human body and carry us out into the heavens, offering visions and viewpoints that couldn't otherwise be grasped."
On view in the second-floor permanent collection galleries from Nov. 16 through April 5, 2020, the exhibition follows Bayer's role as both student and teacher at the Bauhaus, as well as his illustrious career in the United States following his 1938 emigration.
Tags/ exhibition, posters, new york, ellen lupton, cooper hewitt, bauhaus, lászló moholy-nagy, herbert bayer, cooper hewitt design museum, germany