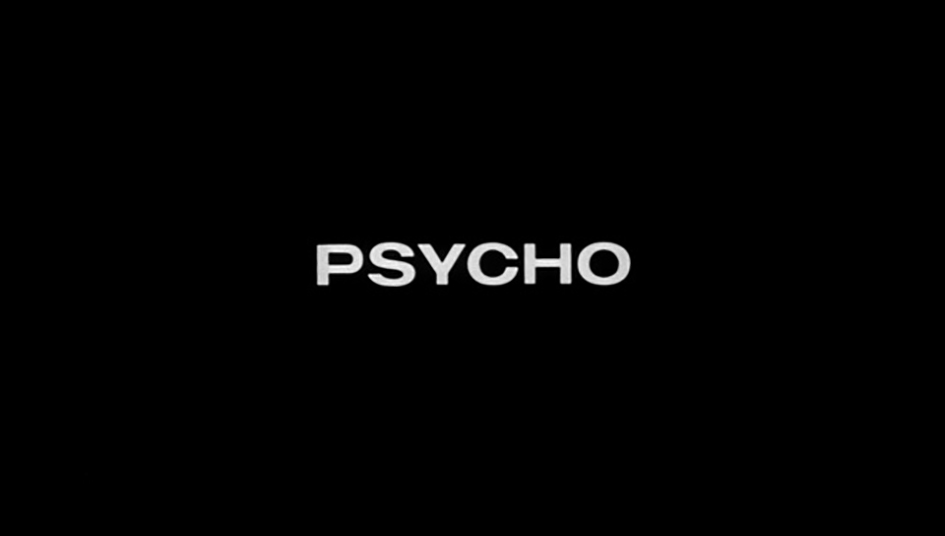 Saul Bass and that PSYCHO title design which haunts cinema forever
Alfred Hitchcock's Psycho is a fine example of what a graphic designer has to offer to the silver screen.
On this project the iconic Saul Bass, a graphic designer and filmmaker alike who had already designed memorable title sequences and movie posters, including the invention of a new type of kinetic typography for North by Northwest and Vertigo, used a series of structured lines to break through the fonts.
Bass utilized two sets of sans-serif fonts, all in capital, Venus Bold Extended and News Gothic Bold. News Gothic, a close relative to Franklin Gothic, is one of the most iconic typefaces designed by Morris Fuller Benton. Ever since its first release in 1908 by the American Type Founders, it has been used extensively in publishing and advertising.
The lines on the movie title sequence come from different areas of the screen, inviting the viewer in and out of its realm.
The actual Psycho logo was kept the same as the original design in the book jacket for Robert Bloch's novel, created by Tony Paladino in 1958.
Tony Palladino, cover for "Psycho" by Robert Bloch, 1959 @DesignMuseum #FontSunday #spooky https://t.co/Unoxd4Jjnq pic.twitter.com/Nu9m0w9avh

— Michael Bierut (@michaelbierut) October 29, 2017
For the title sequence, Bass worked with Harold Adler, a hand-lettering artist who worked for the National Screen Service and who also worked on the title sequences of Vertigo and North by Northwest; animation director William Hurtz; and cameraman/production man Paul Stoleroff.
Psycho is considered one of Hitchcock's best films and praised as a major work of cinematic art by international film critics and scholars. Often ranked among the greatest films of all time, it set a new level of acceptability for violence, deviant behavior and sexuality in American films.
Based on Bloch's 1959 novel of the same name which was loosely inspired by the case of convicted Wisconsin murderer and grave robber Ed Gein, the movie is widely considered to be the earliest example of the slasher film genre.
A popular myth concerns Bass claiming he had directed the shower scene. The claim was refuted by several figures associated with the film, including the movie's main female character, Janet Leigh.
"Absolutely not! I have emphatically said this in any interview I've ever given. I've said it to his face in front of other people ... I was in that shower for seven days, and, believe me, Alfred Hitchcock was right next to his camera for every one of those seventy-odd shots" said Leigh.
Roger Ebert has also dismissed the rumor, stating, "It seems unlikely that a perfectionist with an ego like Hitchcock's would let someone else direct such a scene."
According to Bill Krohn's Hitchcock At Work, Bass' first claim to have directed the scene was in 1970, when he provided a magazine with 48 drawings used as storyboards as proof of his contribution.
Bass, one of the most accomplished graphic designers has worked for some of Hollywood's greatest filmmakers, including Otto Preminger, Billy Wilder, Stanley Kubrick and Martin Scorsese during his exceptional career.
Lights out!
Tags/ saul bass, alfred hitchcock, psycho, tony paladino, title design, movie title