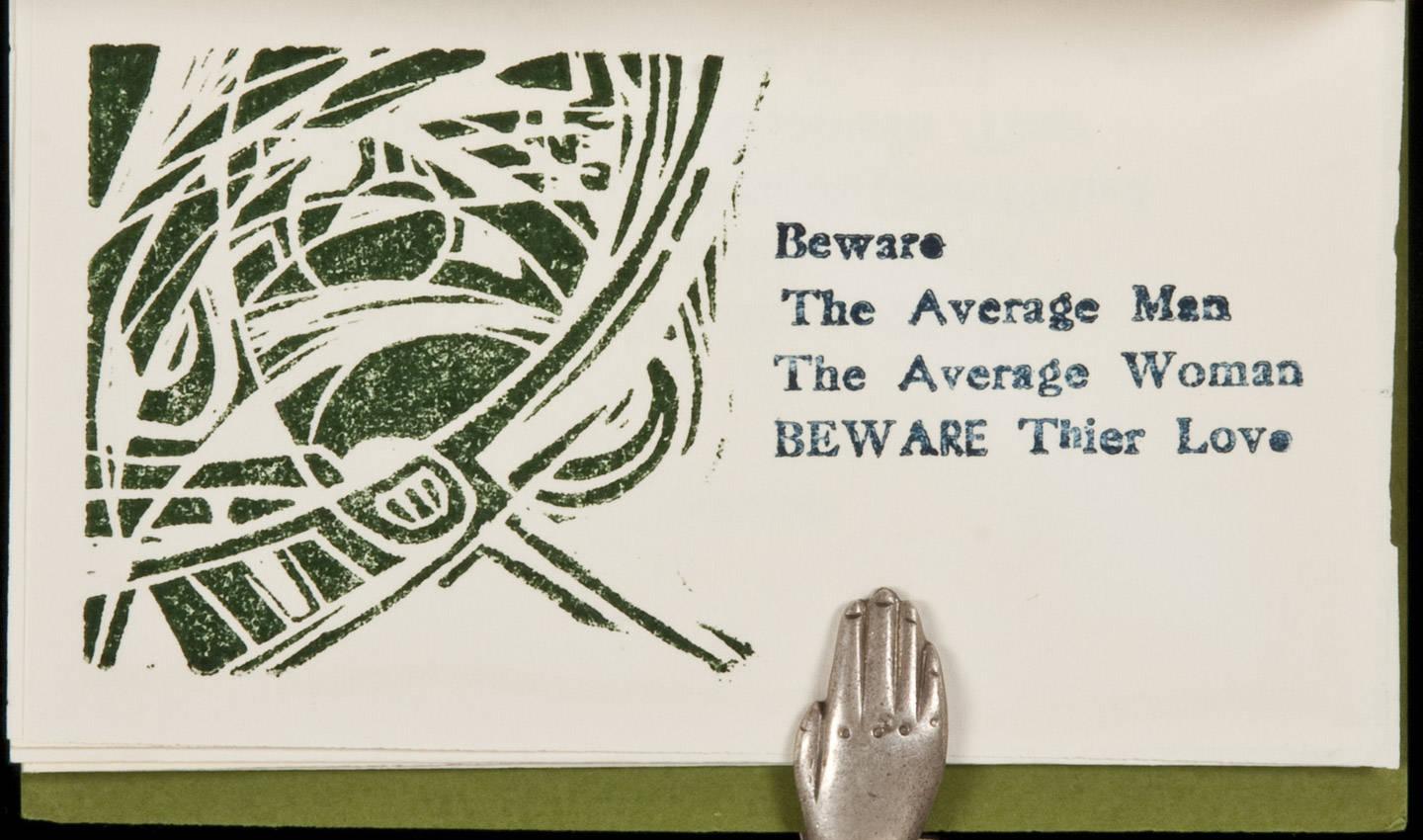 Charles Bukowski at 100: posters & rarities of America's earnest poet ever
On the summer of 2011, PBA Galleries of San Francisco offered at auction one of the finest private collections in existence of the literary and artistic work of the poet Charles Bukowski.
Featuring a large selection of original typed, signed poems, a rare group of original paintings, and scarce broadsides and ephemera in additional to books, the Runfola Collection of Charles Bukowski presented a vivid picture of the earthy realism of the iconic poet and thinker.

Dr. Ross Runfola, Woodrow Wilson Fellow at the University of Buffalo, was introduced to Charles Bukowski when his brother sent him a copy of Love is a Dog from Hell, and discovered a rare kinship with the alcohol-fueled poet and his work. Inspired to write poetry in the Bukowski mode, Runfola was also spurred to collect the creations of the German-American writer. After years of ferreting out rarities, haunting rare book shops, searching the internet, he has assembled a superb gathering, which he is now making available for sale at public auction.

As noted in the press release of the event "the most remarkable part of the collection is the nearly 175 original typed manuscripts, mostly poems, by Bukowski, many in the signed carbon or photocopy format that he would send to his publisher John Martin."
These printed rarities were auctioned with 35 or so original letters from Bukowski to various publishers, his agent and German translator Carl Weissner, assorted girlfriends and others, many offering rare insights into life and relationships.
Remembering Charles Bukowski on his 100th birthday Typeroom shares images of the auction as a reminder of the rough and humane legacy of Bukowski, left behind in his dozens of volumes of prose and poetry. Time Magazine once referred to him as a laureate of American lowlife. We beg to disagree.
Last but not least "You Never Had It – An Evening with Bukowski" premiered August 7th in virtual cinemas across the globe presenting the poet in all his uninhibited glory.
The documentary, an official selection of the Venice Film Festival features archival footage of Italian producer and journalist Silvia Bizio interviewing Bukowski at his home during an evening in January 1981.
The footage, shot on U-matic videotapes and long thought lost, was rediscovered by Bizio in her garage more than 20 years after Bukowski's death in 1994.
In addition to the archival film, You Never Had It also includes newly shot Super 8 footage of downtown Los Angeles, set to poems read out loud by Bukowski, as well as interviews with a present-day Bizio about her experience with the writer. The film's title takes its inspiration from the final line in Bukowski's poem "Those Sons of Bitches," from the 1972 collection Mockingbird Wish Me Luck.
Known for having written in a frank, rough way Bukowski's "Don't try" quote on the poet's tombstone is his ultimate life advice.
As explained by his widow, Linda Lee Bukowski, in an interview with musician Mike Watt, Bukowski was asked to give his life advice for the resource book Who's Who in America.
Bukowski explained it himself in a letter, writing, "Somebody asked me, 'What do you do? How do you create?' 'You don't,' I told them. 'You don't try. That's very important, not to try; either for Cadillacs, creation, or immortality. You wait. And if nothing happens, you wait some more.'
In another letter, he writes, "We work too hard. We try too hard. Don't try. Don't work. It's there. It's been looking right at us, aching to kick out of the closed womb."
A farewell to Bukowski with two poems that illustrate his rich in emotion and truth art of the words.
"the laughing heart"
your life is your life.
don't let it be clubbed into dank
submission.
be on the watch.
there are ways out.
there is light somewhere.
it may not be much light but
it beats the
darkness.
be on the watch.
the gods will offer you
chances.
know them, take them.
you can't beat death but
you can beat death
in life,
sometimes.
and the more often you
learn to do it,
the more light there will
be.
your life is your life.
know it while you have
it.
you are marvelous
the gods wait to delight
in
you.
"putrefaction"
of late
I've had this thought
that this country
has gone backwards
4 or 5 decades
and that all the
social advancement
the good feeling of
person toward
person
has been washed
away
and replaced by the same
old
bigotries.
we have
more than ever
the selfish wants of power
the disregard for the
weak
the old
the impoverished
the
helpless.
we are replacing want with
war
salvation with
slavery.
we have wasted the
gains
we have become
rapidly
less.
we have our Bomb
it is our fear
our damnation
and our
shame.
now
something so sad
has hold of us
that
the breath
leaves
and we can't even
cry.
Tags/ poster, documentary, ephemera, auction, poet, charles bukowski, poems