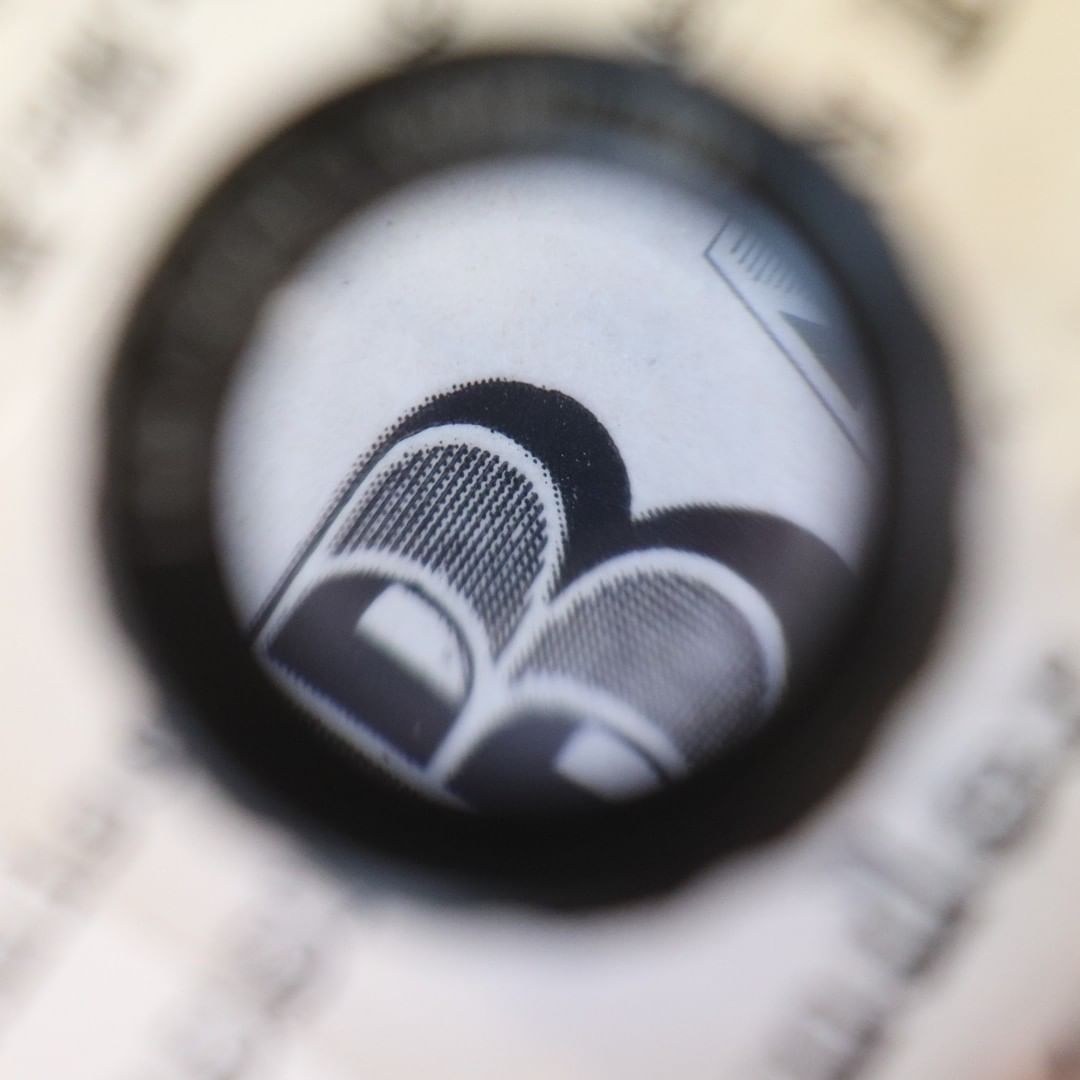 Typography unleashed: 10 world-class design museum institutions to inspire
"Museums are an important means of cultural exchange, enrichment of cultures and development of mutual understanding, cooperation and peace among peoples" notes the International Council of Museums (ICOM), the non-governmental organisation dedicated to museums ever since its foundation back in 1946.
A unique fantastic source of knowledge and inspiration, design museums ignite a mind's perspective and unleash creative paths for all. Here we gathered some of the best design institutions any Typophile should explore -along with London's Design Museum, Los Angele's Lacma, San Francisco's Letterform Archive and the list goes on.
Enjoy:
Museum of Modern Art, New York
The Museum of Modern Art (MoMA) located in Midtown Manhattan, New York City, plays a major role in developing and collecting modern art, and is often identified as one of the largest and most influential museums of modern art in the world.
With a vast collection that offers an overview of modern and contemporary art, including works of architecture and design, drawing, painting, sculpture, photography, prints, illustrated books and artist's books, film, and electronic media, and a library that includes approximately 300,000 books and exhibition catalogs, more than 1,000 periodical titles, and more than 40,000 files of ephemera about individual artists and groups MoMA is one of the most visited art museums in the world and if you need more reasons to explore it, embrace a "transformative acquisition" circa 2018.
The Museum of Modern Art in New York has acquired 324 pieces from the collection of investor and venture capitalist Merrill C. Berman, which is rich in works on paper by members of 20th-century European movements such as Hannah Höch, John Heartfield, and Raoul Hausmann, whose pivotal photomontages MoMA did not have an example of until now.
Bauhaus-Archiv / Museum für Gestaltung, Berlin
Founded in 1960 as a private society, Bauhaus-Archiv / Museum für Gestaltung's aim was and is "to collect and present all documents relating to the activities and cultural and intellectual heritage of the Bauhaus" including photographs, books, designs, models and artistic works.
Bringing the Bauhaus School (1919–1933) trailblazing design approach into the limelight, the Bauhaus-Archiv / Museum für Gestaltung is currently being renovated in "accordance with historic monument requirements, with a new museum building being added" so the institution welcomes visitors at the temporary bauhaus-archiv in Berlin-Charlottenburg that remains open to visitors.
"The place where everyone can discover and experience modern and contemporary visual art and design" Stedelijk Museum aims to enrich people's lives with art. "Our collection, exhibitions, publications, research and educational programs offer unique and compelling insights into today's world and highlight topics that impact our societies and individual lives:" notes Stedelijk, an institution that was graced with Wim Crouwel's design allure.
In 1963, Wim Crouwel and his design company, Total Design, began working for the Stedelijk Museum under the new director Eduard de Wilde. Crouwel designed catalogues, invitations, posters, and brochures using a consistent grid. He wanted to standardize the typography using the Univers typeface since it has the same x height on every weight. This grid-like layout became known as the SM-design style.
The Centre national d'art et de culture Georges-Pompidou, also known as the Pompidou Centre in English, is more than just another museum as it houses the Bibliothèque publique d'information (Public Information Library), the Musée National d'Art Moderne and IRCAM. Named after Georges Pompidou, the President of France from 1969 to 1974 who commissioned the building, and was officially opened on 31 January 1977 by President Valéry Giscard d'Estaing.
The institution's vast design collection currently comprises around 8,000 works, designed by almost 900 artists and dating from the beginning of the 20th century to the present day. Centered around the creation process the collection showcases not only objects but also the way they were designed, through drawings and other design elements as it traces the research methods of the creators - architects and graphic designers - who helped forge the history of modernity in the 20th century and who have opened new doors to creation and technique in the 21st century.
The collection also contains international works, representing the Bauhaus, the De Stijl movement, Eastern and Central European countries and Japan. CP's collection features works by graphic designers -such as Jean Widmer and Hans-Jürg Hunziker who have been linked to the graphic history of the institution-, Roman Cieslewicz and Thonik, along with a collection of over 2,000 posters by 300 graphic designers (donated by Vincent Perrottet).
Designmuseum Danmark, Copenhagen
Set to reopen on the 19th of June 2022 after a two-year total renovation, the Designmuseum Denmark is a museum in Copenhagen for Danish and international design and crafts. Featuring works of famous Danish designers like Arne Jacobsen, Jacob Jensen and Kaare Klint, the museum was founded in 1890.
Home to the largest library in Scandinavia dedicated to decorative arts and industrial design the museum comes back with a bang, featuring eight new exhibitions that show "the impressive breadth and depth of the museum's collections."
The sole institution in Switzerland that, from 1875 onwards, has collected posters, graphic design, and objects that represent quotidian design alongside more artistically ambitious exemplars of the design culture, the Museum of Design, Zürich (Museum für Gestaltung Zürich) is an institution for industrial design, visual communication, architecture, and craft. The museum's four collections – Design, Graphics, Decorative Arts and Poster – are "of international importance, and, with over 500,000 objects, boast a number of significant works from the history of aesthetic and technical development."
With over 380,000 posters, 150,000 of them researched and inventoried, the museum's Poster Collection is one of the most extensive and important archives of its kind in the world. The collection documents Swiss and international poster history -including political, commercial, and cultural posters- from its beginnings in the mid-nineteenth century to the present day.
Meanwhile, its Graphics Collection, in existence since the founding of the museum, is unique in Switzerland in terms of its diversity and its current focus on European graphic design. Today, the graphics collection includes more than 130,000 objects.
Musée de l'Imprimerie et de la communication graphique, Lyon
With the mission of enhancing, conserving, documenting and valuing the heritage of printed books and graphic art, the Musée de l'Imprimerie et de la communication graphique was founded in 1964 by the master-printer from Lyon Maurice Audin and has grown more and more significant over the course of fifty years within the graphic world, through its rich collections or its noteworthy exhibitions and numerous international collaborations. The museum's fiftieth anniversary was an opportunity to modernize its organization by dedicating a large part of it to the last fifty years of graphic creation in France and abroad.
To give an account of the changes in the graphic world and industries, the Museum diversified its collections, ranging from Gutenberg's 42-line Bible to today's daily paper, as well as bus tickets, advertising posters, railroad signs or Johnny Halliday's record sleeves. Thousands of ephemera are displayed at the same level as "noble" objects like books and prints. 19th and 20th-century printed or graphic objects which have entered the collections help assess both the formidable rise of the printed matter in the modern world and the prolific creativity of past times.
The museum has works by early printers of Lyon, including Martin Husz, Josse Bade, Sébastien Gryphe, Etienne Dolet, Jean de Tournes, Guillaume Rouillé and Bernard Salomon. It shows the beginnings of Western printing from the fifteenth century - including examples of the work of Sweynheim and Pannartz, Aldus Manutius, Johann Froben, the Estiennes and Christopher Plantin - to the twentieth century. It includes displays of the 20th-century inventions, Higonnet and Moyroud's Lumitype-Photon phototypesetter and the BBR system of computer typesetting.
Housed in the HQ of Toppan Printing Inc., one of Japan's largest printing companies that was founded in 1900, in Bunkyo-ku the Printing Museum Tokyo is located in the city's traditional center of the publishing industry. Opened in 2000 the museum consists of several sections dedicated to the printing industry.
The museum's Permanent Exhibition features artifacts detailing the development of printing worldwide. This ranges from ancient Assyrian and Egyptian stamps and stone tablets to wood carvings and copper plate engravings to movable type printing -the latter was first invented in China and then again in a much more advanced style by Johannes Gutenberg in Mainz, Germany in around 1450.
Gutenberg set the standard for the next 500 years until the industrial revolution brought offset printing and other mass-production technologies to the forefront in the 20th century.
This is a fascinating story that the Printing Museum Tokyo unveils to the visitor in explicit detail whilst displaying a great variety of prints made using the various technologies as well as a great number of original historic printing tools. The interaction of printing technology with developing cinematography is briefly featured as well as many other artistic and industrial branches that drew heavily on printing technology. Exploring the printing evolution from its origins through its latest chapters aka digital print and 3D viewing technologies the Printing Museum Tokyo is an institution dedicated to the prints that made us.
Founded in 1900 by citizens of Mainz, Germany it is one of the oldest museums of printing in the world named after Johannes Gutenberg, the inventor of printing from movable metal type in Western Europe. The collections include printing equipment and examples of printed materials from many cultures.
The Gutenberg Museum invites visitors on a journey through four millennia of book, printing, and script culture. From cuneiform inscriptions to modern typography, from manuscripts to printing presses, from a reconstruction of Gutenberg's workshop and two original Gutenberg Bibles to the print shop (Druckladen), the museum offers a comprehensive overview of all aspects of the "black art."
Primarily dedicated to Johannes Gutenberg, a native of Mainz and "Man of the Millennium," who invented printing with movable metal type more than 550 years ago, initiating a media revolution the museum, which was founded in 1900 by citizens of Mainz, presents all aspects of letterpress printing.
With its collection of several hundreds of thousands of items, the Gutenberg Museum annually brings more than 140,000 visitors from around 70 countries to Mainz where they can witness the entire universe of printing across an exhibition area of around 3,500 square meters.
Cooper Hewitt, Smithsonian Design Museum, New York
The only museum in the United States devoted exclusively to historical and contemporary design, Cooper Hewitt is the steward of one of the most diverse and comprehensive design collections in existence featuring more than 210,000 design objects spanning 30 centuries.
From ancient textiles and works on paper to icons of modern design and cutting-edge technologies, Cooper Hewitt's collection serves as inspiration for creative work of all kinds and tells the story of design's paramount importance in improving our world.
One of 19 museums that fall under the wing of the Smithsonian Institution and is one of three Smithsonian facilities located in New York City, Cooper Hewitt's collections and exhibitions explore approximately 240 years of design aesthetics and creativity.
Home to the National Design Awards Cooper Hewitt is housed in the landmark Andrew Carnegie Mansion on Fifth Avenue, New York. With its entire collection digitized Cooper Hewitt aims to deepen and expand our design knowledge.
Tags/ design, typography, graphic design, printing, letterpress, poster, museum, bauhaus