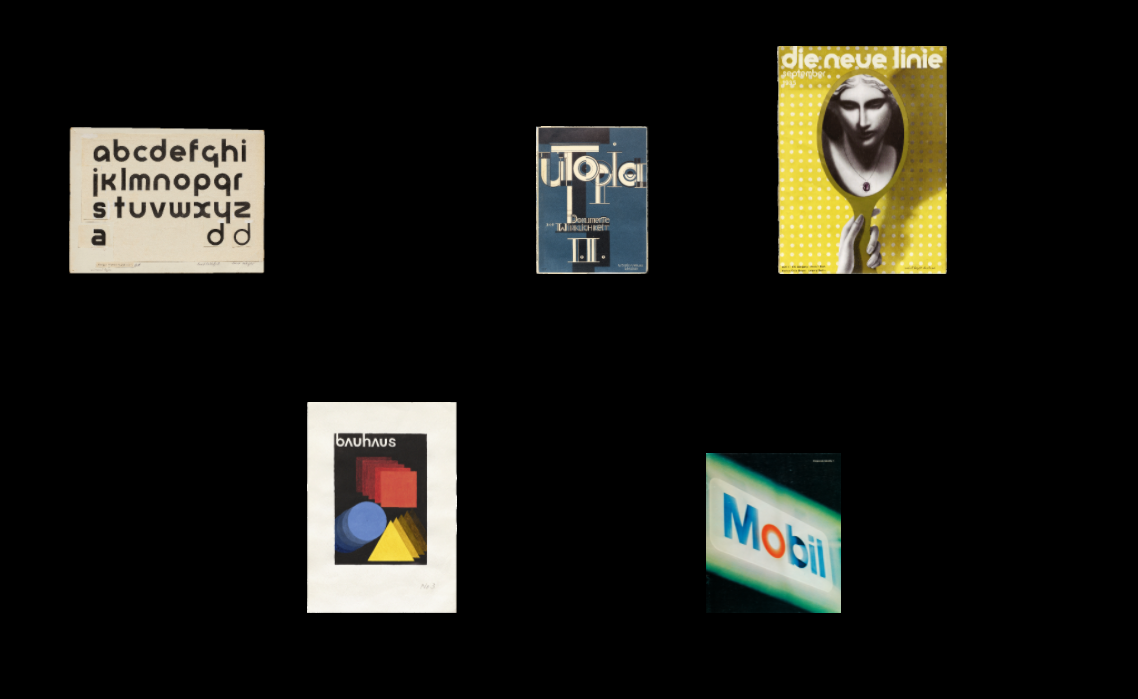 Letterform Archive presents Bauhaus Typography at 100
Letterform Archive dives deep into an era that shattered everything with boldness and abstract yet structured creativity aka Bauhaus.
The cultural institution announces the opening of its first gallery with an exhibition of more than 150 Bauhaus pieces from its permanent collection.
Bauhaus Typography at 100, curated by Rob Saunders and Henry Cole Smith, features work by Johannes Itten, Paul Klee, Wassily Kandinsky along with others "whose innovative typographic contributions are often overlooked, including women such as Friedl Dicker."
"Few design movements have shaped contemporary typography quite like the Bauhaus. Founded in 1919 by German architect Walter Gropius, the school embraced the tools of mass production in the creation of radical new art. Though the institution only lasted fourteen years, its influence endures" writes LA.
"Bauhaus Typography at 100 explores the school's unique legacy in graphic design through artifacts of its own making – its books, magazines, course materials, product catalogs, stationery, promotional flyers, and other ephemera — as well as objects created by its many characters before and after the time of the school. The exhibition draws a throughline from the Bauhaus's iconic style to the shape of typography today."
Accompanied by an exhibition catalog of exquisite beauty, with an introduction by Bauhaus design expert Ellen Lupton, that provides an unprecedented look at the school's typography and print design, "from its early expressive tendencies to the functional modernism for which it is famed today" the publication features hundreds of full-color reproductions from leading figures, as well as "many of their contemporaries and some of ours."
The catalog features more than 150 works created by László Moholy-Nagy, Herbert Bayer, Joost Schmidt, and other Bauhaus luminaries, as well as by designers who inherited and transformed the school's distinctive vision.
"A testament to Bauhaus typography's outsized role in disseminating the school's shifting ideals of modernity... This beautiful book reveals a startling diversity that will delight and inspire designers and all readers of today» comments Elizabeth Otto, author of Haunted Bauhaus and co-editor of Bauhaus Women: A Global Perspective. As noted, this is the first book in Letterform Archive's exhibition catalog series.
Aiming to serve the global Typophile community, Bauhaus Typography at 100 is accessible as a rich online exhibition designed by Chris Hamamoto, Jon Sueda, and Minkyoung Kim to all for a limited time and permanently accessible to Archive members.
Enter the Bauhaus era here.
Tags/ typography, exhibition, book, ellen lupton, bauhaus, letterform archive