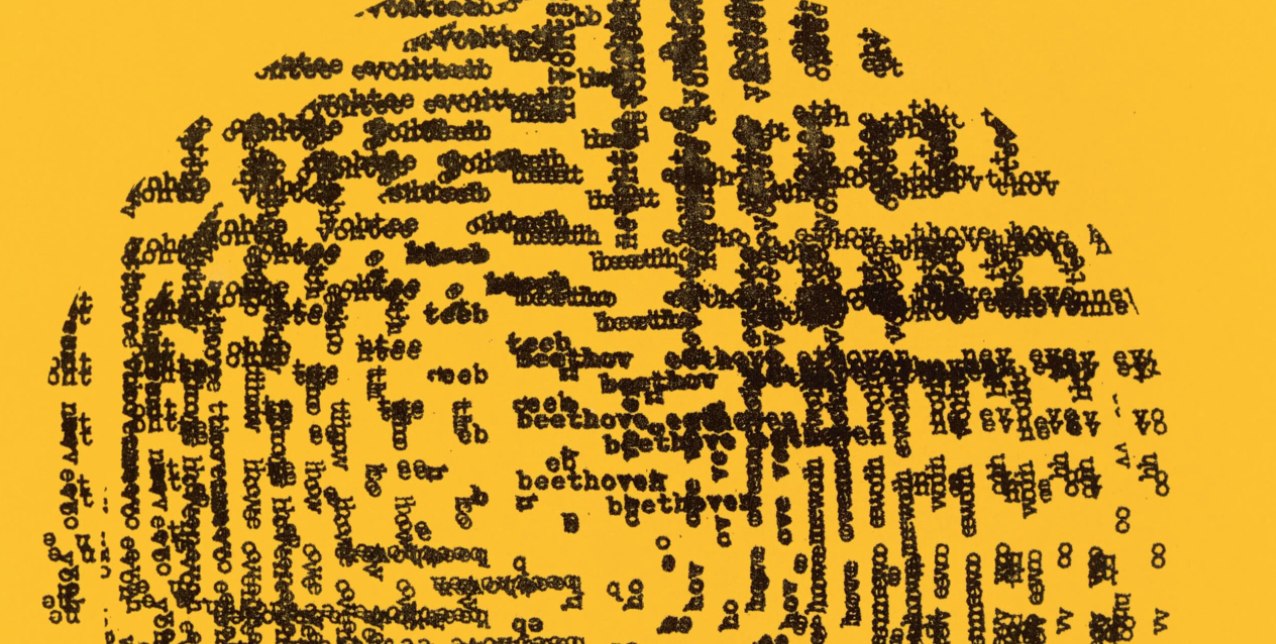 A book, a day: The Art of Typewriting, Collector's Edition
What a treasure! 600 of the most exceptional works on paper ever produced are featured in the last remaining copies of the award-winning celebration of an underground graphic art.
Presented in unique, numbered and collectible slipcases, The Art of Typewriting was published to great acclaim in 2015.
From early ornamental pages produced by secretaries in the late nineteenth century to more recent works that consider the typewritten document in the digital age, there is an astonishing range of creativity in every piece.
To commemorate this unique manual art form, Volume is releasing the final copies of the book with a specially designed slipcase limited to an edition of only 200 copies.
A witty collaboration between the book's designers, London-based studio Graphic Thought Facility, and Johannes Lang, who runs a 'letter-making enterprise' in Vienna, each numbered copy of the slipcase is unique, featuring a 'coded ribbon' that 'wraps' each slipcase in a different configuration.
"Today we place type onto pages (and onto screens) effortlessly. With no mess. No sound. No difficulty. I find it wonderfully ironic that the images in this collection are clearly not made on a computer. What is it about them? It's their mechanical imperfection, carefully mixed with human sensibilities and grit. I suspect there will be more than a few young digital designers that will be shopping on eBay for a typewriter soon" writes John Maeda, a contributor to the project.
The highly collectible volume that exalts the printed letterform to its highest form of expression and the creative obsessions that marry the mechanical act of typewriting with the poetic aesthetics of computer code comes with a slipcase design which resulted from "some rather messy experiments, wrapping vintage typewriter ribbon around a box."
"Interesting compositions came about, but to avoid them looking mannered, we asked Johannes Lang to employ his coding know-how. He developed a script that generated 200 unique compositions that had the degree of variety that would not have come out of my human brain" notes Graphic Thought Facility's Paul Neale.
Authors Marvin and Ruth Sackner cofounded The Sackner Archive of Concrete and Visual Poetry, based in Miami, Florida, in 1979.
The archive, acknowledged to be the largest of its kind in the world, includes a wide range of printed matter and spans a huge variety of art movements, styles and genres, such as Italian Futurism, Russian Avant-Garde, Dada, Surrealism, Bauhaus, De Stijl, and Ultra-Lettrisme. In 2014, Marvin Sackner was awarded the Chevalier de l'Ordre des Arts et des Lettres by the French minister of culture.
Get you copy here.
Tags/ book, typewriter, collector, john maeda