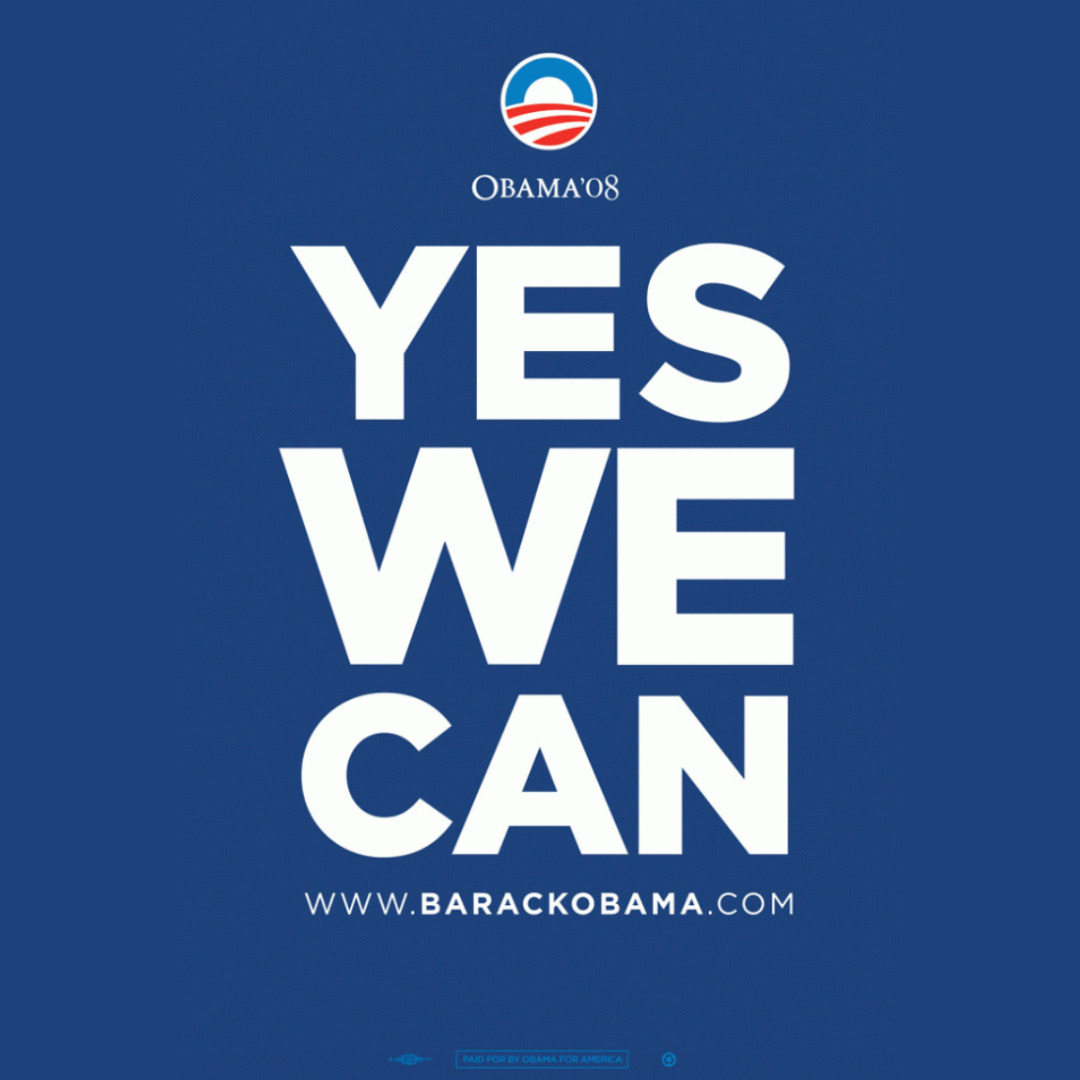 Obama & Gotham: victorious typography explained
"Barack Obama has made the best use of branding since Ronald Reagan, and, as Michael Beirut noted in the Newsweek blog, Stumper by Andrew Romano, Obama has an unprecedented consistency in design" writes Roger Black on Obama's victorious visual identity that changed the course of US's presidential history.
On the 4th of November 2008, Obama becomes the first African-American to be elected President of the United States, defeating Republican candidate John McCain and typography did play a pivotal role in the final outcome.
Credited as having one of the most brilliant presidential campaigns in history Obama's success happened for a whole host of reasons and a certain typeface aka H&Co's Gotham.
Inspired by a form of twentieth century architectural signage found in New York City, Gotham was initially created for GQ Magazine back in 2000, after the Conde Nast men's magazine commissioned American type designer Tobias Frere-Jones to design a sans-serif with a "geometric structure" that would look "masculine, new and fresh."
Walking block-by-block with a camera through Manhattan, Frere-Jones was inspired by the font lettering seen in older buildings— especially the sign on the 8th Avenue Port Authority Bus Terminal.
No post-election anxiety: the typography of politics
Contemporary yet extremely familiar, Gotham was inspired by New York's distinctly American sans serif in use along the city's building facades.
A distillation of the "letters of paint, plaster, neon, glass and steel that figure so prominently in the urban landscape," as the typographers have said, Gotham has a familiar quality even though it is newly designed notes MoMA.
The letterforms are simple and straightforward—an engineer's idea of "basic lettering." Eventually, Gotham's clarity was victorious skyrocketing Obama's branding and overall image straight to the White House.
"The Obama camp, having established real momentum in the visual brand, has encouraged designers and artists to join in. The best example is Shepherd Fairey's stunning HOPE poster. A Google image search for Obama poster yields dozens more, not all with the approved Gotham font" Black commented.
"The Gotham worked because it reminds us a bit of the wood type on the old Kennedy posters. These visual brands must project a sense of authenticity."
Tags/ typography, typeface, campaign, branding, politics, tobias frere-jones, barack obama