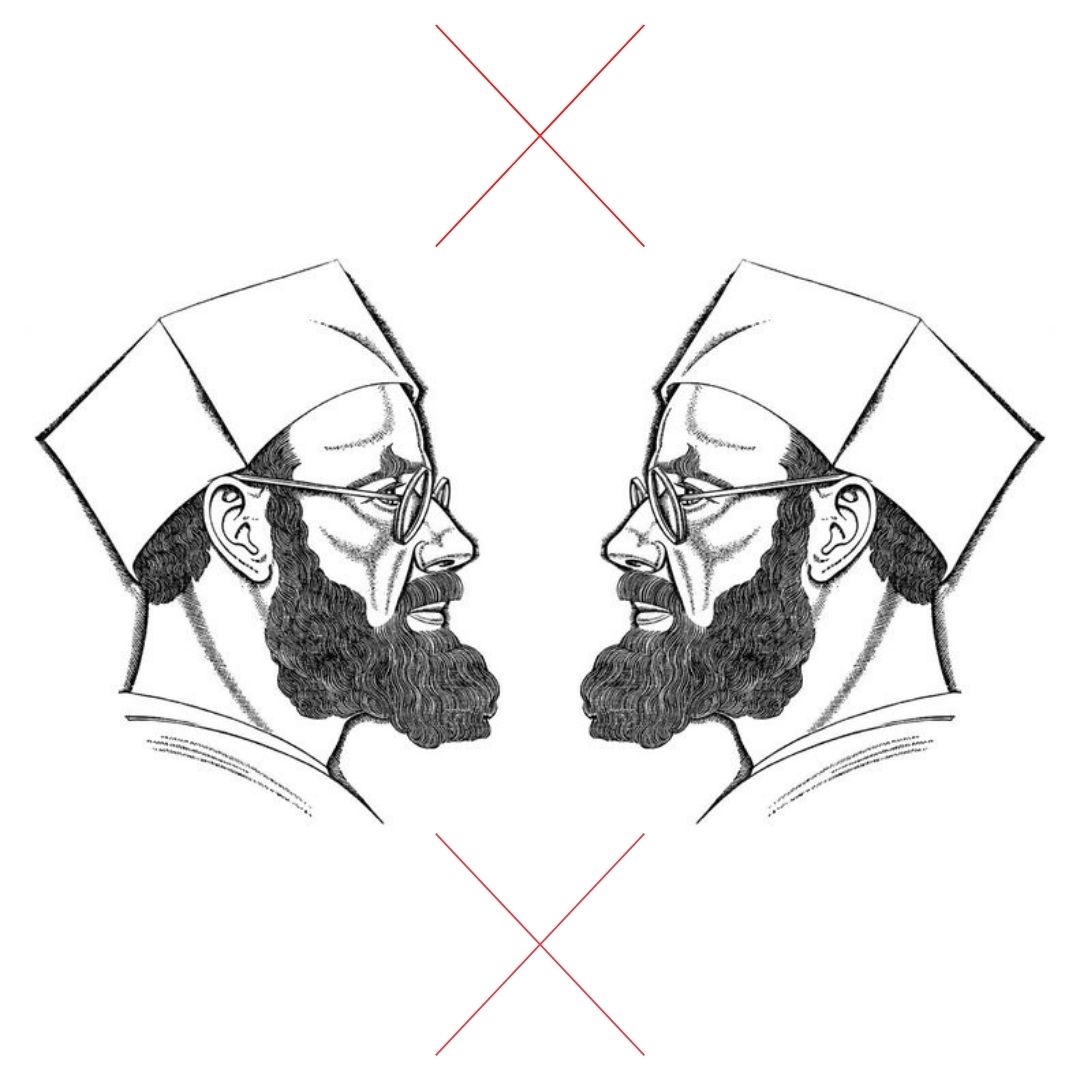 Serial rapist & abuser:  the case against sculptor & typographer Eric Gill 
One of the most widely used British typefaces, Gill Sans, used in the classic design system of Penguin Books and by the London and North Eastern Railway and later British Railways is a font that speaks volumes. It is also a visual system haunted by the legacy of its creator aka English sculptor, typeface designer, and printmaker, who was associated with the Arts and Crafts movement, Eric Gill who was a serial criminal.
One of the acknowledged architects of modern British design, from his sculptures to his typefaces, which for decades shaped the visual style of publishing houses and imprints including Faber and Penguin, Eric Gill is an artist that fell from grace.
Born in Steyning, Gill's breathtaking sculptures adorn Westminster Cathedral, the BBC's Broadcasting House and the United Nations Headquarters. His lettering projects are monumental as well.
In 1914, Gill had met the typographer Stanley Morison, who was later to become a typographic consultant for the Monotype Corporation. Commissioned by Morison, he designed the Gill Sans typeface in 1927–30.
His Perpetua typeface with the uppercase based upon monumental Roman inscriptions was first designed in 1925 and it was first made public around 1929.
In the period 1930–31, Gill designed the typeface Joanna which he used to hand-set his book, An Essay on Typography and other typefaces followed. Aries, Floriated Capitals, Bunyan, Jubilee.
But far and beyond his artistry Gill was a paedophile who abused his daughters, their maid, had sex with his sisters and even his dog, Gill would be in prison today.
These atrocities are nothing new. They were revealed back in 1989 by Gill's biographer Fiona McCarthy while his victims -his two daughters- were still alive. For McCarthy though, his artistic reputation was "strengthened" despite the controversy.
"After the initial shock, [...] as Gill's history of adulteries, incest, and experimental connection with his dog became public knowledge in the late 1980s, the consequent reassessment of his life and art left his artistic reputation strengthened. Gill emerged as one of the twentieth century's strangest and most original controversialists, a sometimes infuriating, always arresting spokesman for man's continuing need of God in an increasingly materialistic civilization, and for intellectual vigour in an age of encroaching triviality" she writes.
"Fiona MacCarthy has written vividly of the summer of 1986, when she spent weeks in the Gill collections in the Clark Library at UCLA, reading his diaries" notes the Guardian's Rachel Cooke in her article "Eric Gill: can we separate the artist from the abuser?"
"It was there that she found the entries about the incest with his sisters (he may have had a relationship with Angela as well as Gladys) and the sexual abuse of his daughters, and his sexual experiments with a dog. But she has never made any secret of her profound admiration for his work. And whatever she learned in those diaries was always balanced by the fact that she had met so many of those who knew and loved Gill, including his daughter Petra Tegetmeier, who grew up to be a talented weaver and to lead a productive and happy life (experts will insist that she internalised her trauma, but that wasn't how she thought of it, and I think we must allow her this)."
The case against Gill is strong.
Should Gill's life and art be kept separate? Does art transcends any human biography? Is it acceptable to ever show art by someone guilty of such horrendous crimes?
The questions regarding the sculptor, fine letter-carver and typographer Eric Gill still linger. Let's hope that institutions are willing to participate in difficult conversations about Gill's life in relation to his work.
Gill died on the 17th of November, 1940.
Tags/ typeface, type design, eric gill, arts and crafts movement