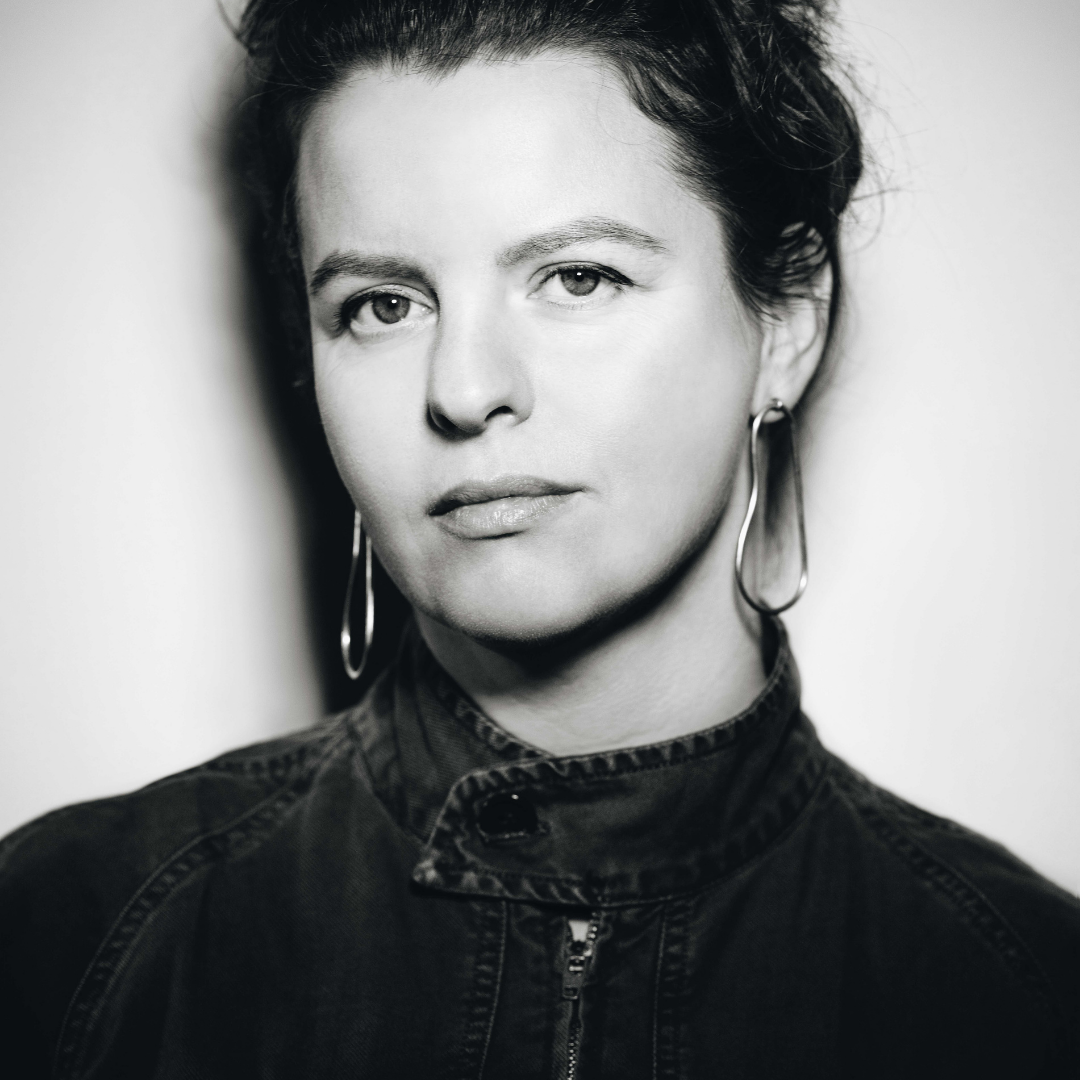 TDC awakens: a talk with Ksenya Samarskaya, TDC's first managing director ever
The Type Directors Club, the world's leading typography organization, has appointed designer, strategist, and educator Ksenya Samarskaya to serve as its first managing director in the club's 75-year history, a bold move for a bold new future.
As announced Samarskaya will work alongside Carol Wahler, long-standing TDC executive director, to expand on TDC's commitment to typographic excellence.
Samarskaya will be responsible for driving TDC's brand and vision; managing marketing and partnerships; overseeing operations, heralding TDC's annual Typeface Design, Communication Design and Ascenders competitions, as well as launching new initiatives. Aiming to ensure consistent application and continuation of TDC's anti-racist pledge -which involves proactively seeking women, BIPOC and LGBTQ+ designers to become members, awards program judges, event speakers and Board members, providing ways to elevate and showcase their work to the global community- this is a new chapter led by a force of creativity aka Ksenya Samarskaya.
"The typographic community is at an inflection point—there's a global blossoming of interest and more nuanced cultural conversations taking place," Samarskaya said.
"It's an exciting moment in history, and an incredible privilege to join TDC at this critical juncture. I'm very honored and pleased to be working with our incoming Advisory Board and The One Club to help facilitate the conversations and momentum underway."
Samarskaya ran her own studio, Samarskaya & Partners, for the past 11 years, where she managed a team of creatives in providing clients with brand positioning, visual communications, and a range of design solutions. She also managed Solonka, S&P's type foundry, which provided typographic consultation, custom type design and production, language support research, and Cyrillic expertise.
She has presented on type at TypoLabs Berlin, BITS Chiang Mai,The Design Kids Lisbon, the Core77 Conference New York, and others, and designed courses for, and taught at, SVA, NYU, Harbour.Space University in Barcelona and Bangkok, IE School of Architecture & Design in Madrid, Minneapolis College of Art & Design, and the University of the Arts.
A TDC member and volunteer since 2005, she also served as a judge for the 20TDC awards, chair of the 24TDC Typeface Design awards, and is co-chair of this year's 25TDC Typeface Design awards competition which saw a expansion in the number of judges and additional focus on world scripts.
"Ksenya's strong skill set, deep industry knowledge and connections, and energy make her the right person to help drive TDC growth and relevance to the global type community," said Kevin Swanepoel, CEO, The One Club. "Bringing her on board as the organization's first managing director is also a reflection of The One Club's commitment to TDC and all that it stands for."
But how does she plan to bring the industry to a long-delayed change? Ksenya Samarskaya explains.
Typeroom: The type design industry is in crisis facing many diversity issues one should address. How do you plan to move towards a more inclusive type design industry?
Ksenya Samarskaya: I would reposition this. I think we're in the first stages of an awakening. Which can feel like a break or a crisis—certain preconceptions are forced apart as we start understanding experiences as seen from different sides. But it is also a very opportune position to be in. Because only through that understanding we can start in on any truly resonant work of removing the barriers that've been in place; to start moving toward making our industry, and our world, more inclusive.
T: Why do you think that the typographic community is at an inflection point?
KS: I think a lot of things have come together recently. That understanding of the imbalances which we've been living in. An acclimation toward remote and distance-based collaboration. The old habits of needing to always be in the same space, while they still pull strong, are giving way. And I think that allows us to connect and create together like never before. It's a sharp escalation akin to previous internet revolutions.
Take some of the online-only conferences of the past several years: TypeWknd, ATypI's All Over event—for the first time in my 15-plus years in this industry, I'm seeing line-ups filled mostly with names I've never heard of. We're getting to hear the experiences and perceptions of people who are new to the industry; people who can't afford to travel to a conference; people who no one knew before in order to vouch for and invite up onto the stage. That's an incredibly fertile place from which to reshape and evolve.
T: Would you consider the global design community relevant to what's going on in the world or do you consider that designers are trapped in a gridlike world?
KS: I think it depends on which designers, and where. The most inspiring design that I'm seeing is directly grappling with the larger picture. It understands its role as a mirror and as a—some sort of power—a wind, or a water—of culture.
Design is about communication—factual, visual, visceral. And that communication is aimed at other humans. So how can you communicate well without tapping into the things that resonate with and preoccupy them? I think the strongest design comes from that passion, that striking close to the heart.
There's a lot of that evidenced in what I'm seeing from the past years in TDC's Competitions. Type is an incredibly potent trojan horse for other stories, because while everyone's looking at the letterforms, all sorts of messages slip in. It becomes an incredible time-capsule and thin-slice of life. Looking at last year's selected works, I see "chinese protest recipes", I read "an elaboration on the cultural exercise of looking" by Naomi Beckwith, I read "Grief and Grievance: Art and Mourning in America" typeset in the same style as the infamous "I Am A Man" poster.
I think you don't get that strong of a sense of relevance, that zeitgeist tie-in, with other compilations or other award shows. In advertising, you might get some understanding of market forces and how those move globally. But campaigns or advertisements are driven by the mega-players of an industry, to create at a winning caliber often requires large budgets, and with large budgets you get a lot of gates things have to pass through; a lot more committees. So that process means they're going to be much tamer in what they reflect. Yet with type, judges gravitate toward what's new and invigorating. And as often as not, that comes out the smaller firms running through experiments. It comes out of individuals. It comes out of play and pleasure and passion and drive and a certain ballsiness. So you really start seeing where we're moving to as a global culture, as a people—you see where the sparks and the the center of energy is, before it more cautiously gets absorbed or transformed into larger industries.
T: Being Russian you come from a world of non-latin scripts. How important -if not vital- is the representation of these letterforms in the global typographic community?
KS: I mean, Latin is… a very small and rudimentary script, all considered. So I really would be looking to other scripts for the next wave: for innovation, for inspiration. I'm not sure how far Cyrillic lands away from Latin in the grand scheme of things. A part of me definitely wishes we were still moving along the Old Church Slavonic path -now that was a gorgeous, gorgeous script. But it does give me a first-hand experience of having to live and exist within a typographical landscape that doesn't feel my own, that feels off. Like an itchy ill-fitting hand-me-down sweater that you can't quite place your finger on what's wrong with it. You just know you don't get the same pleasure of inhabiting it as would be possible.
Since those initial impressions, I've definitely learned a lot more about being able to understand or articulate that feeling. The Cyrillic type and graphic design world has started moving at lightning speed, catching up to what's been happening in Latin and in some ways having even more fun with it. But it gives me just a small hint of understanding how it must be for the global majority that function with much less-developed digital typography, and a deep drive to try to create ladders and platforms to facilitate their potential for innovation and self-determination.
T: Has being a woman been an asset or been a liability throughout your career?
KS: Both? Possibly a distraction? Again, this is a very tiny othering, but that's what othering does -absorbs energy, conversation. It makes one grapple and try to understand and then have to position themselves within these large historical waves and power dynamics which greater society mostly tries to deflect or keep hidden. So, it's a distraction -it's a lot of time to try to aptly understand, explain, and lean into or against this framing. And that's all before we even open up as to whether that's how I ever identified growing up, or how I have seen, or currently see, myself.
But then, we also live in a world that biologically rewards adversity. We grow and strengthen through resistance. So if looked at head-on and processed, the trials are able to be metabolized and turned into knowledge, or nuance.
Whatever we've grappled with, assuming we took the opportunity to, later makes us more capable of empathizing with others or seeing even more hidden patterns in play.
T: Education, Inclusion & Diversity, Gender Equality and Creative Development are The One Club's four main pillars. Which one is the single most important one at the moment?
KS: I don't think you can untangle those, because they really travel together. There's a fundamental intersectionality, and once you kind of turn the world inside out to see that, you know that any movement you make in one corner reaches and resonates in the others.
Equality, and options for women globally, is directly tied to the level of women's education in that region. The fostering of creativity is one of the most powerful ways with which we can give agency to people; to be able to not just create campaigns or draw typefaces, but really start taking responsibility for creating the world they want to live in. Once you have the imagination to envision a different reality, once you see that the letters you type with are able to be shaped by you, you realize that all the other structures of our lives are just as much shaped by culture and regular humans. And just as much able to accommodate growth and reform.
T: Which typographic scene do you consider the most flourishing and promising at the moment?
KS: I think there are many that are going unnoticed. And even more that haven't been nurtured, and thus haven't been able to get developed and truly come into their own. I think if we insert even a modicum of care into those spaces, we'll see a flourishing and flowering on a whole other level.
T: What is the most precious piece of advice you would share with aspiring type designers?
KS: Trust and verify. Trust your own voice more than all the advice you're getting. Other people only have their experience, their career, to gauge by. Ones that they lived in another time and under different sets of opportunities, ones that catered to different audiences. Ones that perhaps stalled at a level below where you're going to be able to reach before too long. So learn the basics, but then trust yourself—and be ready to shed all that advice toward something you truly want to make.
TDC became part of The One Club for Creativity in October 2020. The One Club uses revenue generated from entries to its global awards shows -- including The One Show, ADC Annual Awards, TDC awards, Young Ones Student Awards, Young Guns and others -- and puts it back into the industry to fund programs under its four pillars: Education, Inclusion & Diversity, Gender Equality and Creative Development.
Tags/ typography, typeface, type design, latin, ksenya samarskaya, tdc, non latin, scripts, industry, bipoc, inclusive