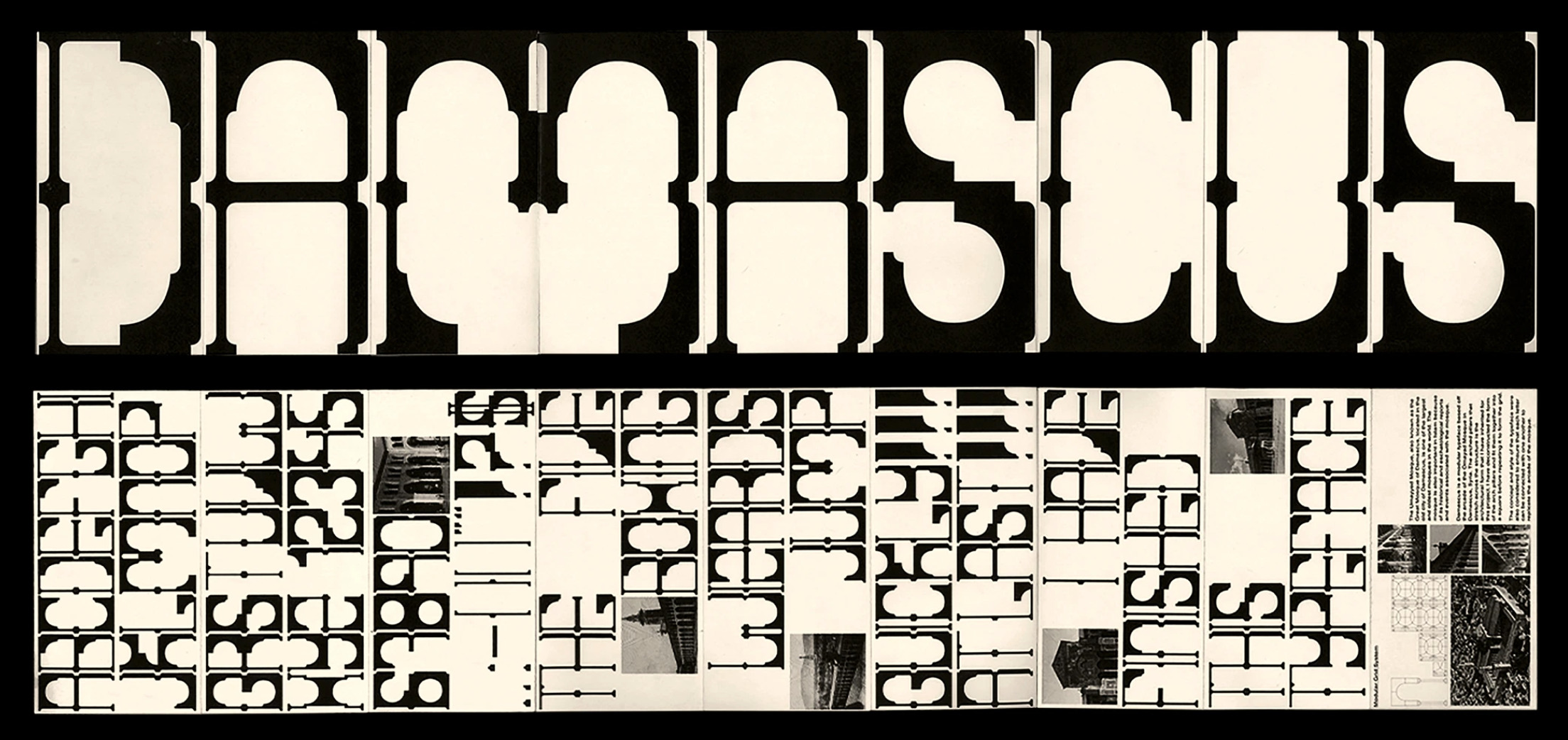 The Damascus Modular Typeface: inspired by history, made with type
Always keen to learn new things, Singapore-based graphic designer Thaqif Bin Nazri believes in understanding concepts that differ from his own.
Nazri strives to have strong knowledge in the arts and culture to "grow and develop as a cognitive designer, which he profoundly believes would empower him to contribute to society." Enter a modular type design inspired by one of the world's iconic mosques, the Umayyad Mosque also known as the Great Mosque of Damascus.
Located in the old city of Damascus, the mosque is one of the largest and oldest in the world and was originally built by the first imperial Islamic dynasty. The incomparable Great Mosque is a rare and extremely significant monument of the Umayyads and one of the oldest sites of continuous prayer since the rise of Islam. As such it constitutes an important cultural, social and artistic development.
Nazri's impressive project aka The Damascus Modular Typeface is based on the mosque, Islam's fourth holiest site.
"Known for its pillars that stretch across the courtyard of the mosque, I decided to dissect the form of the pillars and created a modular grid system that would allow me to design a typeface with the mosque's characteristics" notes the young designer.
"The concept and style of the typeface were also considered to ensure that each letter can be connected with one another to replicate the arcade of the mosque. A type specimen and an artefact were also made to showcase the modular type" he adds.
The graphic design graduate at Lasalle College of the Arts is inspired by our world and the visual, abstract and experimental language of Amsterdam-based studio Experimental Jetset and David Carson.
"I think letterforms, when explored and utilised smartly, can be a powerful tool in conveying messages with emotion and feeling" he told It's Nice That.
Thaqif Nazri's bold and inspiring type design is one of many projects that prove that this young man will push the envelope of graphic design and typography.
Explore more here.
Tags/ typography, typeface, type design, experimental jetset, david carson, thaqif nazri, islam, mosque