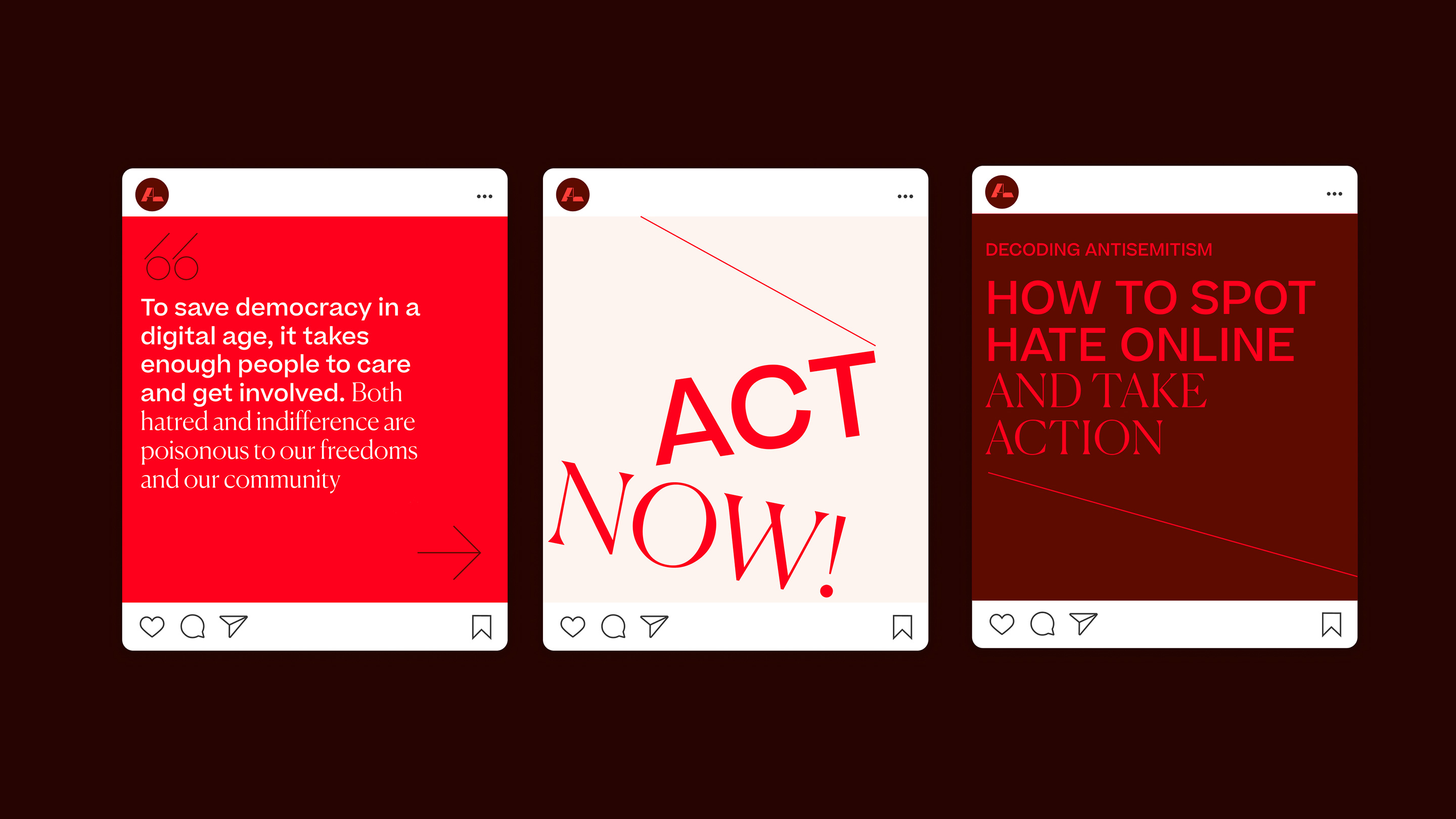 Alfred Landecker Foundation X Studio Output: how to fight hate in the digital age
"For evil to flourish it only requires good men to do nothing" said Simon Wiesenthal. The Alfred Landecker Foundation that exists to defend liberal societies and protect democratic structures knows that and its latest collaboration with London-based Studio Output aims to defeat hatred and apathy in a digital age.
In the face of rising nationalism and hatred directed at minorities, ALF worked with Studio Output through a brave new digital editorial platform and visual identity.
"Populist and nationalist movements are on the rise globally, fuelling the growth of antisemitism and hatred directed at minorities" notes the team.
"The Alfred Landecker Foundation stands against this as a force for change, but recognises an urgent need: To secure the future of democratic and open societies, the Foundation must inspire active participation over the current apathy. With such an important mission, the new website and identity had to feel truly different to stand a chance at driving change. Our website is no longer fit for purpose and consistent with our vision and communications strategy."
The Foundation's ambition is to create meaningful change. To do that through the website, it was important that people shouldn't just read the subject matter, but "really experience it."
"Rather than hiding the story and mission away on an 'About' page, we wanted them to be felt implicitly throughout the site. We did this by exploring different ways for people to navigate and interact with content."
"It's no surprise that engagement with traditional institutions, established media, and politicians is waning. Broadcasting at young audiences shuts them out, instead of inviting them in. You shouldn't have to be an academic to engage and take action. So we created an experience that felt more like a conversation. This gives the Alfred Landecker Foundation a voice among its audience and a more powerful way to provoke action."
Visit the brand new Alfred Landecker Foundation website here.
Tags/ typography, visual identity, studio output, human rights