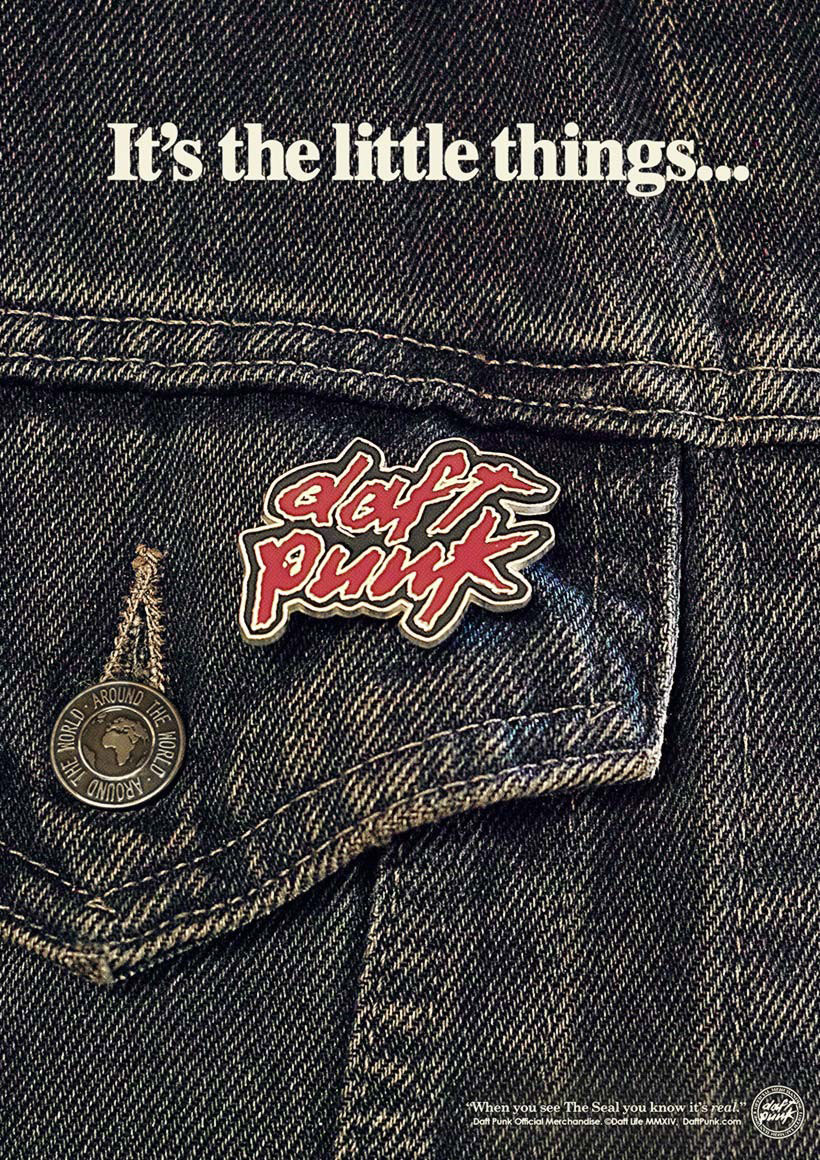 Daft Punk: a very vintage poster farewell to France's most influential robots ever
"Daft Punk were the most influential pop musicians of the 21st century. By resurrecting disco, soft rock and 80s R&B, and bringing spectacle to the world of dance music, the French duo changed the course of pop music again and again" writes Guardian's Alexis Petridis on music's most exploding split up.
The Parisian duo responsible for global chart toppers such as "Around the World", "Da Funk", "One More Time", "Harder, Better, Faster, Stronger" and more broke the news of this final act with an 8-minute video titled "Epilogue," excerpted from their 2006 film Electroma.
Thomas Bangalter and Guy-Manuel de Homem-Christo formed Daft Punk in Paris in 1993, helping to define the French electronic music genre and beyond.
Their debut album, 1997's Homework, is hailed as a dance music landmark and by the release of its follow-up, Discovery, in 2001, the world embraced a robotic affair of music and vintage branding.
Daft Punk's "Get Lucky," the lead single of their 2013 album Random Access Memories won two Grammys for the duo and guests Nile Rodgers and Pharrell Williams, while Random Access Memories earned Daft Punk a further three Grammys, including Album of the Year.
But Daft Punk were more than that. The band's visual branding, ads, merchandise and line of products is as eclectic as ever.
Back in 2015 our favorite French robots -months before their chart topping collaboration with Weeknd on "Starboy" and "I Feel It Coming"- released a selection of advertisements for their expansive range of artist merchandise and accessories.
The retro posters combined classic logos from the French electro duo with '80s-era text and imagery, feeding off our nostalgia once again. Unfortunately, Daft Punk's merch line is out of stock, the group's webstore is defunct but their legacy is already heard around the world.