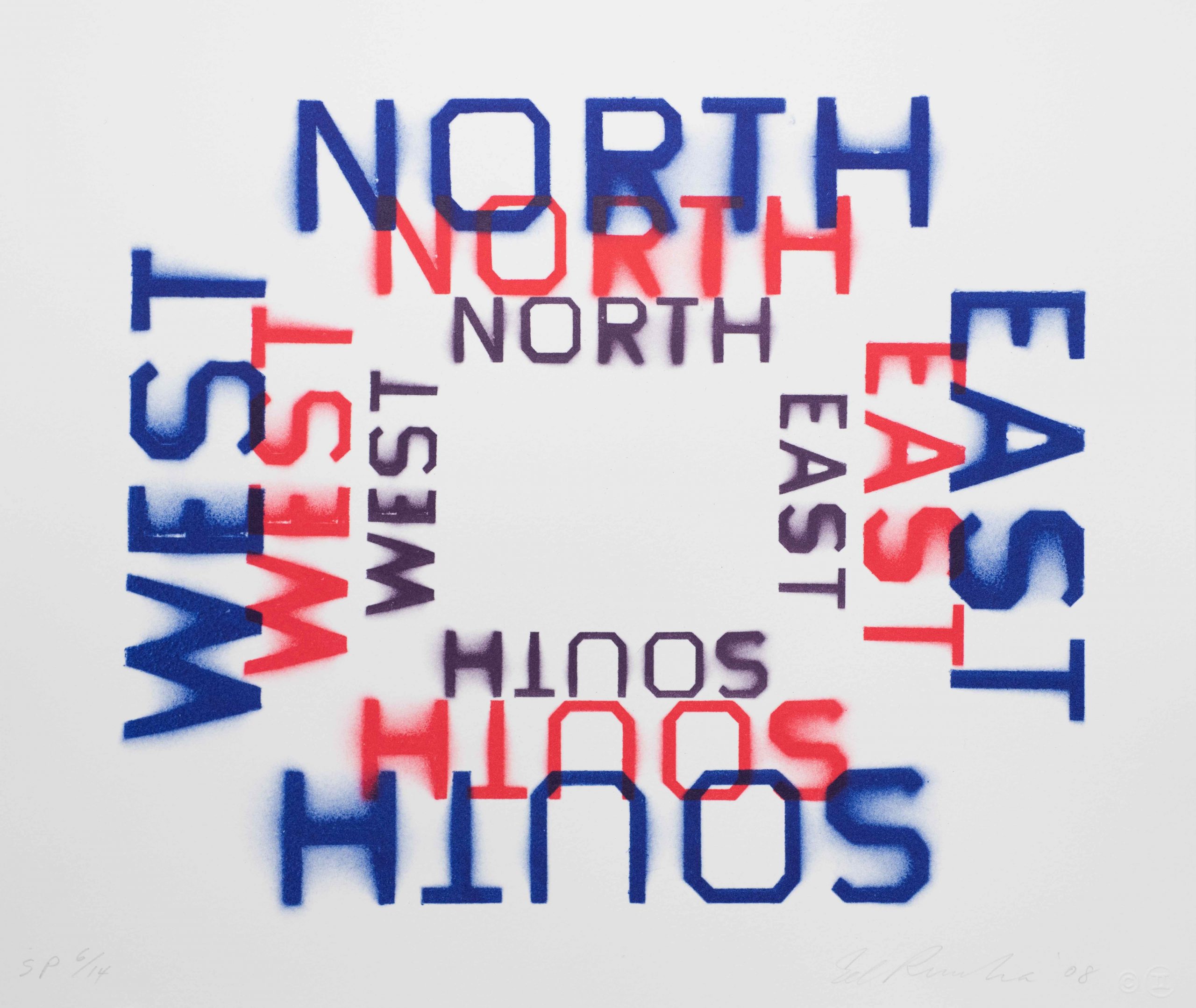 Ed Ruscha: the artist goes back to his Oklahoma roots for the first time ever
An artist's past is an artist's future. From the 18th of February, Ed Ruscha: OKLA is the first exhibition to focus on the iconic artist's Oklahoma roots — his family, his upbringing and his discovery of his calling as an artist.
The exhibition is co-curated by Dr. Alexandra Schwartz, a New York-based independent curator who has written extensively about Ruscha's work, and Oklahoma Contemporary in close coordination with the artist and his studio. Remarkably, this is Ruscha's first solo museum exhibition in his home state.
Ruscha lived in Oklahoma City from the ages of 5 to 18: the formative years of both his life and his artistic sensibility. His Midwestern childhood had a profound impact on his art, which the exhibition explores through around 75 works from all phases of his career, organized into five interrelated thematic sections:
"Oklahoma OK" includes works related to his childhood home. "51% Angel, 49% Devil" casts light on his Catholic upbringing. "Pop Origins" focuses on the popular culture of his youth, including movies, comic strips, slang and advertising. "Route 66" chronicles his observations about driving, car culture and the myths of the road and "Made in U.S.A." examines his views of American history, identity and industry.
Through engaging displays and iPad interaction stations, visitors to our Learning Gallery can discover the importance of travel and our city to Ruscha. Hands-on art stations allow visitors to explore his most celebrated art forms -- word paintings and artist's books. Guests can also use the library, which includes a curated selection of books and videos for all ages about themes from this exhibition.
"The mythos of Ed Ruscha is tied to Americana and the open road, both of which are rooted in his childhood here. We're excited to share this landmark exhibition with our visitors and hope the programs created by our incredible educational and curatorial teams can leverage Ruscha's work to inspire the next generation of artists in Oklahoma. We are thrilled to be working closely with Ed Ruscha and his studio to bring this important facet of his work to light, and to do so in the state's first survey of his iconic artworks. Hopefully, Ed Ruscha: OKLA will help to broaden the public's awareness of Oklahoma's significant influence on Ruscha's work throughout his storied career" said Artistic Director Jeremiah Matthew Davis.
Ed Ruscha: OKLA, Oklahoma Contemporary, Feb 18th through July 5th, 2021. More info here.
Tags/ typography, art, exhibition, ed ruscha, oklahoma