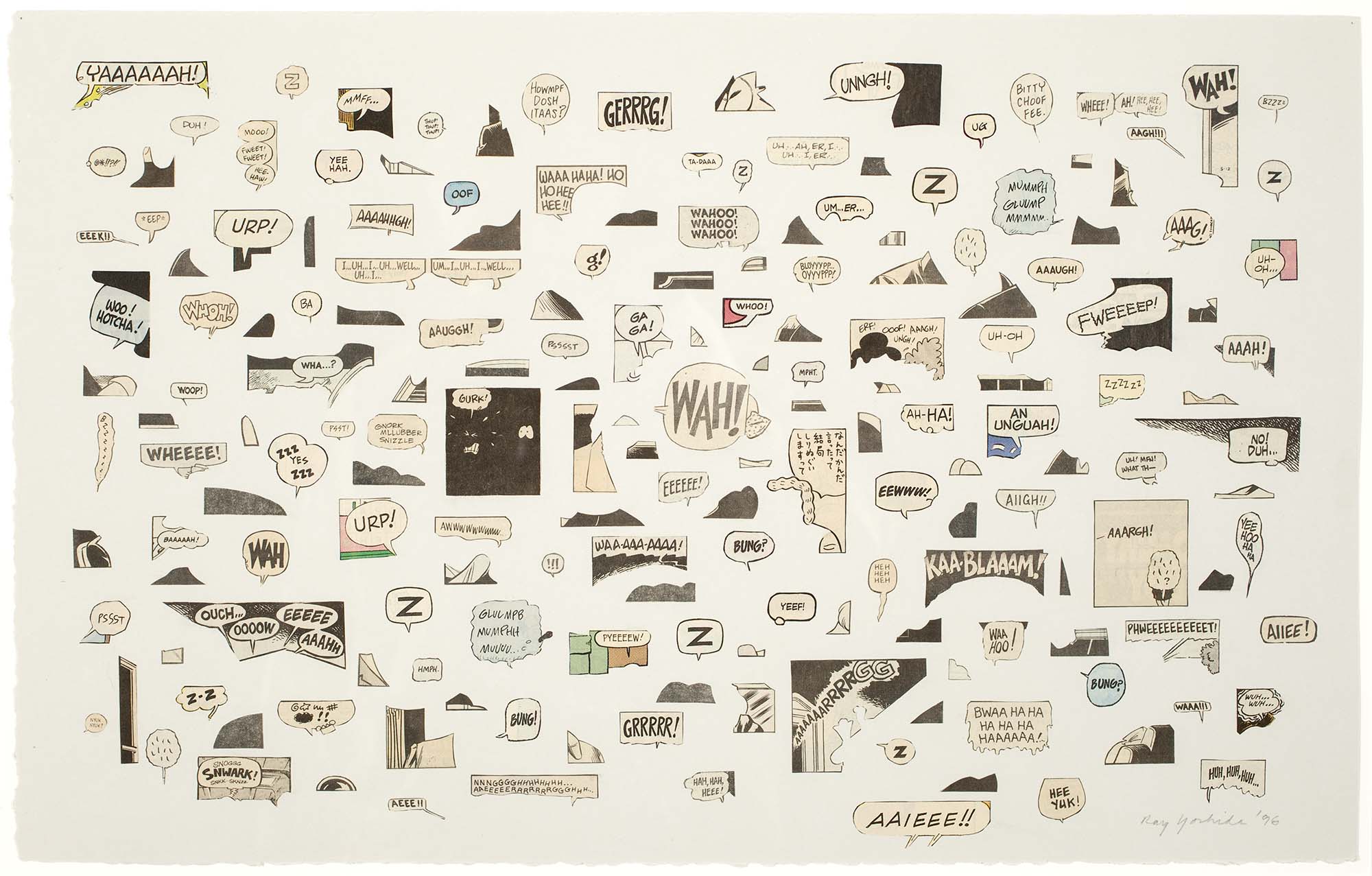 From Picasso to Ed Ruscha: the use of text in visual art explained
From December 2, 2017 through the end of July the Madison Museum of Contemporary Art (MMoCA) presented Art/Word/Image, an exhibition comprised of 19 artworks pulled from the museum's permanent collection which presented the use of text in the visual arts of the twentieth century.

"A radical shift in art making occurred in the twentieth century. The concept of depicting the physical world in art—through a landscape, a portrait, a still life—was altered once newspaper clippings were included in the Cubist collages of Pablo Picasso and Georges Braque. The technique of interjecting words liberated painting from its formal properties. An artist's subject could be an idea or it could be extracted from the printed page. The floodgates opened and soon Dada and Surrealist artists used typographic elements and wordplay to reflect their own social and political ambitions" notes the museum of the exhibition.
Art/Word/Image focused on art made after 1960 "as language was being harnessed by conceptual artists in place of brush on canvas and Pop artists were reclaiming the false imagery found in advertising."

From Ray Yoshida's "specimens", aka the speech balloons and architectural elements from comic strips he used from 1967 to refresh his artistic practice and his collage "AAIEEE!" through Ed Ruscha and Jenny Holzer each artwork in this exhibition illustrated "the myriad ways artists incorporate words into their practice: as narrative, found object, signifier, social and political commentary, or in jest. These works welcome interpretation and introspection, inviting us to reflect on the numerous messages and images we encounter in our daily lives."

"In 1912, when Picasso and Braque glued newspaper clippings onto their cubist still-lifes they unwittingly ushered in a new era of wordplay into the history of modern art. The written word was abstracted from the structure of language and introduced as a graphic, artistic element. From the fragmented 'word salads' of the Dadaists to the speech balloons of mid-century Pop art, artists have frequently used language, often ironic or enigmatic, to enhance the resonance of their work" notes MMoCA.
Explore more here.
Tags/ artists, origins, exhibition, ed ruscha, jenny holzer, pablo picasso, surrealist, artworks, language, typographic, specimens, madison museum of contemporary art, art/word/image, modern art, cubist, georges braque, ray yoshida, dada, pop, screenprint