Printworks X OMSE release 3D typography in London through AR
London design agency OMSE is ready to explore more ways to be creative through technology. This year's creative campaign for cultural venue Printworks London is the agency's latest work to explore.
Using augmented reality OMSE transforms the static typography in immersive three-dimensional animations for unique user experience. The campaign developed to promote the launch of Printworks' autumn-winter season of events across a variety of platforms expands the venue's existing graphic identity -one that is based on the venue's heritage as western Europe's largest printing factory notes Dezeen.
Kinetic typography with letterforms that resemble the cylindrical rollers used in traditional printing presses, a reference to Printworks heritage, this heavily technology-driven approach adds multiple layers to the viewer's experience with a dedicated Printworks AR app.
"When the campaign images are viewed in the Printworks AR app using a phone camera the cylindrical shapes appear to rotate. The user can also move around the artwork and experience it in three-dimensional space" notes Dezeen.
The Printworks AR app allows the viewer to experience Printworks' announcements in Augmented Reality. Holding the phone up to the specially printed artworks the app lets the user discover announcement details and event information, record photos and video to your phone or share online and find additional information and links to full event listings.
"Traditional forms of media don't provide such a rich experience as they are static or 2D and don't allow for any interaction," notes OMSE director Briton Smith. "It's new and something people haven't seen before which makes it more exciting than another run-of-the-mill poster" he adds of a campaign which takes a step further the agency's project for a typography exhibition called Agenda 2020 in the event of the release of a new typeface.
Printworks London is a groundbreaking multi-purpose venue which has already changed the face of the capital's cultural scene. Comprised of six vast event spaces, all arranged over multiple levels with a maze of corridors and rooms Printworks London X OMSE push the envelope in their immersive visual branding experience.
With original machinery and industrial features retained throughout from its time as a fully operational printing press the venue consists of 6 acres of private gated land, made up of six events spaces spread over 119,200 sq ft with over 40,000 sq ft of outside space.
Featuring kinetic typography that resembles the cylindrical rollers used in traditional printing presses Printworks X OMSE synergy celebrates a brand new way of storytelling in branding
Within Printworks (which houses the giant printing presses that once delivered the Metro and Evening Standard newspapers to London) are The Press Halls – fully soundproofed and at one time, Western Europe's largest print facility, spread over 119,200 sq ft. Now, Printworks is renowned for its live and electronic music seasons which take place across three truly unique rooms, with staggering lighting and sound production.
Based in London Fields, OMSE/OMSETYPE is an independent design agency and type foundry who have been experimenting with AR to combine type and 3D animation in exciting ways.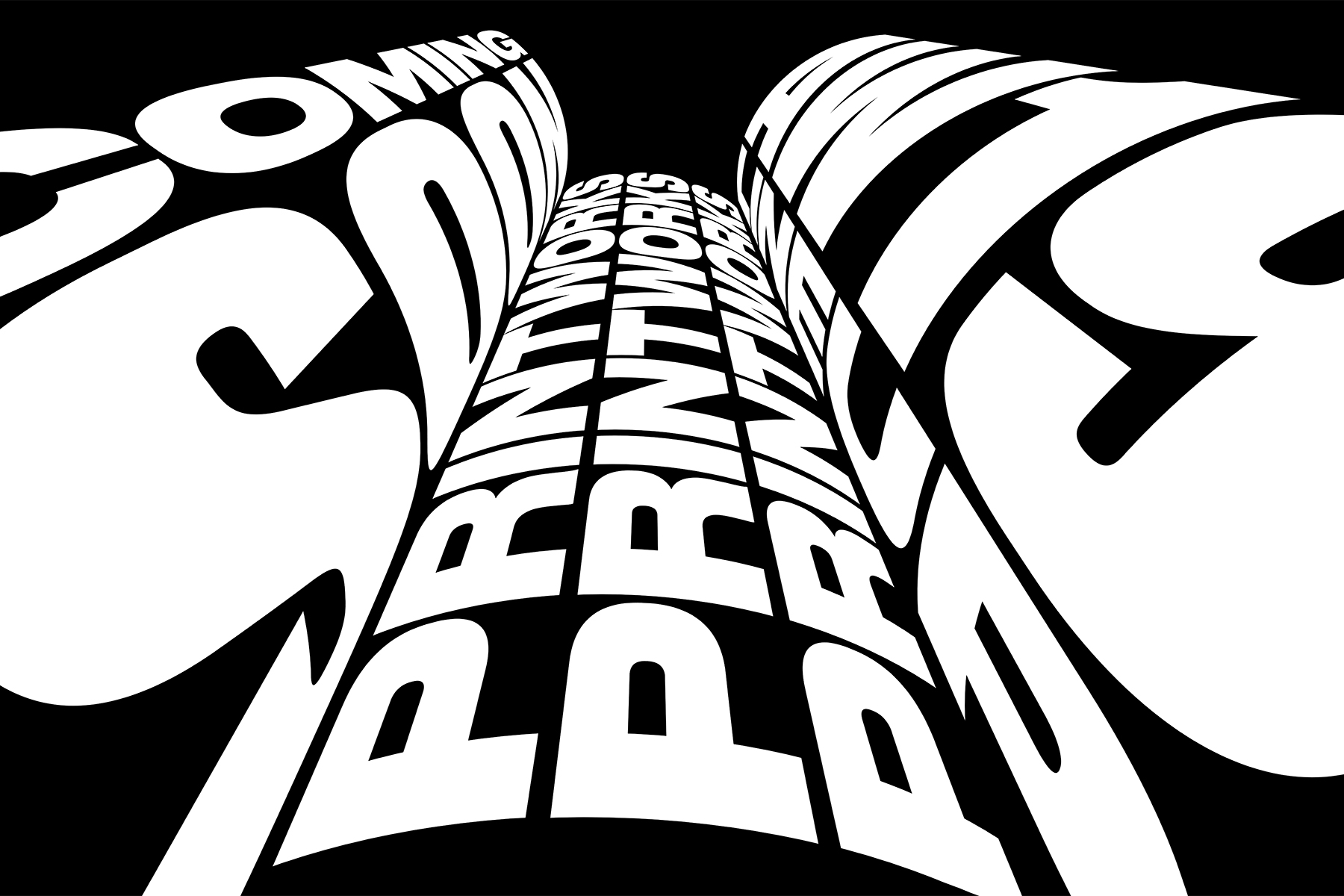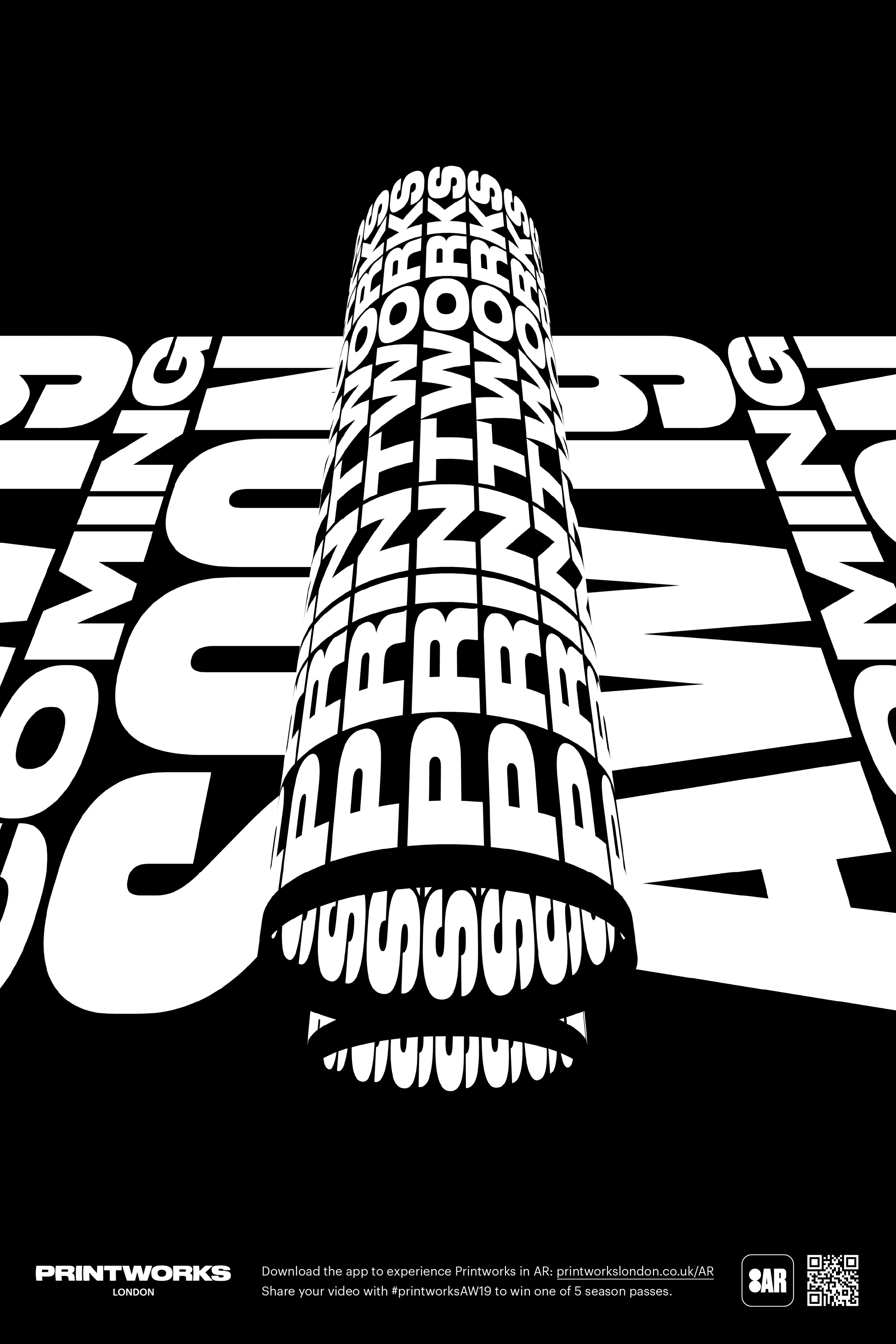 Tags/ inspiration, london, music, printing, festival, campaign, app, ar, kinetic typography, augmented reality, kinetic type, omse, printworks, printworks london, venue