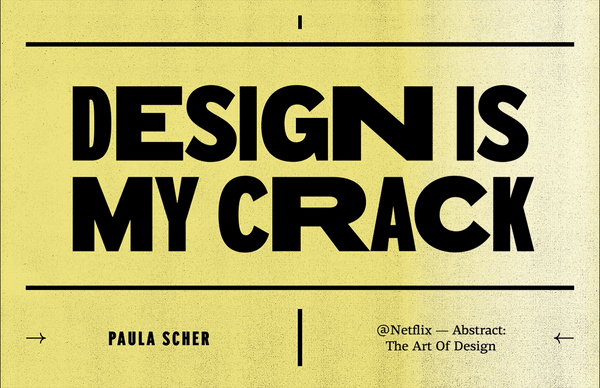 Not abstract at all! The wisdom of Paula Scher
Pentagram's Paula Scher is one of the creatives featured in the documentary series "Abstract: The Art of Design," now streaming on Netflix and YouTube.
The show, which has been nominated once again for EMMY, explores the lives and ideas of leading figures in design and architecture, with each episode focusing on a single creator and their practice.
Scher's entry, directed by the noted documentary filmmaker Richard Press ("Bill Cunningham New York"), looks at the influence New York City has had on the designer's work, her lifelong love of typography, and the map paintings she creates alongside her client projects.
Featured in Episode 6 of the first season Paula Scher presents her legendary work for New York's Public Theater and she unveils her inspiration -the many varied weights of American wood type- for designing a diverse and pulsating logo.
Scher's story is the story of the graphic design scene as it evolved from hand-crafted to digital.
Innovative as ever, her words will inspire.
"Typography is painting with words. That's my high" she tells the audience.
This is a typographic tribute to Scher set in PF Grand Gothik Variable and PF Centro Slab fonts by Parachute type foundry.
Watch the episode below.
Tags/ documentary, abstract, paula scher, wisdom, emmy