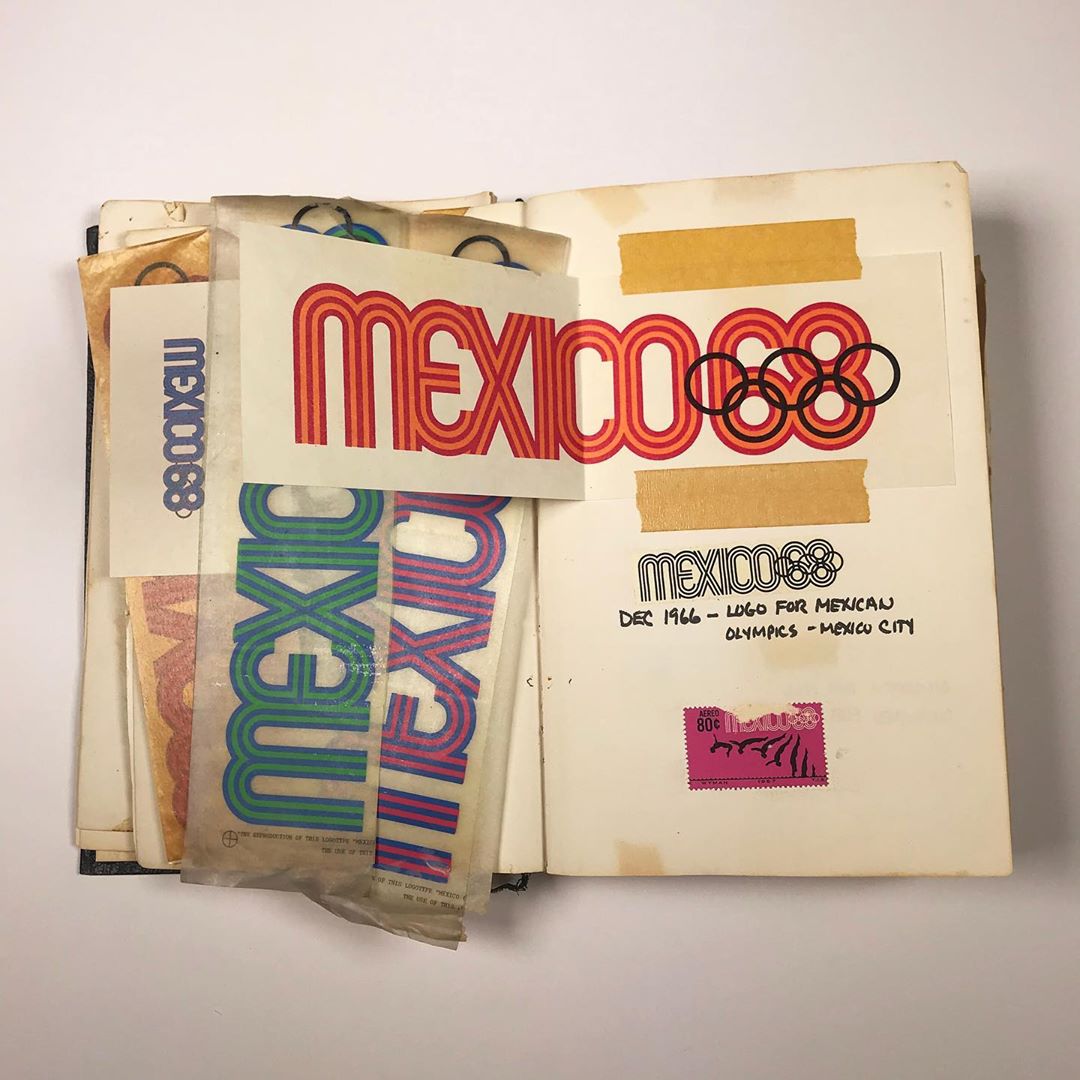 Cowboy Career: Lance Wyman unearths a lifetime of stunning design on Instagram 
"As I put my archive together I see there were quite a few people and experiences that influenced my career as a designer" writes iconic designer Lance Wyman in his Instagram diary of a lifetime abundant with inspiration.
"My Grandfather is an important example" writes Wyman of the man who teached him the art of telling a strory.
" He grew up in the coal mining area of Pennsylvania, joined the U.S. Army at the age of 17, served in the 1898 Spanish-American War, and went west to New Mexico to recuperate after the war. It was in the era of Billy the Kid and the West was still wild."

"Grandpa had a lot of great stories for me as a 5 year old. I learned how to tell a story from him, and good graphic design tells a good story. I didn't know what a graphic designer was then but I did know I wanted to be a Cowboy" writes Wyman.

"In 1985 I completed a design project for the City of Calgary in Alberta, Canada. The Mayor gave me a White Stetson hat and I kinda looked like a cowboy, but after seeing real cowboys at the Calgary rodeo I am very happy I changed my career selection from cowboy to graphic designer."
Once you hop on this treasury of notes, sketches, memorabilia and insights of Lance Wyman's decade long career you enter his life story in his very own words.
"I'm currently in the process of organizing my archive and will start using this account to share with you some of the more curious and important items I come across along the way" he says in the video posted on the 1st of April.

"I'm also planning to do some Q+A responses in the near future. So, if you have any questions please leave them in the comments section or send me a direct message and I'll answer as many as I can in the coming weeks. Take care and hope you enjoy the posts! Abrazos, Lance."
Curated by Wyman himself, this is an Instagram diary deeply personal with stories to remember and inspire.
Born in Newark, NJ, USA in 1936 Lance Wyman is a true living legend in graphic design and environmental graphics.
Wyman's graphic design for the 1968 Mexico Olympics identity is widely celebrated as a pinnacle of environmental and branding design and is featured in full detail in Taschen's "Logo Modernism" by Jens Müller and Julius Wiedemann.
When not organizing a lifetime of great design, Wyman teaches corporate and wayfinding design at Parsons where he has been a visiting lecturer since 1973.
Launched during the lockdown this is Lance Wyman unearthing absolute visual gems and more. Follow here.
Tags/ instagram, logos, mexico 1968, lance wyman, environmental graphics