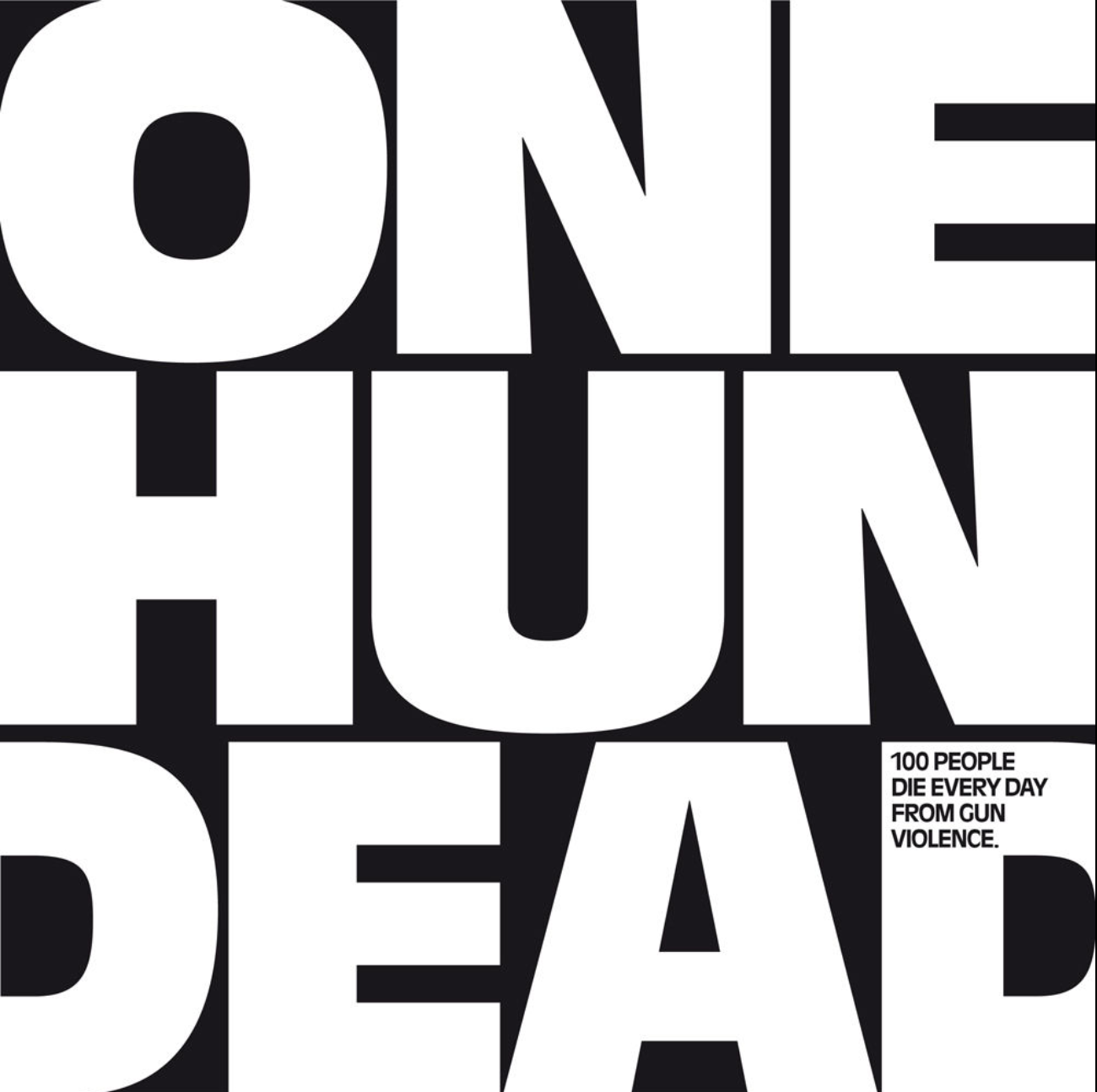 100 every day: visualising the gun violence epidemic in America, one submission at a time
Last July, ​Good Measure​, a pop-up agency that organizes creative projects for lasting impact, launched a new nonpartisan campaign by the name 100 Every Day, yet this number is a heart-wrenching one.
The project aims to raise awareness on gun violence in America by shining a light on the horrifying statistic that 100 people die every single day by gun violence in the US.
To accomplish that submission-based original artwork is showcased across the campaign's website and partner channels that express the senseless nature of this epidemic.
100 Every Day doesn't call for restrictions to Americans' Constitutional Rights but does call for common-sense legislation that may help save lives note the people behind the artivistic project against gun violence.
"100 people die every single day from gun violence. That sort of declaration should come with disgust, horror or shock. But most likely, it didn't. We all read that line and it feels normal, like nothing new. What will it take for us to care about the numbers again?" notes Alex Anderson, founder of Good Measure.
Gun violence shapes the lives of millions of Americans who witness it, experience it first hand, or live in fear of the next shooting. According to the CDC's data from 2017, firearms are the second leading cause of death for American children and teens and the first leading cause of death for black children and teens.
"It feels great to come together as a creative community and use our skills to take a stand," said Liz Donovan, Marketing Director at Ueno, one of the partners of Good Measure on the project. "It's a chance for everyone who wants to do something, to make something, and get our voices heard."
100 Every Day was established at Good Measure's third pop-up agency project, a three-day "create-a-thon" hosted in March 2019 in New York City that brought together more than 100 multi-disciplined creatives to work on several non-profit projects simultaneously.

Good Measure is collaborating with ​Ueno​ and Van Holtz Co​, with support from Funsize, McGarrah Jessee, Hypergiant, Hyperakt, Upstatement, Janitor Creative Studio, Alright Studio, The Black Sheep Agency, NUU Group, Craft CMS, and Awwwards to bring the campaign to life.
Tags/ posters, campaign, awareness, submissions, gun violence, good measure