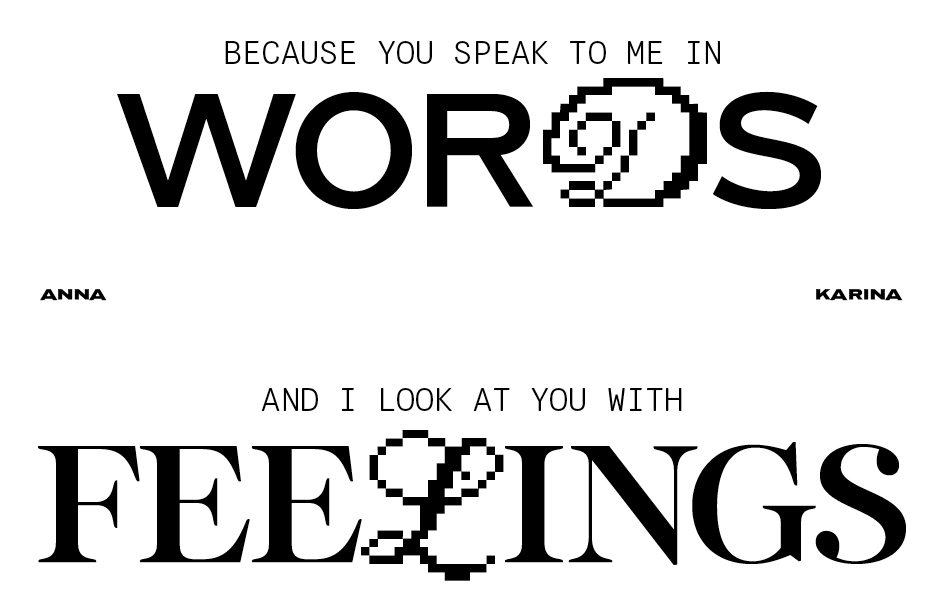 Anna loves Jean-Luc: a tribute of romance to Nouvelle Vague's original lovers
With the passing of Anna Karina two months ago, on the 14th of December 2019, the world of cinema lost a French New Wave poster girl and undoubtedly a star defined by love itself.
Karina's love story with the legendary Jean-Luc Godard is one of cinema's greatest stories of romance, a story filled with inspiring feelings to nurture ourselves into.
Godard and Karina first fell in love on the set of Godard's second feature, 1960's "Le Petit Soldat" after his breathtaking "Breathless."
The auteur offered Karina a small part in his debut movie but she refused to collaborate with him because she would have to disrobe. "I would not get naked, especially for a small part!" she said. A few months later Godard offered her the lead in his film, Karina accepted, and love happened.
Karina spent the following six years fully immersed in her lover's world, first as his inspiring muse and then as his wife, starring in seven of his most legendary films, defining both French New Wave Cinema as we know it.
In this excerpt of an interview that Graham Fuller conducted with Karina (the entirety of which can be found in the wonderful book "Projections 13: Women Film-makers on Film-making"), Karina tells all about the night when everything changed.
"It happened while we were shooting the picture in Geneva. It was a strange love story from the beginning. I could see Jean-Luc was looking at me all the time, and I was looking at him too, all day long. We were like animals.
One night we were at this dinner in Lausanne. My boyfriend, who was a painter, was there too. And suddenly I felt something under the table – it was Jean-Luc's hand. He gave me a piece of paper and then left to drive back to Geneva. I went into another room to see what he'd written. It said, "I love you. Rendezvous at midnight at the Café de la Prez."
And then my boyfriend came into the room and demanded to see the piece of paper, and he took my arm and grabbed it and read it. He said, "You're not going." And I said, "I am." And he said, "But you can't do this to me." I said, "But I'm in love too, so I'm going." But he still didn't believe me.
We drove back to Geneva and I started to pack my tiny suitcase. He said, "Tell me you're not going." And I said, "I've been in love with him since I saw him the second time. And I can't do anything about it."
It was like something electric. I walked there, and I remember my painter was running after me crying. I was, like, hypnotized – it never happened again to me in my life.
So I get to the Cafe de la Prez, and Jean-Luc was sitting there reading a paper, but I don't think he was really reading it. I just stood there in front of him for what seemed like an hour but I guess was not more than thirty seconds. Suddenly he stopped reading and said, "Here you are. Shall we go?" So we went to his hotel.
The next morning when I woke up he wasn't there. I got very worried. I took a shower, and then he came back about an hour later with the dress I wore in the film - the white dress with flowers. And it was my size, perfect. It was like my wedding dress.
We carried on shooting the film, and, of course, my painter left. When the picture was finished, I went back to Paris with Jean-Luc, Michel Subor, who was the main actor, and Laszlo Szabo, who was also in the film, in Jean-Luc's American car.
We were all wearing dark glasses and we got stopped at the border – I guess they thought we were gangsters. When we arrived in Paris, Jean-Luc dropped the other two off and said to me, "Where are you going?" I said, "I have to stay with you. You're the only person I have in the world now." And he said, 'Oh my God.'"
In the superb video essay on their, bigger than life itself, Joel Bocko edited their love story in seven montages, one for every film they made together.
"For six breathless years, actress Anna Karina and her filmmaker husband Jean-Luc Godard forged a cinematic partnership that remains legendary" notes Bocko of his video.
Their collaboration is charted over the course of seven feature films: Le Petit Soldat (1960), A Woman is a Woman (1961), Vivre sa vie (1962), Band of Outsiders (1964), Alphaville(1965), Pierrot le fou (1966) and Made in USA (1966). Split into seven montages (one for each film), The Passion of Anna K. traces the evolution of Karina's craft as well as her purpose within Godard's work.
Each montage is bookended by Karina's first and last appearances in the particular film, a guideline that yields surprising revelations. We witness her transformation from playful ingenue to hardboiled pro. Trajectories emerge with tidal rhythm rather than the logic of a straight line: from love to disillusionment, affection to respect, spontaneity to rigor, passivity to power.
Each montage features a simple title to guide us through the ebb and flow of this onscreen relationship."
Set in Parachute Typefoundry's PF Grand Gothik and PF Pixelscript Pro this is Typeroom's typographic tribute to Karina, a woman to fall in love with forever.

Tags/ tribute, jean-luc godard, la nouvelle vague, pf pixelscript, anna karina, french new wave