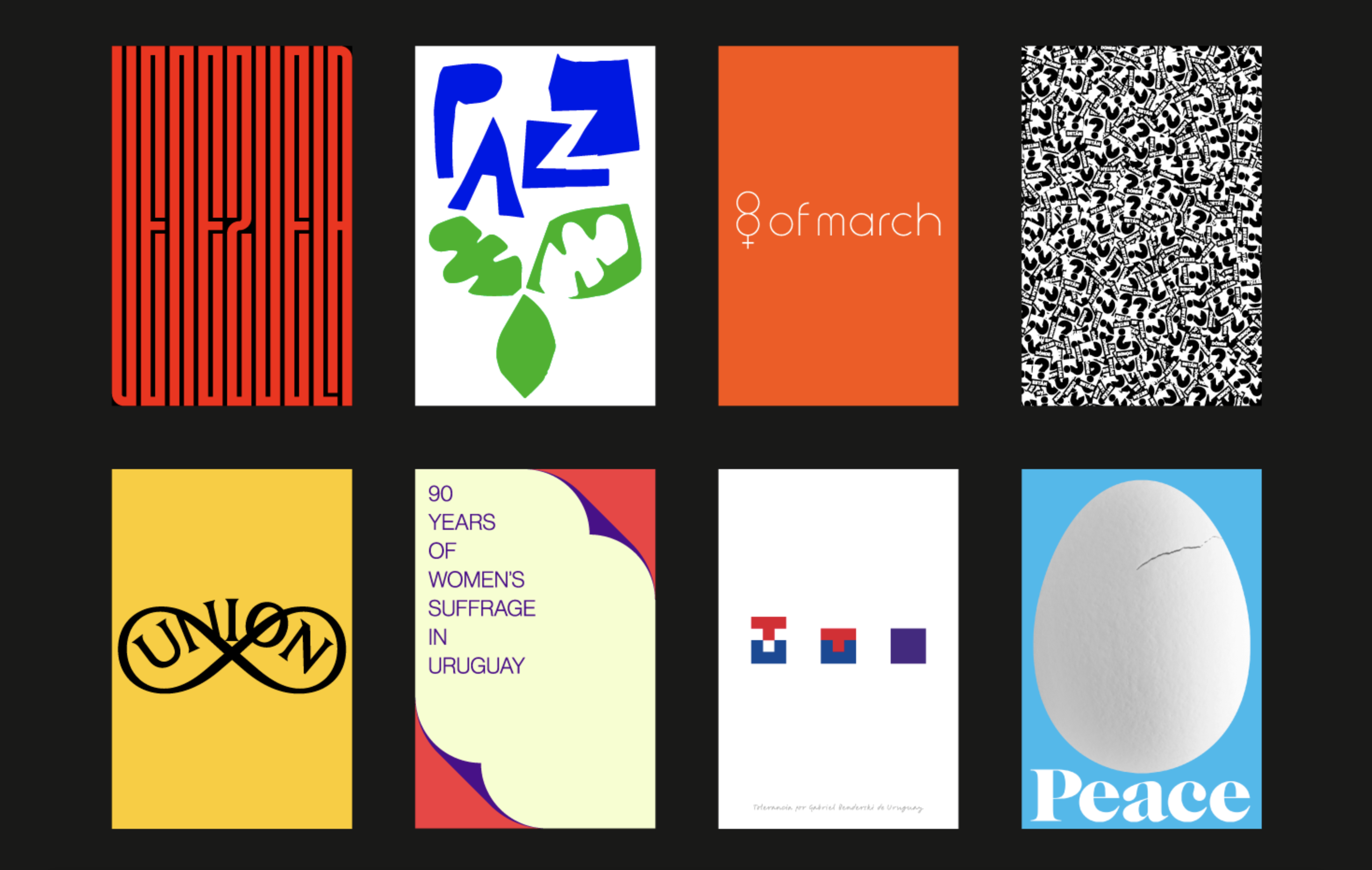 Social Poster Exhibition: time for graphic design to teach us kindness
Promoting tolerance among nations through the art of the poster is a mission Typeroom approves and Gabriel Benderski is an artivist whose portfolio speaks of the importance of human rights in times of need.
Born in Montevideo, Uruguay into a Jewish home in 1988, Benderski started his formal training by studying graphic design at ORT University where he obtained a BA. Prior to going freelance, he worked for five years in design studios where he discovered his enthusiasm for editorial and brand design -his visual identity of Campeón del Siglo FIFA Stadium for Club Atlético Peñarol is one of the projects he highlights.
Yet it is not just his talent but his agenda that makes Benderski a creative to follow.
"Recently, I started to focus on the social aspect of graphic design and as a result, the Social Poster Exhibition is part of The Uruguayan Plan for Human Rights Education and it was declared of Educational Interest by the Uruguayan Ministry of Education and Culture" he notes of his latest exhibition.
From New York through Warsaw, Toronto, Ottawa and in four cities around Uruguay Benderski demonstrates how graphic design allows us to use it as a tool that promotes tolerance.
While the posters are been displayed in embassies and consulates around the world this man on a mission "analyzes the background of poster design and it's social function."
"The aim is to transmit to the participants an introduction to graphic design that allows them to use it as a tool to promote tolerance" he adds.
In case you interested in holding the exhibition get in touch with Benderski here.
Tags/ exhibition, posters, mirko ilic, gabriel benderski, tolerance, tolerance poster project