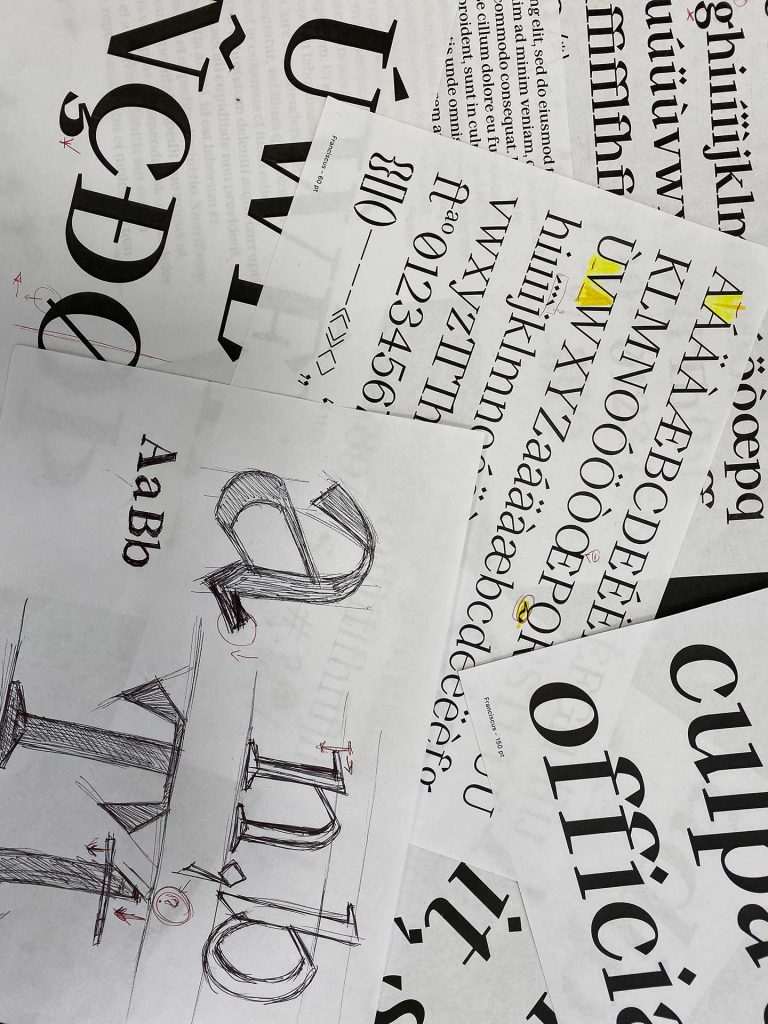 Franciscus: the first digital font of the Basilica of Saint Francis of Assisi has landed
The friars of the Sacred Convent of Assisi are preparing for the centenary of the San Francesco magazine and are doing so with the launch of a digital font to match the celebrations and the spirit of the Church.
Created ad hoc, by the friars of the Basilica of San Francesco and the designers of Studiogusto, Franciscus combines tradition and modernity in its angular features.
Franciscus aims to reflect the Franciscan identity, "capable of always renewing itself because the message of the Saint of Assisi is always current."
"Within all the letters there is a dualism between delicate curves and geometric edges, this quality allows the font to work very well in different contexts, adapting to headline dimensions but also to body texts" writes Studiogusto of its latest collaboration with the Custodia Generale, a religious organization that constitutes the monumental complex of the Sacred Convent and the Basilica of San Francesco in Assisi for the development of a variable font to match its history and the challenges on the digital era.
Studiogusto developed this brand new display serif typographic system for their magazine "Rivista San Francesco" and their new website, inspired by the history of the Church.
"Our first step before designing the new font was a deep historiographic research" note the type designers. "We delved into the amazing world of the Franciscan libraries inside the Cathedral, we analysed the bibliographic archives, including the Cantico delle Creature and the frescoes of the Cathedral, in order to pinpoint some of the distinctive traits of the gothic style of the time."
"We started from scratches made with pen and paper to define the raw version of a few letters, it helped us establishing a contact with the heritage of that handwriting tradition. When then we moved to the digital, we used Glyphs software to create the font."
"We have made various tests on readability and accuracy. The x-height is important for the font, and facilitates a simplified comprehension of the text even when presented in small dimensions" adds Studiogusto.
"This new font, Franciscus, will certainly mark a cultural turning point in digital" said Father Enzo Fortunato, director of the Press Room of Assisi.
Franciscus will be open source, downloadable and available for free for everyone.
Gusto IDS - better known as Studiogusto - is an international creative agency, always with a view on the fast evolution in the field of digital and new media channels.
In 2017 Studiogusto was elected as Digital Italian Agency of the Year.
Tags/ typeface, font, manuscripts, church, religion, studiogusto, assisi, digital font, franciscus