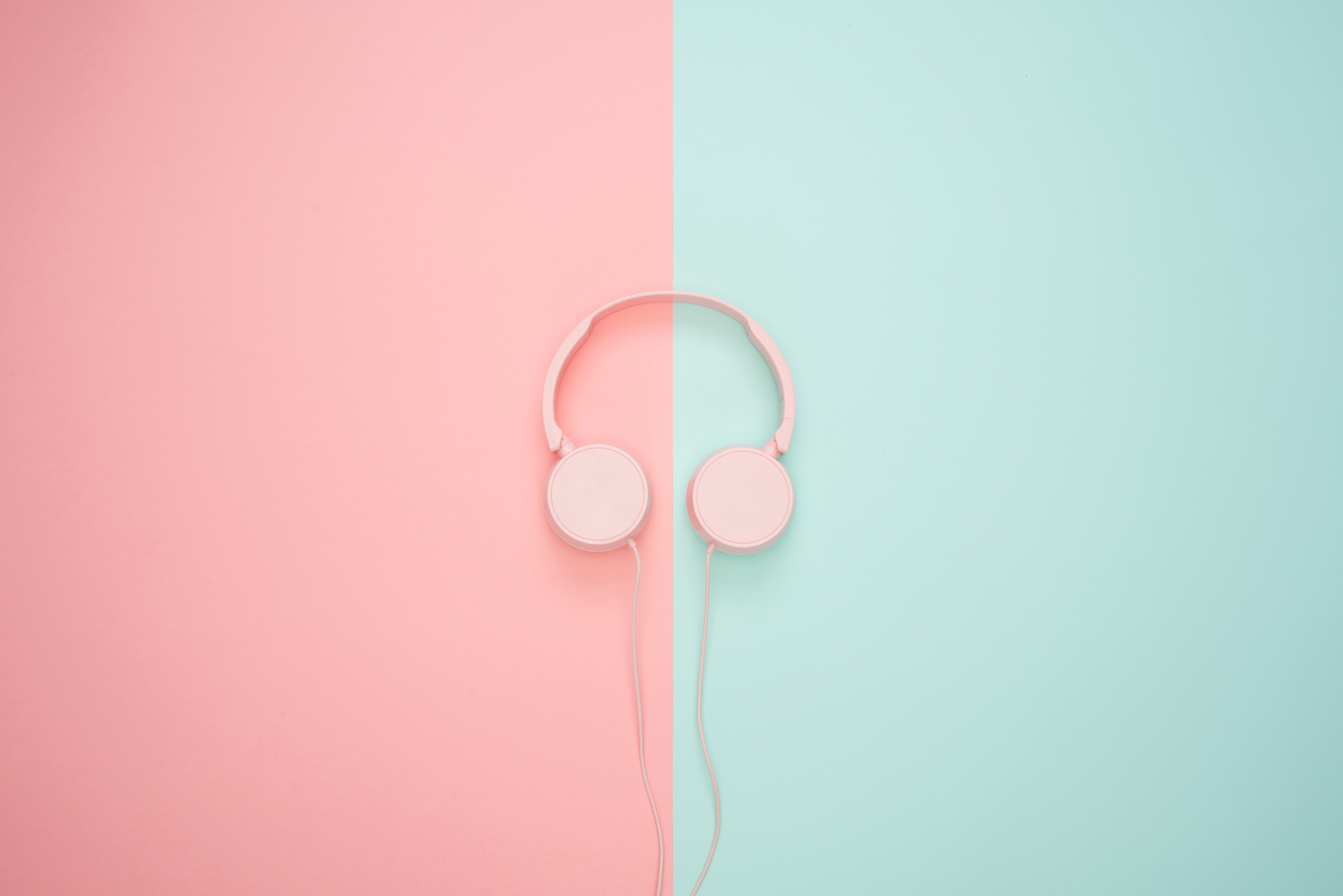 Listen up! The ten design podcasts to inspire
What a better way to soothe our creative spirit than a well-produced design-infused podcast?
Following are some of our all-time favorite podcast series, abundant with insights and knowledge on visual communication and beyond.
Clever
Clever Podcast Ep. 104: Graphic Designer & Artist Paula Scher https://t.co/IoZPs1JzR0 pic.twitter.com/sJzD0K6xsN

— Design Milk (@designmilk) January 7, 2020
A podcast about design and the visionaries that provide it, Clever features candid and revealing conversations between various visionaries and designer Amy Devers.
"Relating to the humans responsible for the objects and environments that shape our lives can result in a more meaningful connection to the world around us" notes Clever.
Overtime
????ANNOUNCEMENT: I'll be hosting the new Overtime podcast from @dribbble!

????Join me *every Wednesday* as I bring you design news & tips to create your best work!

????Subscribe on Apple podcasts and everywhere else!

????Starts 1/15!

→ https://t.co/yZD0fngXAw pic.twitter.com/w0JCS5ayXc

— Meg! Lewis! (@darngooood) January 9, 2020
Dribbble's weekly podcast, explores the most interesting design news and gives you the tips you need to create your best work.
"No need to scroll copious news sites and design Twitter—host Meg Lewis and friends are primed to inform, entertain, and inspire you each week" reads the intro of Overtime.
Every Wednesday a new episode is uploaded so this is a date.
Who the F did that?
Join SPD for our brand new podcast: Who The F Did That? Episode 1 with Eddie Leida, VP, Design Director, @BarneysNY and @nathaliekirsheh, Creative Director, @Allure_magazine, @glamourmag, and @SELFmagazine is now live. Listen here: https://t.co/y4UjnP4yXv pic.twitter.com/OteerfWU6y

— The Society of Publication Designers (@SPDtweets) September 23, 2019
"Every day, we encounter all types of captivating work from magazines and store displays to videos and social media and wonder with amazement who the f did that?" reads the introduction to a podcast produced by the Society of Publication Designers.
Featuring creative conversations about design, visual storytelling, and creative leadership this is a new podcast to follow.
Tune in Who the F did that? here.
The Logo Geek Podcast
In my latest podcast I interview hand lettering artist Ian Barnard to learn how he started out, self critique, using Instagram & more https://t.co/3Wnz9ySKUi #calligraphy #graphicdesign pic.twitter.com/OaYvclsVEV

— Logo Geek (@logogeek) February 10, 2020
Ideal for the logo-lovers and branding obsessed creatives out there, the Logo Geek podcast will nurture us with insights.
Presented by award winning logo design expert Ian Paget the podcast features interviews with graphic designers and entrepreneurs around the world "so you can learn from their experiences."
Topics include design tips, getting clients, how much to charge, coming up with ideas, choosing fonts, portfolio mistakes, branding, online marketing and more.
Tune in The Logo Geek Podcast here.
Design Matters
15 Quotes from 15 Years of Design Matters: https://t.co/GeimLa9H98 pic.twitter.com/noaQatXxej

— debbie millman (@debbiemillman) February 28, 2020
Founded and hosted by American writer, educator, artist, and designer Debbie Millman in 2005, Design Matters is considered "the first and longest running podcast about design."
Debbie Millman has interviewed over 250 guests including Amanda Palmer, Chris Ware, Malcolm Gladwell, Massimo Vignelli, Steven Heller, Marian Bantjes, Tina Roth Eisenberg, Alain de Botton, Alison Bechdel, and Stefan Sagmeister.
Design Matters won a Cooper Hewitt National Design Award in 2011 and was named one of iTunes Best Podcasts.
Design Matters features personable, in-depth conversational interviews with "industry-leading graphic designers, educators, authors, change agents and thinkers."
The show ends with the signature tagline, "And remember: We can talk about making a difference, we can make a difference, or we can do both."
99% Invisible
Design is everywhere in our lives, perhaps most importantly in the places where we've just stopped noticing. 99% Invisible is a weekly exploration of the process and power of design and architecture from award-winning producer Roman Mars.
The Observatory by Design Observer
Join @michaelbierut + me as we discuss design in the age of the coronavirus w @washingtonpost's @Harry_Stevens (https://t.co/NUHJNVsMur) & @Curbed's @awalkerinLA (https://t.co/cXUEGV66ws). First 100 RSVPs only! https://t.co/r5SthzhvtQ https://t.co/4JBbHbTLrL https://t.co/6lAjt8ywrq

— Jessica Helfand (@jessicahelfand) March 19, 2020
Pentagram's Michael Bierut and Jessica Helfand discuss, design, current events, and current enthusiasms.
Typeradio
A Micro FM broadcast, an MP3 internet radio stream and a podcast station if type is speech on paper, Typeradio is speech on type.
Co-founded by Liza Enebeis, creative director at Studio Dumbar (part of Dept), Donald Beekman and the type foundry Underware back in 2004 Typeradio has an archive of more than 500 interviews for download.
Scratching the Surface
"I think that we should start to stretch our limits. We can integrate ourselves into so many different design professions and I find that to be impressive. Then we can start to be more critical." —Eddie Opara https://t.co/4IRkjbjzo3 pic.twitter.com/UyCfzr7t57

— Scratching The Surface (@surfacepodcast) September 30, 2019
Hosted by designer, writer, educator, and podcaster Jarrett Fuller Scratching the Surface is all about the intersection of design criticism and practice.
Fuller has interviewed the top designers, critics, and thinkers working today including Rudy Vanderlans, Peter Mendelsund, Alexandra Lange, Paul Goldberger, Steven Heller, Jessica Helfand, and Ellen Lupton.
Tune in Scratching the Surface here.
The Futur
Chris Do, host of YouTube channel "The Process" talks about branding, design, business and user experience design in this ultra-successful and insightful podcast.