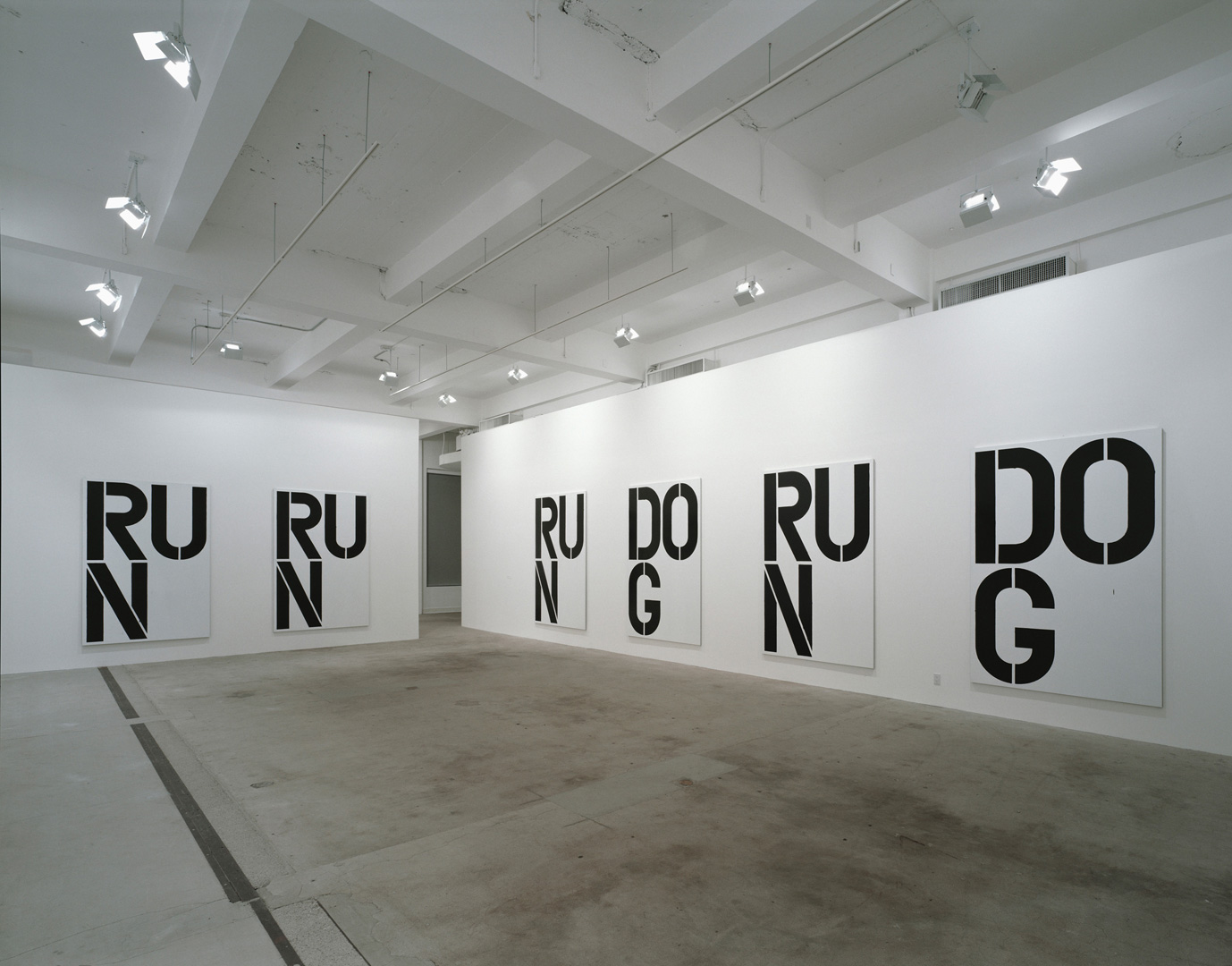 Christopher Wool & his typographic brilliance kicks off The Broad's 5th anniversary celebrations
With a massive series of exhibitions, installations and events throughout 2020 to celebrate its fifth anniversary The Broad is about to unveil its precious world-renowned collection of postwar and contemporary art built over 50 years by the museum's founders, Eli and Edythe Broad.
Ten Broad collection artists will be highlighted through free exhibitions and in-depth installations, including John Baldessari, Jean-Michel Basquiat, Mike Kelley, Barbara Kruger, Roy Lichtenstein, Takashi Murakami, Ed Ruscha, Kara Walker, Andy Warhol and Christopher Wool.
The free exhibitions include Desire, Knowledge, and Hope (with Smog), an exhibition opening April 4 featuring iconic Los Angeles artists Baldessari, Kelley, Kruger and Ruscha, and an anniversary exhibition opening on September 26 highlighting new acquisitions and artists in the collection.
Kicking off its celebrations last month, on February 8, an in-depth presentation of 17 works by Christopher Wool -13 of which are on view for the first time at The Broad.
A major figure in the New York art scene of the 1980s, Christopher Wool is known for his paintings of words, where he places black stenciled letters on white canvases.
Wool's work uses the visual impact of words as paintings to create tones and effects that are difficult to achieve through language or paint alone.
Works on view by the artist span from 1985 to 2015, including iconic works that use text, roller paintings and recent works using digital manipulation, including Untitled (1991), a work that reproduces a quote from Situationist writer Raoul Vaneigem, which Wool found in Lipstick Traces, a book by rock music critic Greil Marcus, his pivotal work I Smell a Rat (1994) and Untitled (2015), a recent painting in which Wool uses digital methods.
Born in 1955 in Boston, Wool grew up in Chicago. In 1973, he moved to New York City and enrolled in Studio School studies with Jack Tworkov and Harry Krame.
"Christopher Wool's work emerged in the 1980s when neo-expressionist painting had achieved ascendancy not only in New York but also in Germany and Italy" notes the artist's bio.
"In reaction to this climate, Wool, along with painters like Peter Halley and Philip Taaffe, reinvented abstract painting by addressing historical arguments against painterly expression as a valid art form. Specifically, Wool brought the lineage of conceptual and minimalist art to bear on abstract painting, not conceding the end of painting to theoretical debate but instead imagining a painting fully aware of its own criticism.
In the late 1980s, Wool began incorporating text into his work, inspired by graffiti on a local truck that displayed 'sex' and 'luv.'
The paintings that followed are perhaps Wool's most recognizable images, employing large passages of text from cultural idioms or song lyrics from popular culture.
Untitled, 1990, features the words 'Run Dog Run' printed across a series of nine aluminum panels. The words are repeated in a staccato fashion, clipped in half by line breaks imposed by Wool.
The repetition of words, use of unconventional spacing, and intentionally clumsy rhythms give the sense that communication is broken or disabled."
The annual celebrations of art through The Broad's collection include "deep dives into the work of icons of American postwar art and 1960s pop, key artists of the 1980s New York and Los Angeles art scenes, and works by important figures of the 1990s to the present day."
On April 4, The Broad will open the free exhibition in its first floor galleries, Desire, Knowledge, and Hope (with Smog), which will showcase 81 artworks of Los Angeles ground breaking artists Baldessari, Kelley, Kruger and Ruscha with more to follow.
The Broad opened to the public on September 20, 2015, a dramatic expansion of Eli and Edythe Broad's long-held vision of making contemporary art accessible to the widest possible audience.
True to this vision, the museum attracted more than 917,000 visitors in 2019—its highest calendar-year attendance ever, and the second straight year in which The Broad saw a 12% increase in visitors.
In addition, the museum continues to attract a young audience reflecting the diversity of Los Angeles: 70% self-identify as non-white and two-thirds are under the age of 35.
"The Broad's first five years were built on the five decades that the museum's founders, Eli and Edythe Broad, committed to supporting contemporary artists and assembling a remarkable collection of their works. As we mark The Broad's fifth anniversary, we celebrate our founders' vision and their dedication to the entire careers of many of the artists whose works are held in most depth in the collection. This group of extraordinary monograph installations is more ambitious than we have ever featured before" notes the museum's founding director Joanne Heyler.
"Edye and I are so proud of what The Broad has accomplished in its first five years, which is far beyond all goals we set when we established the museum. The Broad has become one of Los Angeles' most welcoming and distinctive cultural institutions, and we look forward to continuing our adopted hometown's growing legacy as one of the great art capitals of the world" says The Broad's co-founder, Eli Broad.
Throughout the anniversary year, the museum's first and third floor galleries are showcasing its collection, which encompasses approximately 2,000 artworks reflecting many "of the forces and ideas that have shaped art since the mid-twentieth century."
Keep informed and join the festivities here.
Tags/ ed ruscha, barbara kruger, typographic art, celebration, christopher wool, the broad