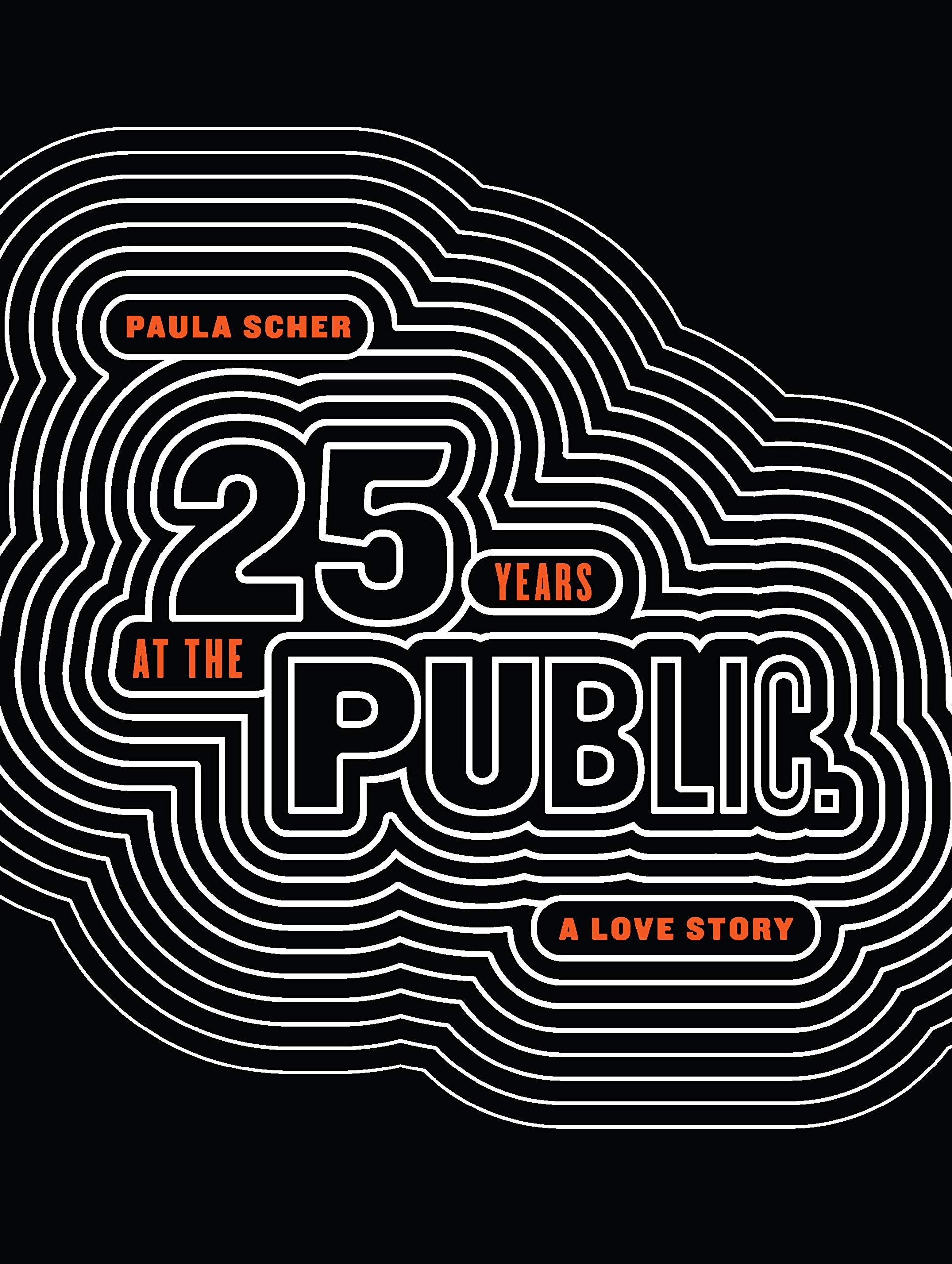 World Book Day: 27 must-read books on typography and graphic design to own
From Paula Scher to Steven Heller and Toshi Omagari, Typeroom curates an ideal list of books to celebrate this World Book Day 2020, the first and hopefully the last under a lockdown.
Celebrate the wisdom and knowledge and own each and every one of the following publications and do thank us later.
A New Program for Graphic Design by David Reinfurt
Literally a toolkit for visual literacy nowadays, "A New Program for Graphic Design" is the first communication-design textbook expressly of and for the 21st century. Three courses -Typography, Gestalt and Interface-provide the foundation of this book. Through a series of in-depth historical case studies (from Benjamin Franklin to the Macintosh computer) and assignments that progressively build in complexity, "A New Program for Graphic Design" aims to serve as a practical guide both for designers and for undergraduate students coming from a range of other disciplines.
Publisher: Inventory Press
Buy your copy here
Graphic Design Rules: 365 Essential DOS and Don'ts by John Foster, Tony Seddon, Peter Dawson & Sean Adams
DON'T use comic sans (except ironically!) but DO worship the classic typefaces like Helvetica and Garamond. "Graphic Design Rules" is a handy guide for professional graphic designers, students, and laymen who incorporate graphic design into their job or small business. Packed with practical advice, this spirited collection of design dos and don'ts takes readers through 365 rules like knowing when to use a modular grid-and when to throw the grid out the window.
Publisher: Princeton Architectural Press
Buy your copy here
How to Think Like a Great Graphic Designer by Debbie Millman
Debbie Millman invites us to rake a peek inside the heads of some of the world's greatest living graphic designers. How do they think, how do they connect to others, what special skills do they have? In honest and revealing interviews, nineteen designers, including Stefan Sagmeister, Michael Beirut, David Carson, and Milton Glaser, share their approaches, processes, opinions, and thoughts about their work with noted brand designer Debbie Millman aka the internet radio talk host of Design Matters,
Publisher: Allworth Press
Buy your copy here
The Enduring Legacy of Weimar: Graphic Design & New Typography 1919-1933 by Alston Purvis
A vibrant book that tells the history of the Modernist design movement and how it completely revolutionized graphic design "The Enduring Legacy of Weimar: Graphic Design & New Typography 1919-1933" is a striking book that focuses on the pivotal years of 1919-1933 to show how fifty artists redefined the field and helped create modern graphic design. Art historian and graphic artist Alston Purvis provides a concise and engaging overview of the dawn of modern graphic design and the artistic possibilities that were laid bare in a seismically shifting Europe. In the book Purvis explores how a variety of burgeoning and established movements contributed to the innovations of graphic design such as the German Dadaists, the Bauhaus School, and the European avant-garde artists Featuring the designs of 50 pioneering artists, such as Walter Gropius, Paul Klee, and El Lissitzky, this book shows how their work in color, typography, and composition broke conventions and set new standards in a seminal period of graphic design.
Publisher: Prestel Publishing
Buy your copy here
Josef Müller-Brockmann Suttl: Pioneer of Swiss Graphic Design by Josef Müller-Brockmann
This illustrated essay traces the history of one of the leading exponents of Swiss Graphic Design in the 1950s and 1960s. Josef Müller-Brockmann's posters have become world famous for their ability to convey information withgreat visual tension, a sense of drama, and an extreme economy of means.
Publisher: Lars Muller Publishers
Buy your copy here
Alliance Graphique Internationale: Graphic Design Since 1950 by Ben Bos & Elly Bos
The members of AGI have written a significant part of the history of graphic design since the mid-twentieth century. This book tells the story of their accomplishments through a series of richly illustrated biographies, plus essays by prominent AGI members on past and present developments in visual communication. The designers featured here include Alan Fletcher, Saul Bass, Paul Rand, Roman Cieslewicz, Ivan Chermayeff, Tom Geismar, Seymour Chwast, April Greiman, Yusaku Kamakura, Milton Glaser, Adrian Frutiger, Tibor Kalman, and hundreds more.
Publisher: Thames & Hudson
Buy your copy here
Paula Scher: Twenty-Five Years at the Public, a Love Story by Paula Scher
A larger-than-life figure in the design community with a client list to match, Paula Scher turned her first major project as a partner at Pentagram into a formative twenty-five-year relationship with the Public Theater in New York. This behind-the-scenes account of the relationship between Scher and "the Public," as it's affectionately known, chronicles over two decades of brand and identity development and an evolving creative process in a unique "autobiography of graphic design."
Publisher: Princeton Architectural Press
Buy your copy here
Graphic: 500 Designs That Matter by Phaidon Editors
Featuring five hundred of the most iconic graphic designs of all time, from the beginnings of mechanical reproduction to the present this this fascinating compendium of visual communication is derived from the acclaimed Phaidon Archive of Graphic Design. The book celebrates the long, rich history of graphic design, from the first sample of movable type and the Nuremberg Chronicle of the fifteenth century to the cutting-edge magazines, posters, and ephemera of today. The postcard-size, 700-page book spans 600 years, and is essentially a time machine of inspiration for design and typography nerds alike.
Publisher: Phaidon Press
Buy your copy here
Iron Fists: Branding the 20th-Century Totalitarian State by Steven Heller
An illustrated history of propaganda art and design from Nazi Germany, Fascist Italy, the USSR, and Communist Chinathis book, authored by Steven Heller, seems as relevant as ever and is a thought-provoking publication for anyone into aesthetics. For good and bad.
Publisher: Phaidon Press
Buy your copy here
Guidelines and Standards for the Visual Design: The Games of the XX Olympiad Munich 1972 by Otl Aicher
Almost a quarter of a century after the end of National Socialism in Germany, Otl Aicher was commissioned to design the "cheerful" Olympic Games in Munich 1972. He systematically and scientifically approached this task and liberated visual communication from national pathos by reducing it to the essential in the Bauhaus sense: the use. The manual, completed in 1967, contains a flexible system of colors, forms, and fonts on twenty-two fold-out sheets that enabled Aicher's team and partners to "play freely" and saved "unnecessary preparatory work and time-consuming detailed decisions." The outcome of more than 100 areas of design allowed him to create a wide-ranging identity-forming effect, while also setting new standards in corporate design. This book is a reprint of the original German edition with a booklet added with all texts in English. Otl Aicher (1922-1991) was an internationally acclaimed graphic designer and educator, renowned for his corporate identity work, visual communication systems, and typography. With concise corporate designs for commercial enterprises such as the Deutsche Lufthansa and as co-founder and rector of the Hochschule für Gestaltung Ulm -an experimental design school in the spirit of the Bauhaus- he achieved a high reputation worldwide.
Publisher: Niggli
Buy your copy here
Recognise Me: Branding by Ken Cato
This richly illustrated and informative book is more than a book about brands. Ken Cato reviews the learnings across 45 years of building, extending and conceiving brands from around the world. With first-hand experience in working cross-culturally in more than 100 countries, the author's insights, strategy and design thinking that drives brand identity goes to the heart of common and unique issues confronting both small and large organizations. Using real-life case studies from Cato Brand Partners, this highly anticipated volume offers approaches, solutions and ways in which corporations are trying to answer the common question 'Recognise Me?'. This contemporary look at some of the key drivers behind a company's success is a must-have for any business, be it start-up or well-established firm.
Publisher: Images Publishing Group
Buy your copy here
The Work of 75b: Arab Spring and Aaron Winter by Pieter Vos & Rens Muis
Founded by Robert Beckand, Rens Muis and Pieter Vos in 1997, the Rotterdam-based graphic design studio 75B has designed everything from Nike posters and museum logos to books, magazines, flyers, cards, exhibitions and full-scale architectural interventions. Initially famed for their design work in European youth and music culture, the studio also spans the world of design and art, having exhibited artwork internationally (in 2006 they were artists in residence at the Art Center College of Design in Pasadena). In 2009 Beckand left the studio and Muis and Vos continued working together, developing a style that has been described as "conceptual, simple, no-nonsense, ironical and tongue-in-cheek." Omitting the competition- winning house style designs and logos, The Work of 75B highlights the firm's more experimental projects--works that may not have direct applications or clients.
Publisher: Nai010 Publishers
Buy your copy here
Designwajskol by Jonathan Wajskol & Maurizio Morgantini
Designwajskol is literally an extensive range of projects created by the firm of the Italian-born designer Jonathan Wajskol over the last twenty-five years. The result is a visually driven experience that emphasizes a consistent design approach across all categories of design. The work ranges from editorial design to identities, way-finding, product design, interactive design and info graphics. The book highlights 50 projects and spans three continents: North America, Europe, and Asia. A collection of essays by notable design historians, educators and theorists, among them design-legend Massimo Vignelli, situates the work of designwajskol within the modernist tradition.
Publisher: Oscar Riera Ojeda Publishers
Buy your copy here
Arcade Game Typography: The Art of Pixel Type by Toshi Omagari
Arcade Game Typography presents readers with a fascinating new world of typography: the pixel typeface. Video game designers of the '70s, '80s, and '90s faced color and resolution limitations that stimulated incredible creativity. With each letter having to exist in a small pixel grid, artists began to use clever techniques to create elegant character sets within a tiny canvas. This book presents typefaces on a dynamic and decorative grid, taking reference from high-end type specimens while adding a suitably playful twist. Arcade Game Typography recreates that visual aesthetic, fizzing with life and color. Featuring pixel typefaces carefully selected from the first decades of arcade video games, Arcade Game Typography presents a completist survey of a previously undocumented outsider typography movement, accompanied by insightful commentary from author Toshi Omagari, a Monotype typeface designer himself. Gathering an eclectic range of typography, from hit games such as Super Sprint, Marble Madness, and Space Harrier to countless lesser-known gems, Arcade Game Typography is a vivid nostalgia trip for gamers, designers, and illustrators alike.
Publisher: Thames & Hudson
Buy your copy here
100 Ideas That Changed Graphic Design by Steven Heller & Veronique Vienne
This accessible book demonstrates how ideas influenced and defined graphic design. Lavishly illustrated, it is both a great source of inspiration and a provocative record of some of the best examples of graphic design from the last hundred years. The entries, arranged broadly in chronological order, range from technical (overprinting, rub-on designs, split fountain); to stylistic (swashes on caps, loud typography, and white space); to objects (dust jackets, design handbooks); and methods (paper cut-outs, pixelation).
Publisher: Laurence King
Buy your copy here
Mid-Century Modern Graphic Design by Theo Inglis
Encompassing everything from record covers and posters to typography and advertisements, Mid-Century Graphic Design is a stylish guide to the hugely popular graphic style. With their eye-popping palettes, experimental type, and images buzzing with kinetic energy, mid-century graphic design remains innovative and beloved. Packed with hundreds of color illustrations, this stunning volume features work from a wide selection of international and influential artists: Charles and Ray Eames, Paul Rand, Alvin Lustig, Elaine Lustig, Alexey Brodovitch, Jim Flora, Herb Lubalin, Olle Eksell, Miroslav Sasek, and more. Drawn from advertising, magazine and record covers, textiles, travel posters, and children's books, the selections show the development of the design style globally. Classic Saul Bass film posters and Lucienne Day textile prints stand alongside lesser-known gems, making this an essential collection for fans of the era.
Publisher: Batsford
Buy your copy here
H.F. Henderson: Understanding Molecular Typography by Woody Leslie
"Understanding Molecular Typography," an artist's book by Woody Leslie, introduces readers to the lost science of molecular typography, the study of the chemical and physical underpinnings of letters. According to molecular typography, all characters are formed from seven basic atomic building blocks: typtoms. These typtoms come together in various combinations to form letters, numbers and punctuation. Typtoms are not just theoretical tools for exploring the anatomy of type, but actual particles. Leslie brings readers a reprint of the seminal 1992 textbook, Understanding Molecular Typography. Part primer, part field guide, the book makes the science of molecular typography accessible to readers. It lays out the basic principles of the field, followed by detailed diagrams of the molecular formation of type. A conclusion sums up the field to date, and a comprehensive bibliography provides valuable reference for the reader looking to learn more.
Publisher: Ugly Duckling Presse
Buy your copy here
On the Road to Variable: The Flexible Future of Typography by Victionary
On the 16th of September 2016, Adobe, Google, Apple, and Microsoft announced a new update to the Open-Type specification that allowed for fonts to be variable. Through this update, designers would have the freedom and flexibility to use a wide variety of styles, ranging in extremes to include everything in between. Although the technology has yet to be fully implemented, variable typography is already becoming an unstoppable force in contemporary graphic design. "On the Road to Variable" explores an eclectic and exciting collection of work that experiments with the modification of existing typefaces as well as the creation of new ones for a fascinating glimpse into the future of type.
Publisher: Victionary
Buy your copy here
Moholy-Nagy and the New Typography: A-Z by Petra Eisele, Isabel Naegele & Michael Lailach
Featuring recently discovered, previously unpublished materials from the archives of the Kunstbibliothek in Berlin by Bauhaus professor and renowned avant-garde artist László Moholy-Nagy the book includes work by Moholy-Nagy, Guillaume Apollinaire, F.T. Marinetti, Theo van Doesburg, Herbert Bayer, Walter Dexel, and El Lissitzky. The 1920s in Germany witnessed a revolution in visual communication, typography, and graphic design that still influences us today. In 1929, Hungarian avant-garde artist and Bauhaus professor László Moholy-Nagy was invited to design a room dedicated to the future of typography at the Martin-Gropius Bau in Berlin as part of a larger exhibition called New Typography ("Neue Typographie"). The exhibition was organized by the Ring of New Advertising Designers ("ring neue werbegestalter"), a group started by Kurt Schwitters in 1927 which consisted of 12 avant-garde designers and artists who explored a common vision of modernity in advertising and graphic design. In five years, the Ring put on over 20 shows in Germany, and invited guest artists to exhibit with them. Moholy-Nagy's room in the New Typography show was called "Where is Typography Headed?". He created 78 freestanding panels with work by himself, other artists, and contemporary printed matter, which addressed the current trends and future direction of typography. The panels are reproduced together in this book for the first time, along with an Abcdarium of terms and concepts by a roster of noted typography and design historians.
Publisher: Kettler Verlag
Buy your copy here
ABCD of Typography by David Rault
For the first time, the history of typography is told in comic strip form Typography confronts us everywhere: in books and newspapers, on road signs, in product packaging, and on political leaflets. It is ubiquitous to the point of mundanity. But while the typeface might be secondary to the message, it remains crucial to the way we respond. Fonts spark emotions; they evoke eras and ideologies. Some, like Edward Johnson's for the London Underground, have become iconic. Others, like Comic Sans, are loathed. Each one has its own place in history. The ABCD of Typography traces 3,500 years of type from Sumerian pictographs through Roman calligraphy to Gutenberg, the Bauhaus, and beyond. Brimming with insight and anecdote, this witty and well-informed graphic guide explores the historical, technological, and cultural shifts that have defined the look of the words we read.
Publisher: Selfmadehero
Buy your copy here
Typeset in the Future: Typography and Design in Science Fiction Movies by Dave Addey
In "Typeset in the Future," blogger and designer Dave Addey invites sci-fi movie fans on a journey through seven genre-defining classics, discovering how they create compelling visions of the future through typography and design. The book delves deep into 2001: A Space Odyssey, Star Trek: The Motion Picture, Alien, Blade Runner, Total Recall, WALL-E, and Moon, studying the design tricks and inspirations that make each film transcend mere celluloid and become a believable reality. These studies are illustrated by film stills, concept art, type specimens, and ephemera, plus original interviews with Mike Okuda (Star Trek), Paul Verhoeven (Total Recall), and Ralph Eggleston and Craig Foster (Pixar).
Publisher: Harry N. Abrams
Buy your copy here
Karl Gerstner: Designing Programmes: Programme as Typeface, Typography, Picture, Method by Karl Gerstner
Swiss designer and artist Karl Gerstner (1930-2017) had a significant influence on typography and the history and development of postwar graphic design. "Designing Programmes" is one of his most important and influential works. It was first published in 1964, and reissued in a new design by Lars Müller Publishers in 2007; both editions are now rare (the first almost completely unavailable). Now, Lars Müller reissues the book with its original design. Here, across four essays, Gerstner provides a basic introduction to his design methodology and suggests a model for design in the early days of the computer era. Gerstner's innovation was to propose a rule set or system defined by the designer that would determine all aesthetic decisions for a given product: for example, a logo might also function as a layout grid system or inspire a font. Today the book is especially topical in the context of current developments in computational design. With many examples from the worlds of graphic and product design, music, architecture and art, Designing Programmes inspires the reader to seize on the material, develop it further, and integrate it into his or her own work.
Publisher: Lars Muller Publishers
Buy your copy here
Typography Today by Helmut Schmid
There are typographic works that outlive the times in which they were created. Some of these works have been brought together to form this book. "typography today" celebrates 20th century typography with contributions by John Cage, Wim Crouwel, Franco Grignani, Helmut Schmid, Kohei Sugiura and Wolfgang Weingart. The book also includes the essay "Typography as Communication and Form" by Emil Ruder. "typography today" was published in 1980 as a special edition of Idea magazine, and republished as a book in 1981. Though out of print for many years, international demand resulted in a largely expanded and revised edition in 2003. Since then, it has been reprinted several times, each with small improvements. In the 2nd edition of 2007, efforts have been made to create a volume worthy of the task of handing down 20th century modern typography to the 21st century.
Publisher: Seibundo Shinkosha
Buy your copy here
Jan Tschichold and the New Typography: Graphic Design Between the World Wars by Paul Stirton
In this volume Paul Stirton, associate professor of modern European design history at Bard Graduate Center in New York City and the editor-in-chief of West 86th: A Journal of Decorative Arts, Design History, and Material Culture, explores illustrations, correspondence, and objects by artist-designers that were part of Tschichold's private collection as a means to gain a new understanding of the legendary graphic designer.
Publisher: Yale University Press
Buy your copy here
Giambattista Bodoni. Manual of Typography by Stephan Füssel
Official printer for the Duke of Parma, Giambattista Bodoni (1740-1813) declared that well-designed type derived its beauty from four principles: uniformity of design, sharpness and neatness, good taste, and charm. In his Manuale tipografico, published posthumously in 1818, he distilled these principles into a comprehensive catalog of type and set the standard for printing the alphabet thereafter. TASCHEN's meticulous reprint of Bodoni's masterwork celebrates what was an unprecedented degree of technical refinement and visual elegance, as well as exploring the origins of the much-loved Bodoni typeface, still frequently deployed in both print and digital media. Like the original, the book features 142 sets of roman and italic typefaces, a wide selection of borders, ornaments, symbols, and flowers, as well as Greek, Hebrew, Russian, Arabic, Phoenician, Armenian, Coptic, and Tibetan alphabets.
Publisher: Taschen
Buy your copy here
Alan Kitching's A-Z of Letterpress: Founts from the Typography Workshop by Alan Kitching
A must for letterpress enthusiasts and graphic designers, this is a covetable showcase of Alan Kitching's font collection. Each page has been carefully created by Alan Kitching in collaboration with Angus Hyland, making this book a work of art in its own right. Presented as an A to Z, each letter is interspersed with complete alphabets giving the reader access to a large range of fonts to reference in their own work.
Publisher: Laurence King
Buy your copy here
Optimum Type: Custom Typography Design and Application by Wang Shaoqiang
When we read, our brain is decoding a series of abstract symbols and synthesizing the results into complex ideas. Really, then, we see before we read. We recognize the character of a word before we ascertain its meaning. A tailor-made creative type takes advantage of this effect to visualize a specific brand, deliver its image and message and make it stand out among the crowd. To create an optimum type, a designer must understand the brand's philosophy, communicate with the client, feel with his empathy, and achieve a perfect solution with his professional skills. This publication features over a hundred custom types created by designers and agencies within diverse cultural contexts. Readers of this book will learn lessons from these creatives' work processes and be inspired to design types that satisfy their clients and wow their viewers.
Publisher: Hoaki
Buy your copy here
Tags/ typography, type design, typefaces, book, steven heller, publication, karl gerstner, paula scher, jan tschichold, pixel, arcade