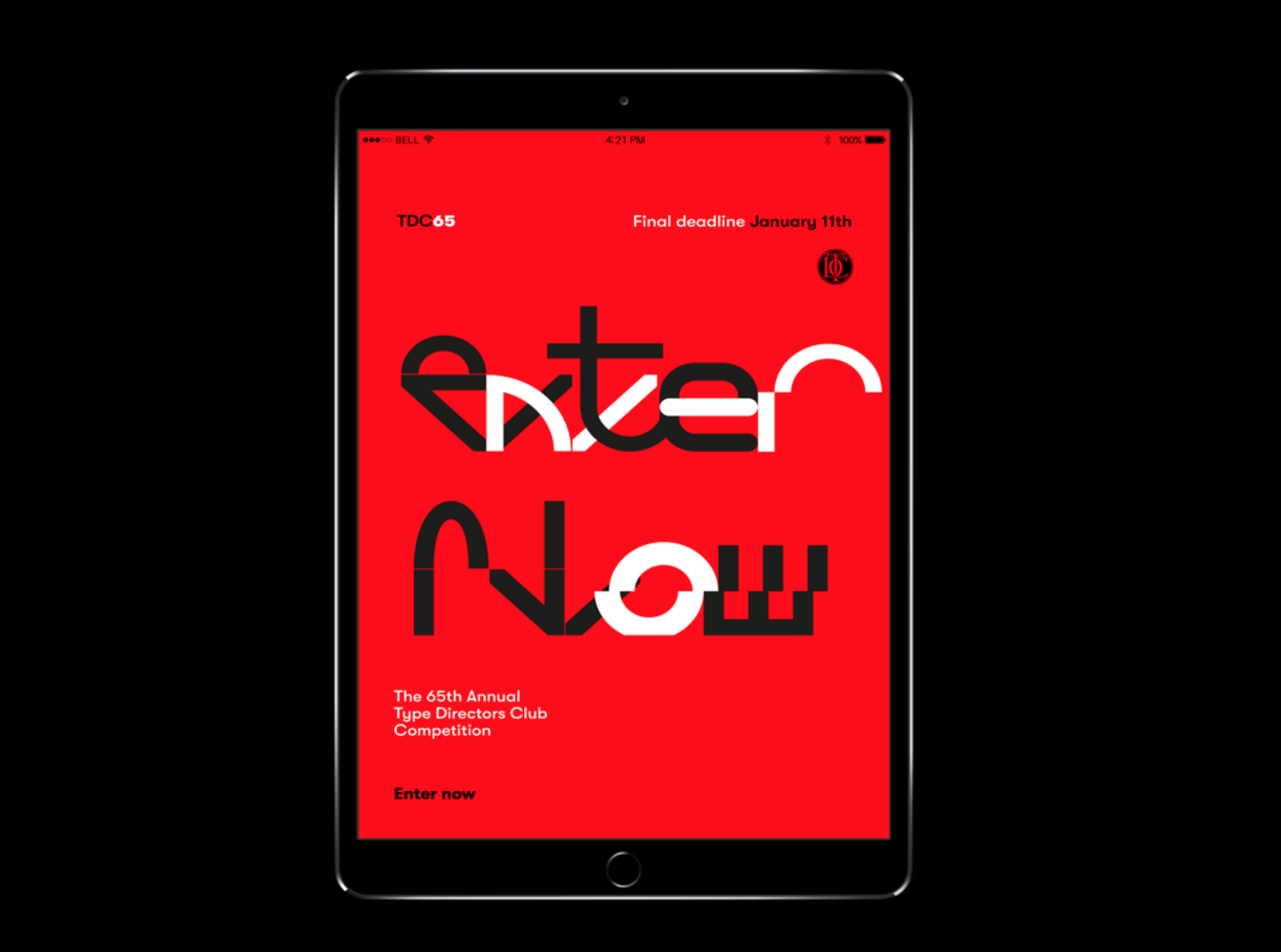 BOND for TDC65: the visual identity of TDC's most successful competition to date
Each year the Type Directors Club assembles a team of esteemed judges and designers who participate in its annual international design competition that celebrates the World's Best Typography.
For this year's event, TDC tasked BOND, a collective of designers with offices in Helsinki, London, Dubai, and Tallinn with creating a visual language for the 65th annual TDC competition campaign.
"One of the main ideas was to bring together an international cast of designers and typographers from around the world" explains BOND.
"The visual language for 65th competition was inspired by typeface specimens material that is sent out to design agency by type foundries. The typefaces were selected from a various of different type foundries from all over the world" notes of an identity that wants to celebrate TDC's rich history and its core design elements.
"For a global competition, it only felt right to bring together an international cast of collaborators from around the world" explains the team to TDC.
"It was exciting to engage with the different type foundries — new, established, and experimental — that challenge our idea of letterforms, language, and legibility. From the parametric designs of MuirMcNeil (UK) that breaks with the past to the ever-inventive collective of ABC Dinamo (Switzerland) and the way Daria Petrova's (Russia) Zangezi font pushes traditions to their idiosyncratic limits."
BOND launched a "progressive yet identifiable social media campaign" for TDC 65.
"In the gradually progressing campaign, we explored and pushed the design language whilst retained enough visual codes to make the campaign identifiable. The campaign drops started out with the core campaign visual language."
"As the campaign progressed, the choice of typeface and design became more abstract and expressive, while still recognisable as TDC. There was a big push to embrace social media and motion graphics for the 65th TDC competition. It was the most successful TDC competition to date with the most entries" adds BOND.
Explore more here.
Tags/ typography, typefaces, visual identity, branding, type foundry, competition, type directors club, bond