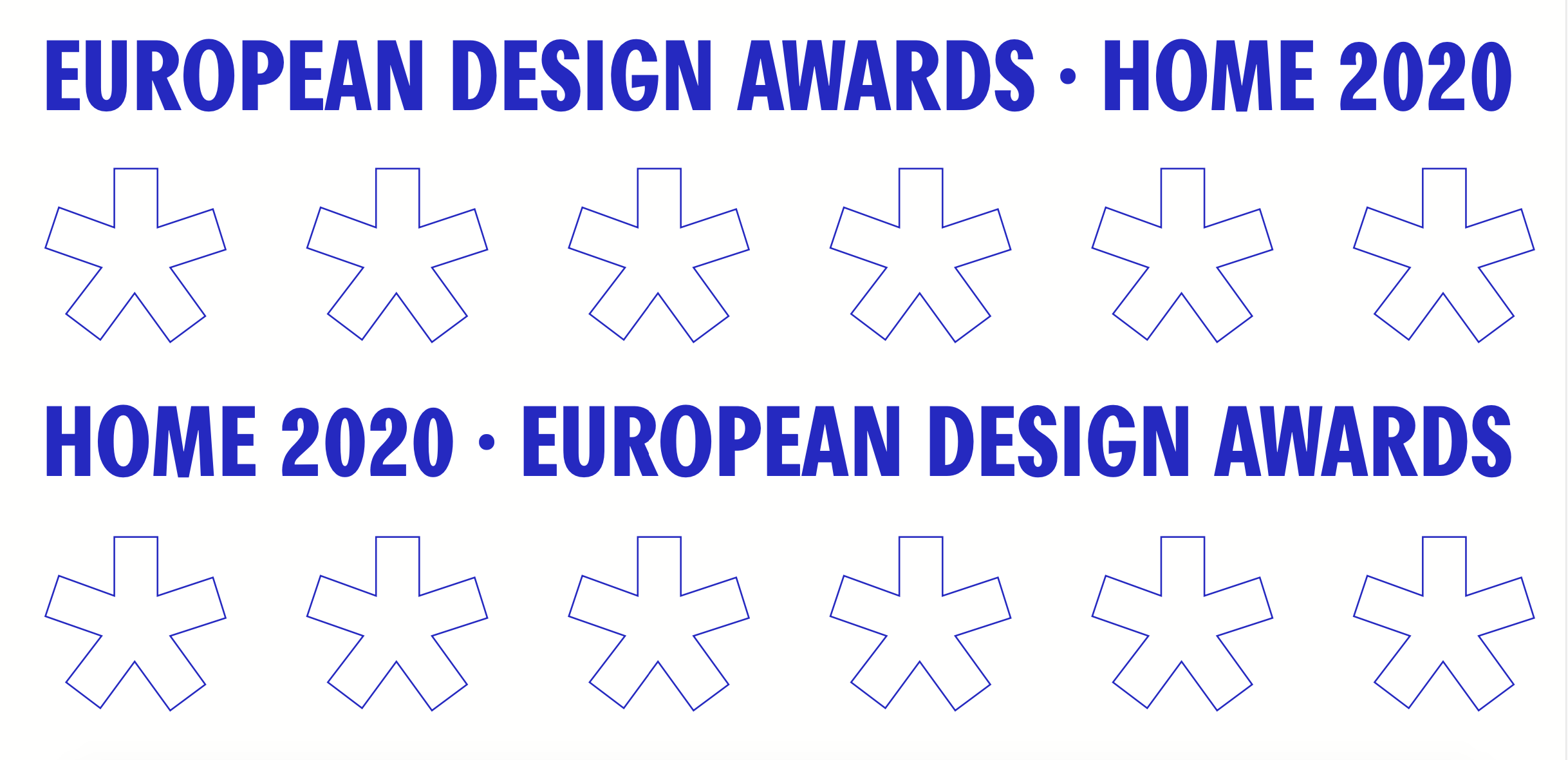 European Design Awards 2020: the winners, the numbers and Greece
This year's European Design Awards ceremony was in full digital mode as the lockdown due to the coronavirus outbreak that is shaking up the entire world put the live ceremony on hold.
The announcement of the results took place last week from people's homes and offices through a "home-made" event, broadcasted live on YouTube.
During this gathering jury members and press representatives as well as representatives from various European Designers Associations dropped by to read out the jury's deliberations.
The Grand Awards winners of the year is Norway's ANTI, named the 2020 European Design Agency of the year, Tumpić/Prenc, the Croatian studio is awarded the ED-Awards Best of Show trophy for the wayfinding system it developed for "Pula - Pola City Pools" and the ED-Awards Jury Prize is awarded to "Helping Hands – A guide to sign language for nursing and medicine" designed by German-based Lucra Designstudio.
Breaking down this year's EDA2020 in numbers provides some inghtful information for the state of the design communiy and our industry in Europe.
More than 1500 participants coming from 35 different European countries submitted their work this year.
The awarded work came from 26 different countries.
With 44 competition categories "aligned," the ED-Awards juries (consisting of editors, publishers, academics, and bloggers) handed out 34 gold, 62 silver, and 62 bronze prizes.
This year, the Netherlands managed to retain the top spot in the country listings with 5 golds, 9 silvers and 9 bronze awards.
Norway was a strong contender but ended up in second place with 4 gold, 10 silver, and 14 bronze prizes, while Greece was a surprise at the third place with 3 gold, 7 silver, and 5 bronze prizes with Beetroot Design Group winning four trophies in total. Parachute type foundry -the design studio that keeps Typeroom's digital presence alive and kicking-, Bob Studio and G Design Studio are also big winners with two trophies each.
Following is the full list of the Greek design studios which keep on providing projects of excellency, despite the country's harsh times for the creative industry.
Gold 2020
Digital, Promotional site: Antonis Kounellas by Kommigraphics Design Studio
Miscellaneous, Printed miscellaneous: Jam Pedals by Beetroot Design Group
Digital, Motion graphics: Sky Premium Life by Beetroot Design Group
Silver 2020
Publication, magazine: Archisearch, The Paper Edition by Post–Spectacular Office
Illustration, corporate illustration: At Heroic Rhythms by G Design Studio
Packaging, packaging miscellaneous: Brain On Fire Matchboxes by Sputnik Design Team - Linakis Digital
Packaging, food & beverage packaging: Kudu Coffee by Bob Studio
Internal production, self-initiated projects: Marlet AntiManifesto, a typographic XXL compendium by Parachute
Packaging, alcoholic drink packaging: Warehouse Ten by G Design Studio
Illustration, corporate illustration: Yiayia And Friends by Beetroot Design Group
Bronze 2020
Packaging, health & beauty packaging: Aenaon by Bob Studio
Promotion, brochure: Parachute® Type Elections 2019 by Chris Trivizas
Miscellaneous, original typeface - display: PF Marlet by Parachute
Miscellaneous, student project: Vlemmata (gazes) by Kimon Ladonikolas
Packaging, food & beverage packaging: Yiayia And Friends by Beetroot Design Group
Congrats to all. Explore the gallery for the Grand Awards and more winners and visit ED for the full list of this year's critically acclaimed projects.
The ED-Awards is an annual awards program for the best communication design in Europe. It is based on a collaboration with the top graphic design magazines in Europe that are also represented in the print jury. The digital jury is comprised of representatives from the leading European digital publications, blogs, and communities.

Next year's European Design Festival will be hosted in Valencia, Spain.
Tags/ typeface, greece, type design, packaging, fonts, awards, european design awards, marlet antimanifesto