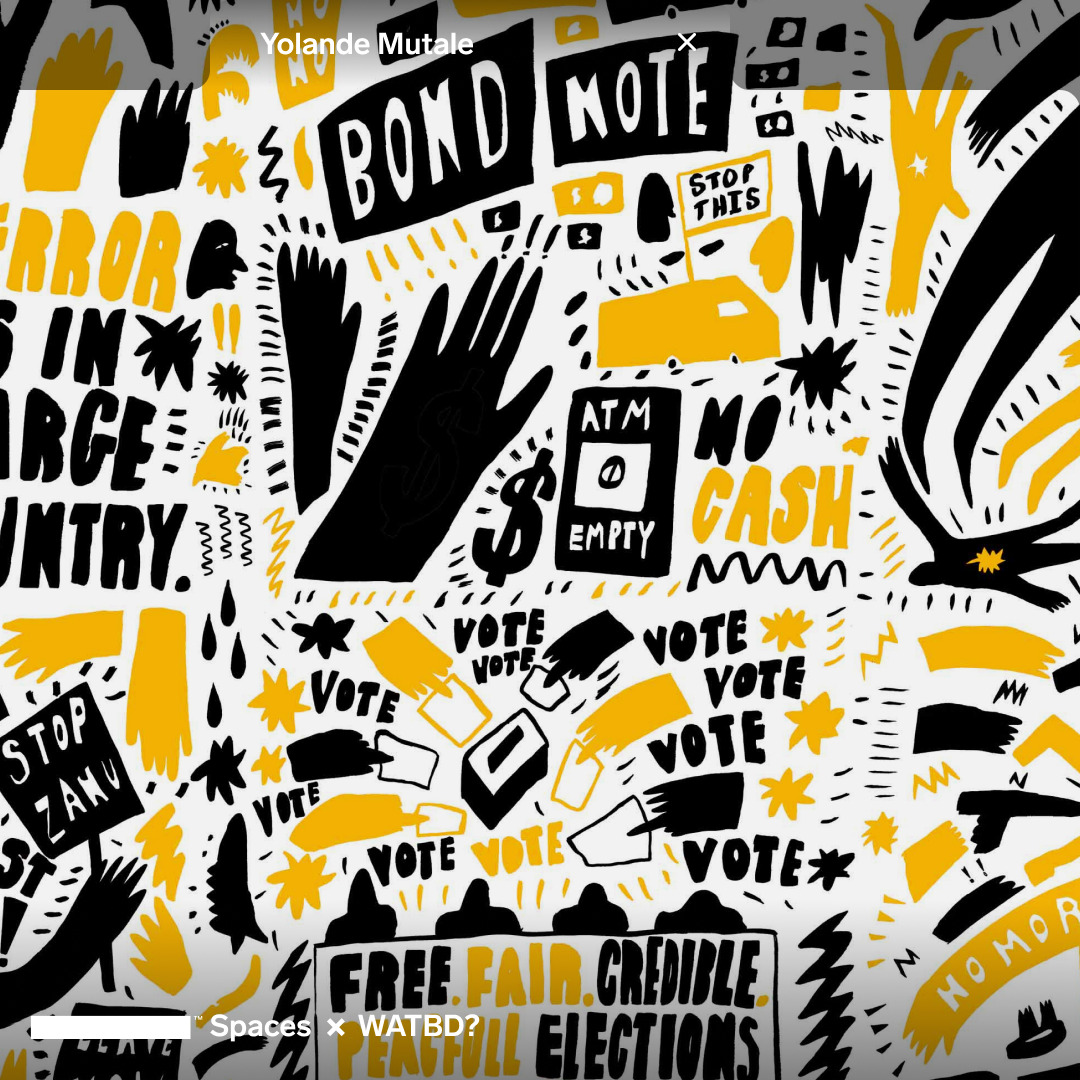 Something Else X Where are the Black designers? inspire one tab at a time
Something Else and Where are the Black designers? partnered up to amplify the work of Black creators through a cultural initiative that fills underutilized and overlooked browser tabs with inspiring artwork.


After the success of Something Else's previous collaboration with publisher Nobrow Press -which received over 500k+ views in only a month- Where are the Black designers? have selected creators, from their community and beyond, to have their work exhibited within the Something Spaces Tab.
The virtual exhibition features both renowned and emerging creators such as Dedouze | Andry Rasoahaingo, Aaron Marin, Simone Brewster, Akili Lamour, Olivia Twist and Yolande Mutale.
"Through various conversations with industry heads, we quickly realised they were struggling to discover under-represented talent. We are on a mission to re-imagine underutilised spaces by turning them into canvases for creativity; making it easier for the industry to discover creators who have Something Else to offer" commented Managing Partner and Co-Founder Andy Hewitt.
Where are the black designers? Watch the initiative's inaugural conference
The Something Spaces initiative began in 2019 by taking overlooked physical spaces in London and handing them over to their creative community to reimagine the use of the space, but the browser extension has now allowed for a shift into digital spaces.
Where are the Black designers? was established in June 2020 as a one day virtual conference that invited designers, academics and professionals from the likes of Google and Facebook, to celebrate Black voices in design and address pressing issues in the industry. The platform has evolved into an organisation and Slack community of 7.5k, offering regular events, free mental health resources, and has partnered with recruiters, brands, companies, and organisations that are committed to making real change across the creative industries.

The collaboration was part of Something's sponsorship for the second Where are the Black designers? conference that took place on June 26th and 27th.
Support Something Else by installing the Spaces extension here, and be inspired with every new tab.

Tags/ conference, design census, diversity, creative industry, racism