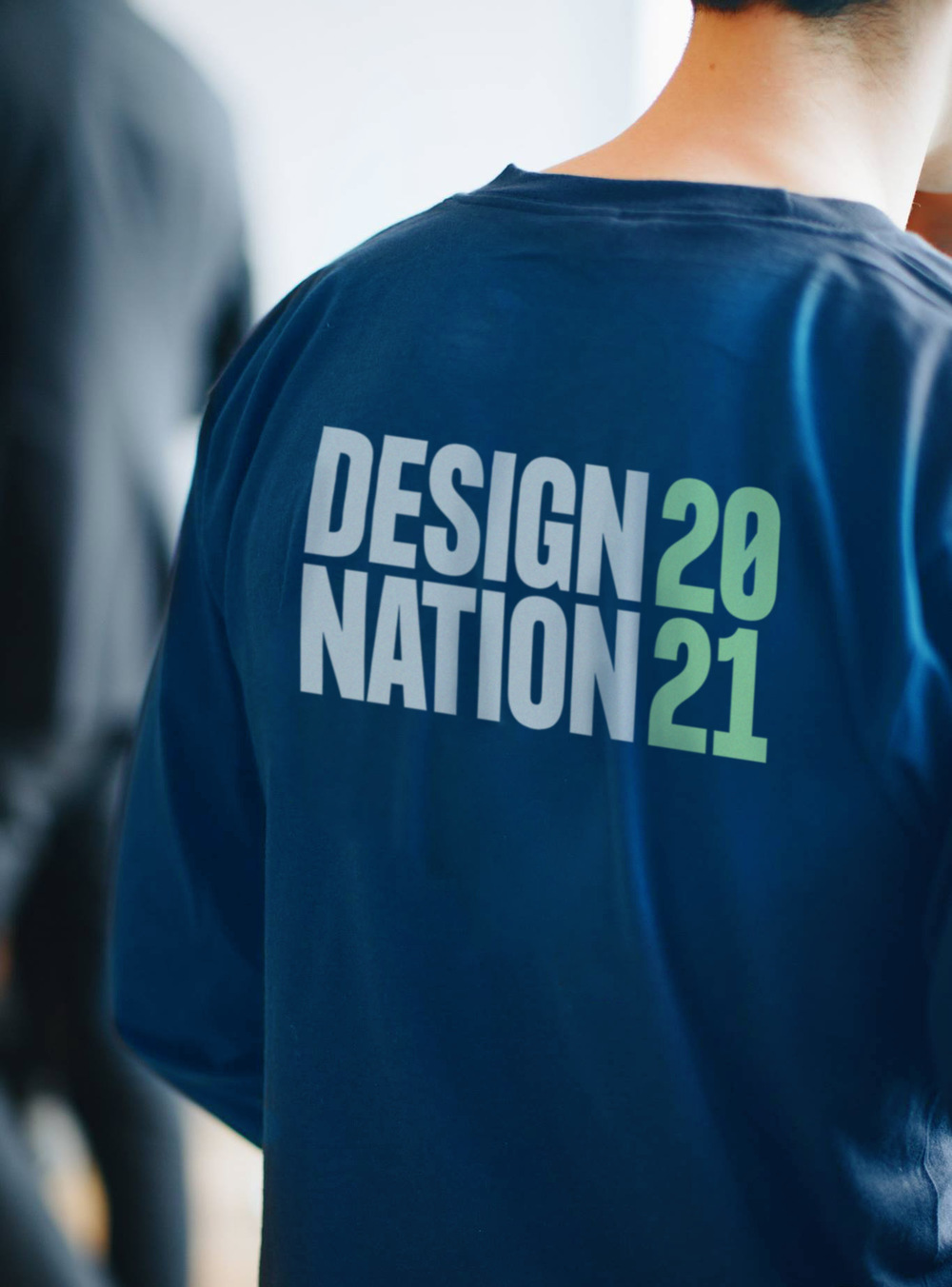 Conran Design Group X Princeton: Annie Yang on this unapologetic Design Nation rebranding
Design and branding agency Conran Design Group has partnered with Princeton University's student-run, undergraduate-focused business organization Business Today to craft a bold new identity for their celebrated annual Design Nation Conference — one that celebrates its commitment to fostering inclusivity and diversity of voices within design.
Here Typeroom catches up with Conran's Design Group senior designer, Annie Yang, and delves into the project's inspirations, thought processes and extreme freshness of this very social media-friendly rebranding. A brand designer, illustrator and a lifelong New Yorker, Yang grew up in Manhattan and holds a BFA in Graphic Design from the Fashion Institute of Technology.
After graduating, Yang spent two years traveling, doing freelance design work for a variety of start-ups and non-profits, while also participating as a contestant of a design reality show on Youtube called Young Guns 2. A full-time brand designer at Conran Design Group, the design-led branding agency in New York, Yang believes in putting herself in the unfamiliar and creating magic out of the unexpected. Here she explains the hows and whys for the rebranding of a Design Nation in the making.
Typeroom: What was the actual briefing?
Annie Yang: The Princeton students came to us for help in rebranding in the hopes of elevating the status of the conference to be more modern and relevant, all while keeping in mind that it needed to speak to a design-centric audience made up of design leaders across various industries as well as a diverse group of undergrads from colleges nationwide. This year, the team behind the conference understood the importance of design in helping them be taken more seriously in the pursuit of their mission. The goal was that, through a stronger and more memorable identity, they could gain more credibility, increase awareness and grow equity into the conference each year. Prior to this rebrand, they changed their identity every year as the event was passed on to a different director.
TR: How long have you been working on it?
AY: We started discussing the partnership after the success of the 2020 conference and had our official kick-off meeting last summer around the end of August. We launched the rebrand with a new website in December 2020.
TR: In what ways has the pandemic affected teamwork and procedures?
AY: This was the first project I was a part of that went from start to finish during the pandemic. In some ways, it was interesting because I found that I was able to really focus on the work because I felt more in control of my environment than is sometimes the case in the office setting. When I get into my flow state, nothing is able to distract me. My team was really supportive of me taking the lead on this project and gave me the freedom and space to experiment and explore. I do miss being able to brainstorm and just throw sketches and ideas onto paper together, though.
TR: Which are the key design elements of the rebranding?
AY: The key design elements of this rebrand were the logo, the layout, and the color palette. While designing, we asked ourselves: how might we build equity by using the same logo every year but still be able to signal a new event? How might it flex and adapt in digital environments like Facebook and Instagram or in a presentation? The result was a logo that was versatile enough to live in all these different formats. By adding the year of the conference at the end of the logo, we could signal a new conference just by a switch of the number while still building equity through the main wordmark.The logo's composition was also designed to fit neatly in a 16:9 ratio, the standard aspect ratio for monitors these days. Because of the stacked wordmark's visual weight, it can also be unstacked and sit in one row without losing the strength inherent in the design. This really gives the conference the versatility to create for a wide range of digital and print formats.
During our kick-off, we were asked if we were also able to explore the visual relationship between the conference and the parent organization, Business Today. The Business Today identity was really grounded in a distinct teal blue color. Incorporating this teal blue into the Design Nation palette helped thread the conference to Business Today, but by adding a lighter blue and a bright neon green to the mix, it modernized and elevated the identity to reflect the spirit and energy of these ambitious college students.
TR: Which typefaces did you choose and why?
AY: It's not every day a designer gets to create with a name that perfectly stacks five letters on top of five letters. We went through hundreds of typefaces before we landed on this typeface from Pangram Pangram called Formula Condensed. It carried the visual weight we wanted for the logo and had letters with similar width that made the overall look of Design Nation solid and balanced. The secondary typeface, Archivo, was the perfect compliment to Formula Condensed in that it had similar structural aesthetics and boxy letterforms.
TR: What is the core inspiration behind the concept?
AY: The concept was inspired by the name itself: DESIGN NATION. It refers to more than the conference, but to a collective of people who share the same passion for design, no matter where they come from, what field they work in, or the experience they have. ONE NATION formed by a community of people who understand the importance of design -- how it's applied and its role and impact in the world. The team of students running the conference was also a core inspiration for the identity. They have so much passion and ambition in their collective mission that it was really important for us to create an identity that reflected and excited them.
TR: You mention that this new identity is "unapologetic and acts as a battle cry for this community." In which ways?
AY: Compared to the former logo, which was set in all lowercase, the new logo was designed in all uppercase with the intention of being loud and bold -- almost resembling the typography on protest signs. It's screaming to be put onto a huge billboard, to take up space and be heard. The name and logo design acts as a rallying cry for people in the design community to join together in the conference's commitment to fostering inclusivity and diversity in design. Design Nation is more than a conference; it's a movement.
TR: Looks like a very social media-friendly design approach. What advice would you give to other creatives in creating a Facebook and Instagram-focused visual identity?
AY: To really think about how the system can flex across a range of formats. It's digital-first these days, and when it comes to social channels, flexibility, consistency, and visual impact is key when people are scrolling through hundreds of posts every day. The trick is to be able to distill your brand into a few elements that are recognizable without losing the essence of it.
TR: You worked with students on the project. How do you envision the state of this Design Nation in the near future?
AY: I envision the brand changing and growing as it is passed onto different hands each year and starts to become something greater. Students these days are raised in a world of content creation and social media. They are the next generation of super creatives with digital routines that compel and inspire them to create and express themselves. I hope that the new identity for Design Nation will help serve as a foundation for the students and that one day they feel empowered to take the reins and evolve the identity in a new direction.
TR: What is the ideal soundtrack to this interview?
AY: I imagine like a lofi hip-hop, focus, and study music playlist! LOL.
Explore more here.
Tags/ typography, graphic design, typefaces, students, rebranding, princeton university, conran design group, annie yang, design nation conference