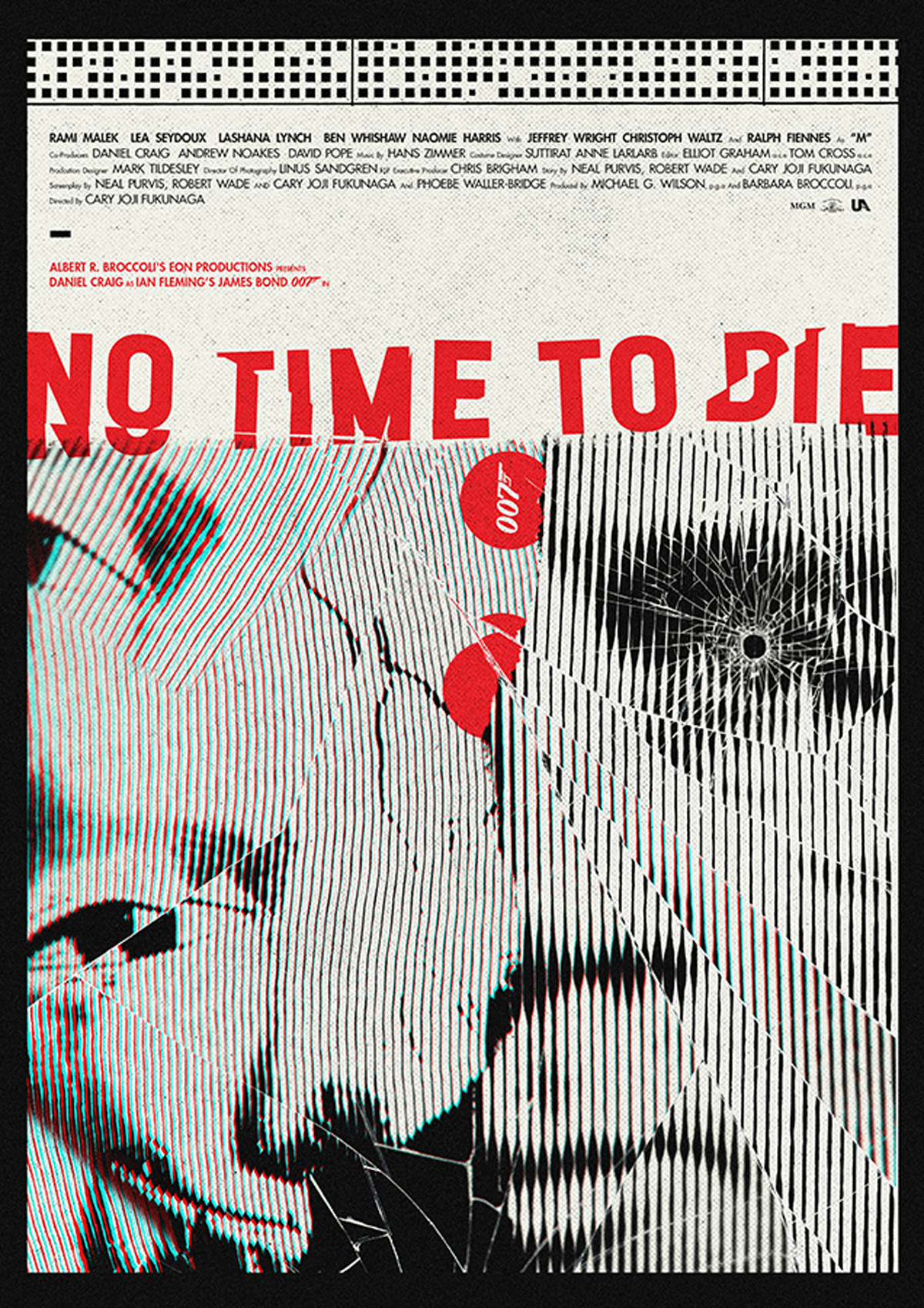 Bond but better: Matt Needle reimagines 007's movie posters
Set in Futura Black, the poster of the 25th instalment in the James Bond film franchise, No Time To Die, was quite disappointing for many -but at least it wasn't set in Trajan.
Yet, a certain Cardiff-based graphic designer and illustrator presented 007 with the best alternative movie posters galore the spy could hope for. Enter Matt Needle.
Needle's personal project titled Bond Redesigned was completed during the pandemic and it is a beauty to look at.
Needle whose recent clients include Disney, Marvel, Star Wars, Array Films and BFI along with editorial illustrations for magazines, newspapers and websites is a longtime fan of Bond and he approached each poster design as an experiment.
The posters "were never meant to look or feel the same as each other, but you can still tell that it's one body of work. I approached each piece by rewatching the film and picking key elements, whether a scene, a weapon or just a pattern, some lighting or shape or colour" he told Creative Review.
"That drove me forward into a stylistic experiment of mixing older influences, such as the posters of Bill Gold and the work of people like Hans Hillman, among others, with more contemporary and modern stylistic choices."
Explore more here.
Tags/ movie poster, futura black, matt needle