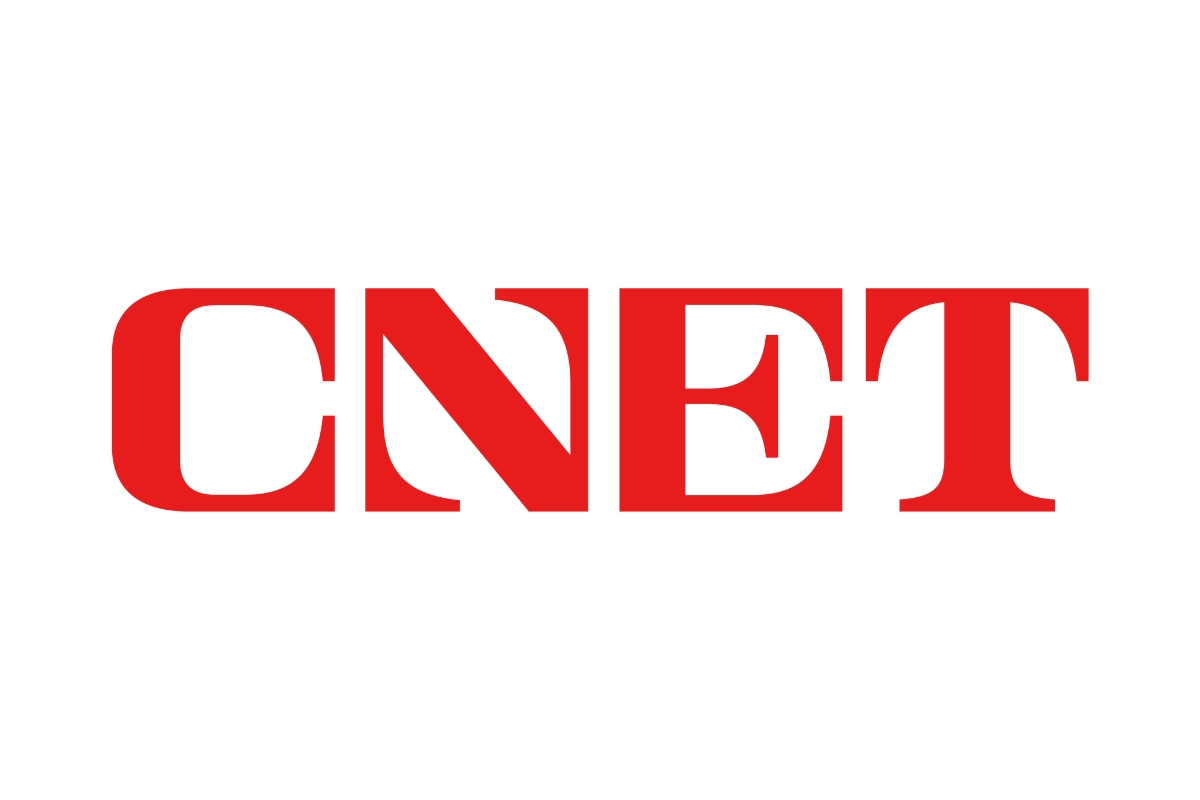 COLLINS X CNET: a bold new retro-futuristic rebranding for a bold new era in good journalism
Ah, the sleaziness of the infamous clickbait, this powerful attention-grabbing form of "reporting" that premiered since the very inception of web-based news feeds and tears people's mind-frame to pieces. Ah, the meaningless and oh-so-popular clickbait strategy that turned media outlets into hungry for views advertising agencies, prompting a negative culture cycle that keeps churning. Ah, the clickbait that has abused even the most avid readers and has eroded reporting of its core value for news that matter has a new frontier to battle, enter CNET.
Algorithms and so-called "journalists" took over the digital publishing industry, bombarding us with sensational, shocking, and over-the-top stories at the expense of accuracy and fairness on our screens. The 24-hour news cycle has been replaced by a 60-second one. Standing its ground as one of the world's most trusted sources for reporting and advice about technology and digital culture since 1994 when it premiered online, CNET builds its own embankment aiming for "good journalism."
For CNET living in a hyper-changing world, doesn't mean one should be aware of everything, everyone, all at once. "Too Much Information" (TMI) is much ado about nothing and a modern "service journalism" takeover is a must. Under this golden ratio principle, the outlet has extended its news coverage beyond tech to cover issues that deserve one's attention including money, home, wellness, culture, cars, and climate. This bold new editorial approach needed iconic visual packaging to excel. Enter COLLINS.
CNET knew firsthand that this long-delayed news approach away from the internet rabbit hole would need a fresh, bold rebranding to grab people's attention, CNET knows that interesting doesn't mean boring. Commissioning COLLINS to craft a new brand strategy, story, and identity that "transforms it from a tech-review site into an editorial-first brand people trust for its shockingly useful information as much as its expertise" while making it more uplifting and enjoyable was the smart thing to do.
"After meeting with their editors and publishers to discuss their renewed vision for CNET, we saw how their combination of expert reporters and multiple channels could turn a constantly changing world into practical opportunities for people" notes COLLINS.
"More than just looking like a different type of news source, we worked with CNET to better express their unique form of service journalism. They are now able to articulate what they want people to do with CNET's reporting —and set the bar for what the rest of the industry should provide. To signal this transformation, we had to plant CNET's flag alongside other trustworthy, timely, and leading news organizations."
"Faced with today's partisan publications on one end and clickbait factories on the other, we looked to broadcast journalism giants from the 1950s through 1970s—the decades before the FCC abolished the fairness doctrine requiring outlets to represent differing viewpoints. A time when the news was deeply respected and viewed as a public good" explains COLLINS about a truly retro-futuristic rebranding brought into fruition with a range of new design components and systems for CNET.
"With these, CNET can build out all of their expressions —communications, video, environments, and all the digital interfaces— themselves. We sought to build a system that could, on one side, carry a strong, objective editorial voice and on the other, deliver an unignorable CNET marketing and advertising voice" adds COLLINS.
To add a sense of vibrancy the team amplified CNET's iconic red "but gave it a higher key so it felt brighter and more optimistic."
In terms of typography the friendly timelessness slab-serif font of choice "ensures impact when used at display scales, but it doesn't break down or get too noisy when used at very small scales or with editorial imagery." And then you have this bold, pretty unforgettable new CNET wordmark.
"We wanted to ground its forms in the reassuring familiarity of serifs. So, by making the letterforms fit into perfect squares and cropping off the outside serifs, we were able to inject some uniqueness and surprise into it. We wanted to highlight the simplicity of each letter, making each feel uniquely considered, maintaining their idiosyncratic type gestures individually without compromising how they read as a whole. I hope we did that" COLLINS' design director Jump Jirakaweekul explains.
The final product, strongly influenced by late Surrealism and most probably the retro sci-fi visual language one sees in the 70s and 80s branding of books and VHS movies, the rebranding evokes nostalgia therefore familiarity, and bridges CNET's commitment to trustworthy and unbiased quality journalism with COLLINS eagerness to push the envelope beyond its outer limits.
A symphony of type: COLLINS reimagines a variable San Francisco Symphony experience
Solidly memorable CNET's new visual language makes the media outlet stand out from a hectic and overcrowded space of information debris and hopefully highlights its mantra to provide useful information to its readers, away from the overwhelming clickbait news debris that is splattered all over the digital landscape. Reimagining the news cycle is a difficult task but COLLINS has largely delivered.
"The visual approach aims for trustworthiness while also pointing to a fresh way forward. It heralds a new and open editorial experience that allows CNET's stories and advice to have a sense of importance across all media channels" notes COLLINS.
In marketing, the outlet's new editorial approach the independent strategy, design, and communications company leaned into "bold surrealism to spark people's imaginations about what they could expect from CNET's coverage. It encompasses a new brand voice that seeks to make talking about the news enjoyable."
With a refocused story and new identity, CNET wants people to notice that the news can be something more than fleeting ideological talking points or mindless junk presented as information one should discard in the blink of an eye. The media outlet has taken responsibility for the content we consume and COLLINS provided the colors, shapes, and designs to break us free from the clickbait addiction.
We are in!
Tags/ logo, retro, rebranding, wordmark, news, collins, cnet, journalism