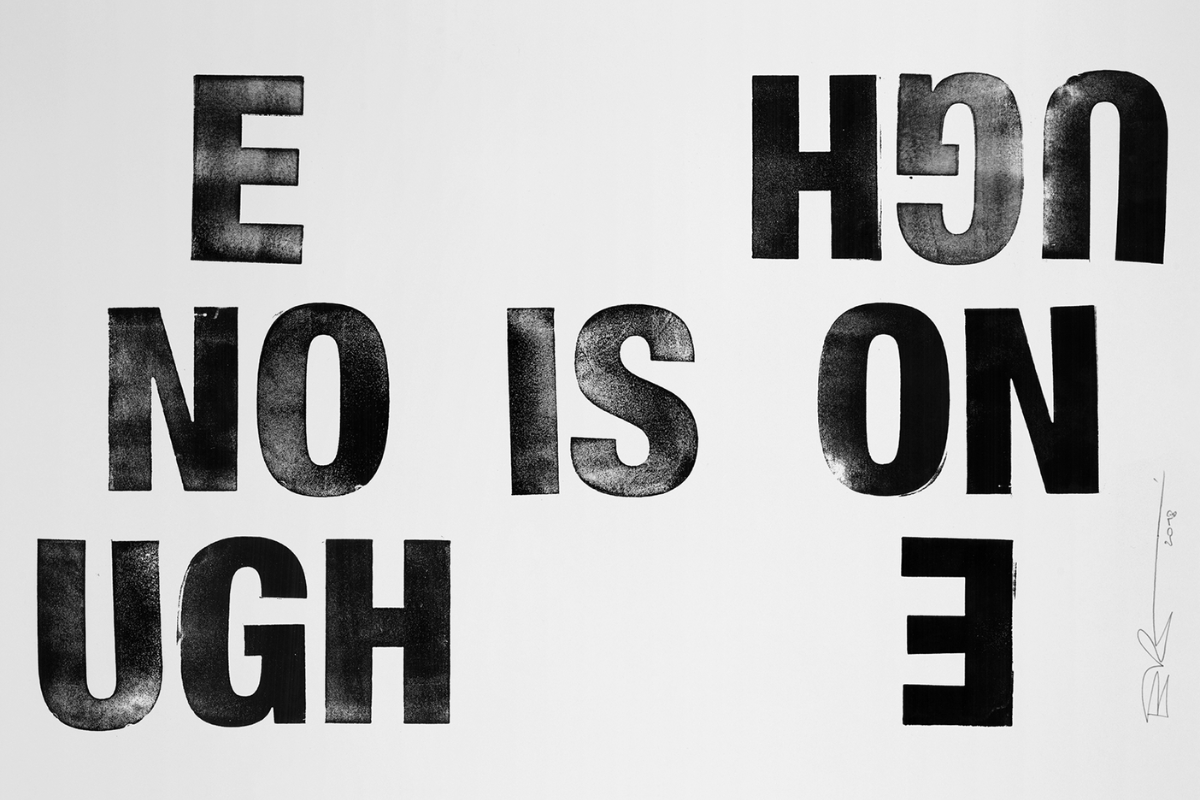 Posters against the bullet: Shepard Fairey, Eike König & the anti-gun design artist movement
"It takes a monster to kill children. But to watch monsters kill children again and again and do nothing isn't just insanity - it's inhumanity."
Amanda Gorman, the 24-year-old US poet who rose to fame for her performance at Joe Biden's presidential inauguration, decried the US gun epidemic after the latest mass shooting at an elementary school in Uvalde, Texas.
When it comes to gun violence, people are done with fear or prayers with the statistics getting sadder year after year, a spiral of hate unleashed. Homicides linked to firearms hit the highest rate in decades in the United States in 2020, the country's public health agency has found, as the coronavirus pandemic intensified long-standing socioeconomic inequalities.
The voices demanding action are getting louder and in this year's D&AD Awards, under the Impact category two campaigns try to bring more leverage to the cause.
On the occasion of another heart-wrenching gun violence incident, Typeroom highlights the posters and the initiatives that speak the truth about the Gun Violence epidemic -supported and funded by NRA- demanding reform.
Circa 2018, after 17 students were killed in a shooting at Florida's Stoneman Douglas high school on February 14, teenage survivors of the tragedy began speaking out about the importance of gun reform in the United States. On March 24 the survivors organized March For Our Lives, a massive march in Washington DC—with accompanying marches all over the world—to bring attention to the issue.
To help visualize the cause, Amplifier, the nonprofit design lab that builds art and media experiments to amplify the most important movements of our times via its network gathered phrases used by the Stoneman Douglas student activists and asked artists to turn them into posters. The social change and art platform also collaborated with Adobe 1234 and launched an open call for artwork from young and emerging artists to be turned into posters against gun violence.
Eventually, more than 40,000 prints were distributed by Amplifier and more were downloaded online to demand stricter gun control and an end to mass shootings in the US.
Can a publication stop the bullet? The Gun Violence History Book tries to
"More and more at rallies around the world, it's the posters that stick in the memory. Visuals are able to cut through the noise in a way that words often can't. In one quick hit they communicate people's passions and beliefs – summing up a shared message of anger, frustration but also optimism and hope" notes WePresent of its Enough is Enough poster initiative, part of its series looking at how creative minds are taking on gun violence.
WePresent commissioned "some of the world's best image-makers to create brand new artworks inspired by the slogan that sums up how so many people are feeling – #enoughisenough."
Kate Moross, Edel Rodriguez and Eike König contributed to the cause.
Another artist and arguably one of the most vocal artists and activists in the design for good movement, Shepard Fairey whose viral Obama "Hope" poster is rather iconic, produced a pair of posters protesting gun violence in US schools, coinciding with nationwide demonstrations.
"Guns lead to intentional and unintentional misuse far more often than they are used for justifiable, self-defense-related homicides. Check the stats. For every time a gun is used in a self-defense homicide, a gun will be used in 1.3 accidental deaths and 4.6 criminal homicides" writes Fairey in his Obey The Giant digital space.
"Recent events have shown us that gun violence is still a serious problem that the NRA and our current administration neglect to acknowledge. I stand with all the Parkland School Shooting survivors who've shown an immense amount of strength and bravery through this horrific and ungodly massacre" adds the artist and activist.
"Since the tragic shooting in Parkland, FL, the angry student survivors have successfully pushed politicians to support gun control legislation and forced major businesses and advertisers to cut ties with the NRA. Additionally, they have organized events to encourage communities across the country to go out and make their voices heard about gun violence. Let's stand with the students of Parkman by partaking in the National School Walkout and March For Our Lives on March 14th and 24th!" reads Studio Number One's statement on the cause. Founded by Fairey back in 2013 Studio Number One designed a collection of posters and art that can be downloaded for free here.
Stop the gun epidemic via any design means is a call to action that needs to be heard. This is why:
Tags/ posters, activism, shepard fairey, eike könig, gun violence, amplifier, wepresent