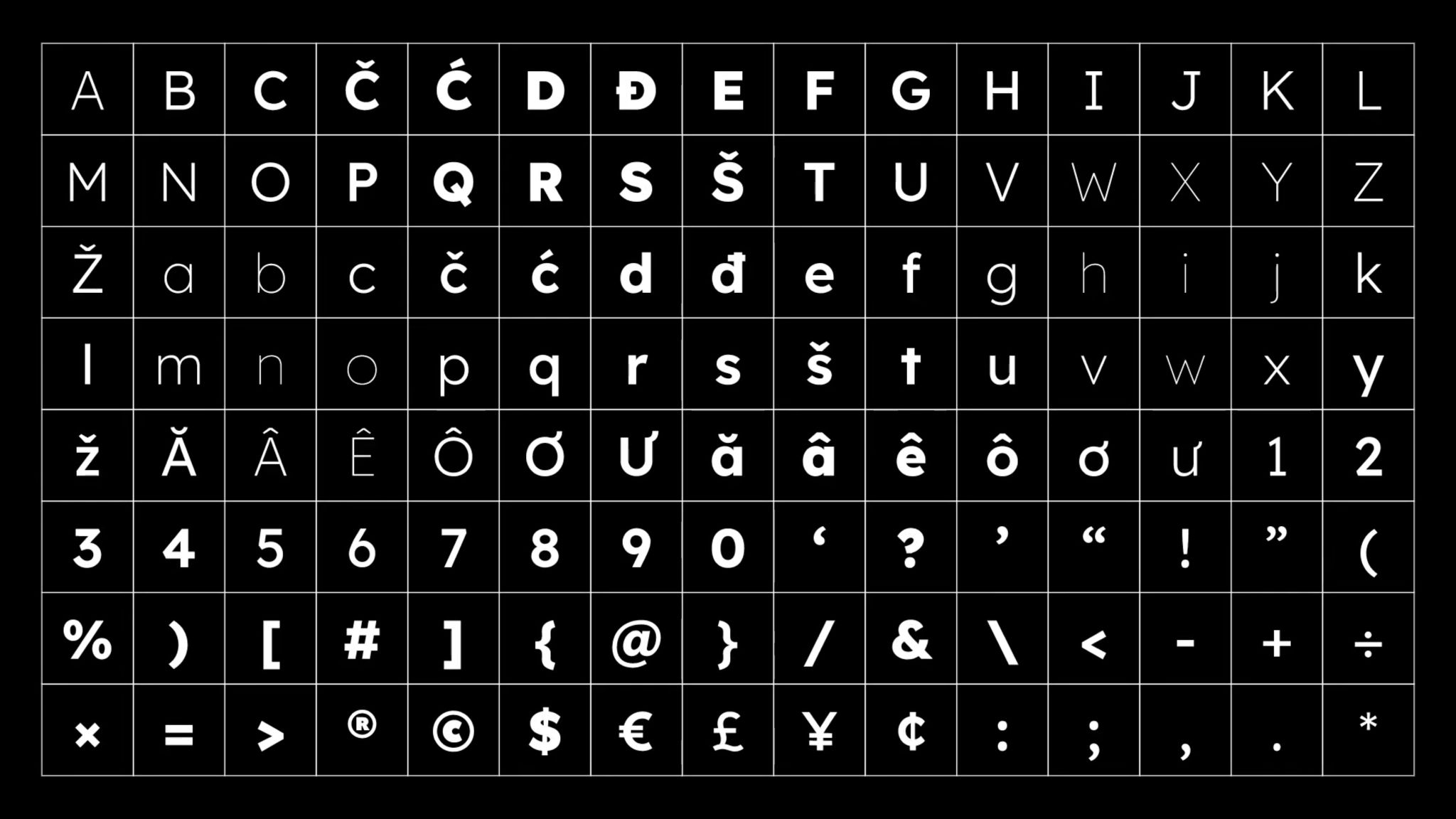 D&AD Awards Impact shortlist: from climate crisis to Paralympics the projects for social change are all winners
From climate crisis to the world's largest minority aka people with disabilities or malnutrition, the gun epidemic or dyslexia, Typeroom highlights the D&AD Awards 2022 shortlisted projects under the Impact category.
First and foremost, design should strive for improvement and justice for all.
The projects advocate design's ability to change a world that is over-saturated by aimless visuals and messages.
Aiming for social change, this impactful list of projects is a precious one.
As far as Typeroom is concerned, they are all winners.
-
Created by adam&eveDDB for International Paralympic Committee, designed by Pentagram London
"With the International Paralympic Committee, we launched the world's biggest human rights movement for people with disabilities, who at 1.2bn people - 15% of the world - are the world's largest minority. We gave the movement a name - WeThe15 - an iconic identity, and a rallying cry: people with disabilities are wonderfully ordinary.
With no media budget, we made the 15% impossible to ignore, igniting support worldwide - from a film in the Tokyo Paralympic opening ceremony, to iconic OOH takeovers including Times Square and Piccadilly Circus, to 225 landmarks lit up across the globe."
-
Created by Marcos Almirante & Lipe Faria for What's Up Education, designed by Mario Kerkstra
"What's Up Education teaches basic English for free over WhatsApp. Since 2020, we partner with local NGOs all over Brazil to reach low-income students from the favelas, rural communities and indigenous villages who can't afford traditional English lessons.
Our unique method turns WhatsApp groups into classrooms, where students receive quick, short lessons every day. They practice what they learn using voice notes, text and stickers, and receive real-time feedback and encouragement from voluntary teachers located anywhere in the world."
-
Created by Leo Burnett Chicago for Change the Ref
"The National Rifle Association (NRA) spends $250 million annually to advocate for pro-gun legislation. How do you fight for common-sense gun laws while facing such a powerful Goliath? You use their power against them.
We held a graduation ceremony for The Lost Class, the 3,044 students who would have graduated this year if they hadn't been killed by a gun. We then had two well-known gun advocates give the commencement address to the 3,044 empty chairs representing these lost students, ultimately turning pro-gun advocates into anti-gun spokespeople."
-
Created by L&C for Dole Sunshine Company
"Trash has always been part of New York City's landscape. And New York's trash hides a dark secret: 3.9 million tons of food ends up in the trash every year. While 1 in 9 New Yorkers goes hungry every day. At Dole we believe that good nutrition is a human right.
So what if the places where people normally throw trash, could now be used to shine a light on this issue? Dole Presents: Malnutrition Facts. We turned an old symbol of waste into a new tool to fight hunger."
-
Created by Superunion for Lexend
"One in ten, or at least 780 million people worldwide are thought to have dyslexia. It's a pervasive issue, occurring worldwide, regardless of culture or language. Struggling with reading can cause a great deal of stress and embarrassment for people with dyslexia – affecting both their self-confidence and educational or career opportunities presented to them throughout life. Could the answer lie in typography?
Working in collaboration with a doctor and another production company we created an open-access, variable typographic system designed to change how the world reads."
-
Created by Intouch Group for The Chrysalis Initiative, designed by Luciano Cian
"In the US, Black women are 40% more likely to die from breast cancer than white women due to lack of resources and racial bias in the healthcare system. The ERASE THE LINE campaign launched a first-of-its-kind digital platform designed specifically for and by Black women fighting breast cancer.
The platform provides them with the tools to identify the caliber of cancer support they SHOULD be getting, rate/review the cancer care they're receiving, and help them find leading hospitals committed to providing equal care to Black women."
-
Created by Area 23, An IPG Health Company for Columbia Journalism Review
"Journalism's approach to gun violence has continued to fall short, with mindlessly written routine stories that see shootings as a one-size-fits-all issue. This failure to apply a nuanced hand dehumanizes victims as if their death by bullet is inevitable rather than a symptom of an ever-growing national crisis.
To show journalists the flaws in their gun violence coverage, we created The Inevitable News, a newspaper that covers every mass shooting over the last 3 years—with one single article.
-
Created by AMV BBDO for Sheba
"Sheba's Hope Reef is a giant piece of living typography and proof we can regrow coral reefs quickly and at scale. Sheba's unique Reef Star System is the foundation for the Hope Reef, but it's grown into a bespoke visual identity.
With help from marine biologists, we created a scientifically accurate, digital growing font, complete with every coral, sponge and fish species found on the restored reef. Launched on World Oceans Day, the Hope font brings Sheba's Hope Reef to life in digital OOH as well as social, online and print. In static form, font weights reflect the reef's growth over 3 years."
-
Created by AllRise for AllRise
"Bolsonaro's destruction of the Amazon has made a devastating impact on global warming. And there was no legal way to stop him. Until now. On October 12, 2021, environmental law NGO AllRise filed a landmark complaint at the International Criminal Court – urging them to recognize crimes against nature as crimes against humanity and prosecute Bolsonaro.
But to win in court, we first needed to win in the court of public opinion. So we branded the complaint and mobilized the planet with an open-source design system, using system fonts and colors, actionable to every person on the planet."
Discover more design for good via D&AD Impact shortlist here.
Tags/ typeface, amazon, campaign, awards, sustainability, social cause, climate change, ngo, gun violence, dandad, climate crisis, deforestation