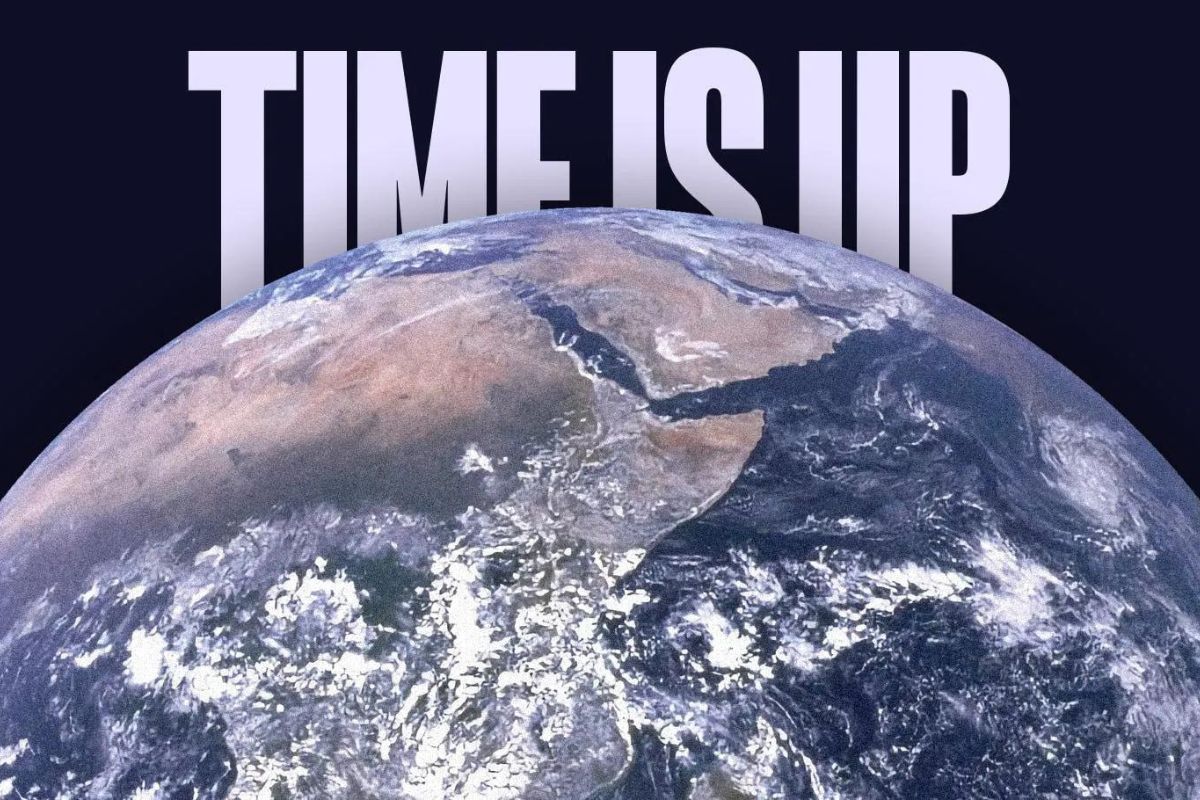 GetSet… Go! How&How aims to save the world via design & you are invited to apply 
How&How, the digital design studio & branding agency in London & Lisbon has an agenda and will stick to it.
"We use head & heart to design brands for the better. We call it 'leftright' thinking" notes H&H and invites climate-tech start-ups to enter this life-changing task via a dedicated pro-bono self-funded £200K a year branding program. Enter GetSet.
"Creativity and brand-building are some of the most powerful tools we have at our disposal. Brands are like people. Good ones stick in your head. You remember what they look like, how they talk, and what they're doing to help fight the climate emergency. If you like someone, chances are you'll invest in them. Suddenly they now have what they need to make their climate-saving dream a reality. And design has enabled this" explains the team.
"That's why we're contributing £200,000 of our agency resource this year to helping four climate-tech startups launch their businesses and initiatives. Each with its own go-to-market Brand and Pitch Deck, ready to wow investors. We'll create four 'sticky' Brands, with super-slick Proposals of why they need investor money to make this all matter. We believe in the power of design to communicate the urgency of the most pressing issue in our lives today. That is why we place great importance on creating brands for companies helping to mitigate the climate emergency" says H&H.
"We worked hard to do what we can to fight the climate crisis. How do we do this as a design studio? Aside from currently being on the journey to become B-Corp; we actively assess the climate impact of a company in our selection criteria for brands we want to develop. As a result, many of our clients are building people-and-planet-focused products or working to protect the natural world — and we're honored to help them communicate their value, and see their innovation grow" notes the agency.
The initiative's visual identity uses an expressive design approach set in Blaze Type's Arges font family designed by Matthieu Salvaggio although its original choice was NSW 01 from BuyFontsSaveLives, Matt Willey's type for good fund-raising project. "We want GetSet to be a positive, exciting opportunity to tackle something scary," co-founder Cat How told The Brand Identity. "We're keeping NSW 01 on ice for another project though as it's an absolute corker" she added.
Time to act up! Get inspired with more climate-first Typeroom features here
H&H wants to change the branding game via means of tongue-in-cheek design and help climate-tech startups that aim to provide a better future by employing technological solutions that mitigate the impacts of climate change and build resilient communities to "launch, dazzle, and get funded." The studio's legacy makes this commitment viable.
While a lot of climate emergency marketing looks bleak as it employs fear as a core sentiment to mobilize people against the climate crisis that threatens our very own existence, How&How's design approach is warm and friendly, a spirit evident in the agency's rebranding of Freetree.
Powered by the recently rebranded tree-planting search engine Ecosia –Typeroom's search engine of choice– Freetree is a free browser extension (available for Chrome users here, for Microsoft Edge here, and Firefox here) that works with shops to plant trees when people shop online. For each purchase, shops pay Freetree a small amount for the referral and then the app uses that money to plant trees.
"Freetree turns barren landscapes into lush forests, at no cost to the consumer" explains H&H. In building the app's rebranding, How&How provided a heart-warming approach for optimism. Freetree's icon is a design that fuses the two most integral elements of the brand: a cursor and a tree.
"A cursor is a position indicator on a computer display screen—used to help navigate digital interfaces and therefore to shop online. We tilted our cursor slightly, added more 'pine tree' shaping; and created a fusion between the two. The cursor became the tree, and the tree became the cursor."
"We introduced three tree planting levels to reward Freetree users for participating in making their shopping greener. Levels are represented by tree badges, that are awarded according to the number of trees the user has helped to plant so far. Leveraging gamification cues was a way to increase user participation, by making the task of tree-planting a satisfying, feel-good behavior."
Set in Typeverything's fun and friendly sans serif Champ designed by Cristi Bordeianu & Andrei Robu, the Freetree's rebranding is one of the agency's most happy-go-to projects that helps the browser's brand to expand —FYI is currently in beta mode and working alongside 40,000 companies, from Lidl to H&M, to plant trees at no extra cost to the consumer.
Although there was a budget for this project, How&How asked Freetree and Ecosia to pay in the single currency that matters. "We asked to get paid in trees. We're thrilled our work helped to plant 60,000 trees as a result!" explains the team.
Paving the path to an environmental design approach that delivers is not an easy task. It demands commitment, ethics, and empathy which is quite a rarity in this money-driven creative industry of ours. But this digital design studio has managed to provide a wealth of great branding projects and campaigns for the "earthtech" sphere that delivers.
This is evident in Eat Less Plastic, "a campaign to raise awareness on ocean plastic through a series of ongoing studio projects on behalf of the Planet".
Or in Deadly Dust, a collaboration with Imperial College and the Royal College of Art's Tyre Collective to raise awareness on car-tyre microplastics, a major source of pollution as car tyres produce vastly more particle pollution than exhausts.
It is conspicuous in the agency's non-conservative zesty brand for On The Edge, Nature's new digital media agency where storytellers and scientists work together to reconnect people with nature and the many endangered species humanity's wasteful nature put at risk via digital means and in Forgotten Forests.
The Forgotten Forests campaign raised awareness of the immense environmental benefits of restoring kelp forests for SeaForester that aims to reverse the alarming disappearance of seaweed forests in the world to safeguard the ocean's vital role in carbon sequestration, maintaining fish stocks, and securing the planet's wellbeing.
How&How uses its skills and knowledge for good, bringing the practice closer and closer to a digital design collective that puts words, visuals, animations, typography, and UX in environmental action. It pursues new strategies to safeguard our planet thus the studio's exemplary business and design ethics —one that puts climate before profit— will inspire others to take notice and follow.
Climate crisis is not just an emergency, it's the sole agenda we creatives should invest in to keep UN's latest warning of civilization collapse a fiction, not a reality.
Are you ready to save the planet? Apply at How&How's Get Set initiative here till the end of June 2022.
Tags/ branding, rebranding, app, environment, climate crisis, deforestation, how-and-how, start-up