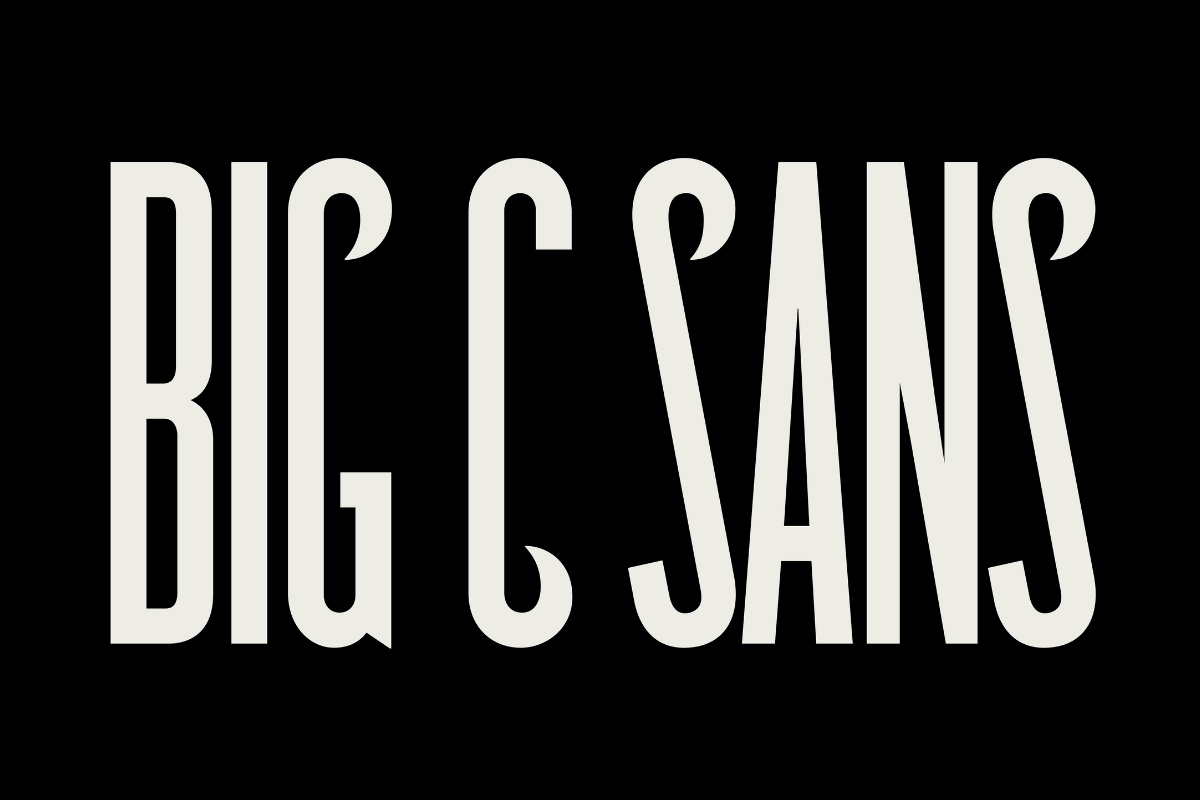 Mucho X Big C Charters: tall, impressive custom type sails through in this bold eye-catching visual identity 
Founded by 6'8'' former professional basketball player Christian Cavanaugh, Big C Charters aka the premier charters service in the San Francisco Bay Area is sailing into rebranded territory led by Mucho.
Big C Charter which got its name from the big man himself and his local reputation for the biggest catches, commissioned the design studio to rebrand the charters for its expanding business and audiences. The resulting visual identity consisting of a new logo, color palette, typeface, photography, and brand collateral aims to hook more people into this Captain's new adventure.
"The name Big C Charters presented an opportunity to create an iconic logo —an unforgettably tall, hooked C" explains Mucho.
"Alongside the Big C symbol, a display typeface, Big C Sans, was developed for the brand. Designed by Lyam Bewry the bespoke typeface is inspired by the vernacular of charters and "extends the language of symbol. It features elongated letterforms with characteristic fishing hook/wave-like terminals that fuse antiquities of early san-serif lettering with a contemporary typeface. Its usage makes for a high impact, boutique look that is recognizably 'Big C'." Using a pop-infused vibrant palette the rebranding sets itself apart from the cliché of 'ocean blues' to "help challenge the old-fashion perspective around fishing."
"Accompanied by reportage style photography capturing real moments on the sea, the elements come together to form a compelling visual identity made to appeal to wider ages and experience levels and sets Big C Charters apart from others" notes Mucho.
When rolling out the visual identity, Mucho looked to create fun and memorable moments within brand collateral. "This included playful use of scale with the 'Big C' logo and typeface as well as extending the language of fishing hooks in unexpected ways. As Big C is a local charter, it was only fitting to work with other local creators. In collaboration with local handmade jewelry maker, Cali Clay, to create a limited-edition collection of Big C earrings, further playing on the hook of the C."
MuchoMucho is a global strategy, branding, packaging, and graphic design studio, founded in 2002 and currently comprised of seven partners and three associate partners.
Tags/ typography, rebranding, bespoke, custom type, mucho