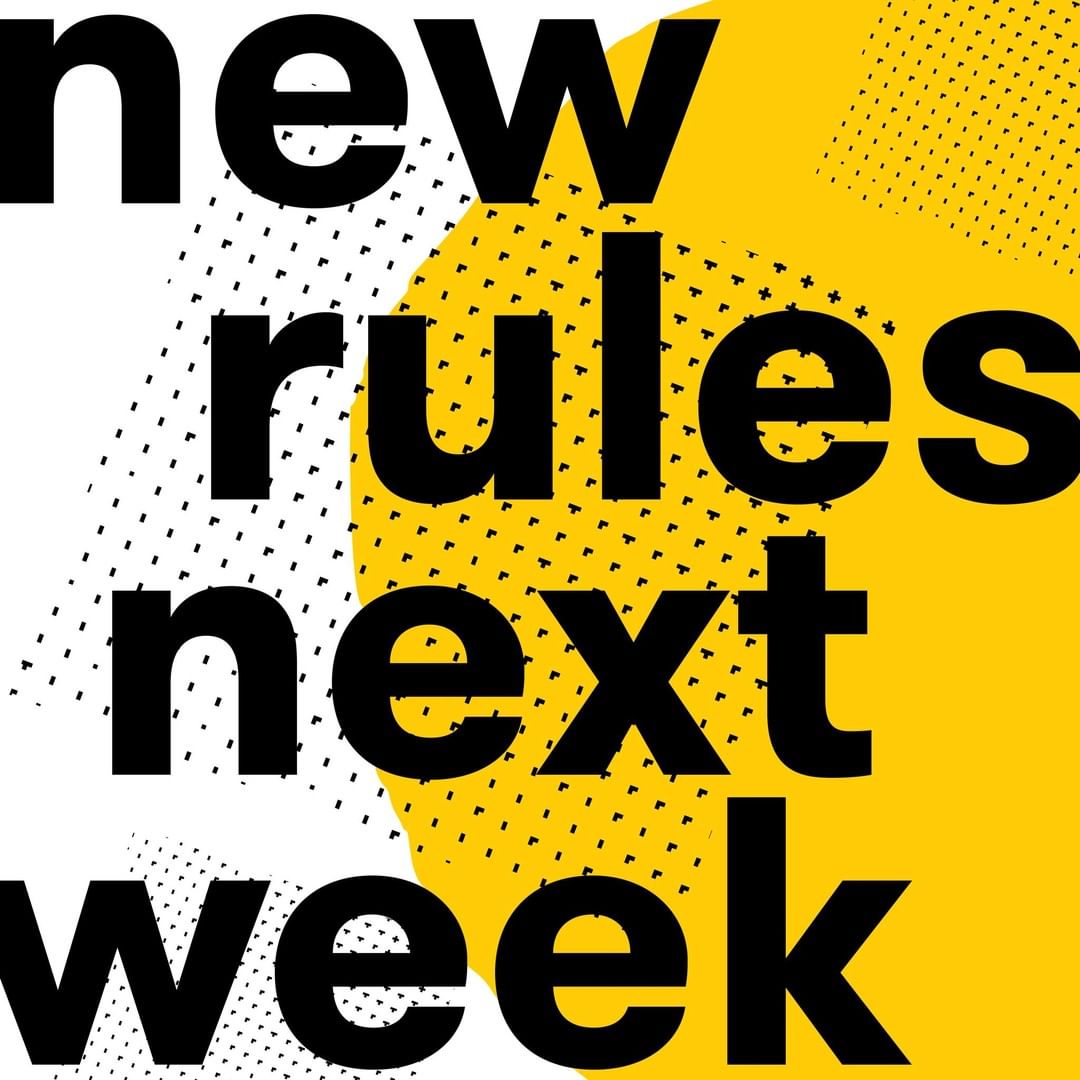 The Corita Art Center X Dublab: Ed Ruscha & more narrate Corita Kent's Ten Rules to live by 
A Typeroom hero for all the right reasons, Corita Kent is an artist and activist whose iconic and oh-so-relevant legacy should be preserved and spread by any means possible. Thanks to DubLab, the listener-funded non-profit radio station that has become a cultural institution in Los Angeles and the world, and the Corita Art Center, a project of the non-profit organization Immaculate Heart Community that reserves and promotes Sister Mary Corita's art, teaching, and a much-needed passion for social justice, the spirit of her trailblazing creative approach is spreading across the digital realm in audio format.
In partnership with The Great Discontent (TGD), the media company and community committed to celebrating the untold stories of today's artists, makers, and risk-takers, DubLab and TDG present "Ten Rules."
"In the 1960s, artist, educator, and social justice advocate Corita Kent asked her students to collectively reimagine what a learning environment could be. Their contributions comprised the now widely recognizable Immaculate Heart College Art Department Rules (commonly referred to as Ten Rules). In the ensuing decades, this perennial work has gone on to lovingly hang in classrooms, studios, and homes of individuals and groups as they explore their own creative pursuits" notes the team behind the project.
Now, almost six decades later, the rules are reimagined as an audio endeavor with the help of an eclectic line of narrators. Former students and contemporaries of Corita, artists, community organizers, and thought leaders aka Ed Ruscha, Barbara Loste, Lenore Dowling IHM, Meredith Monk, Lukaza Branfman-Verissimo, Haven Lin-Kirk, Jerry Brown, Patrick Martinez, Alexandra Grant, Roxane Gay, and L. Frank revisits this set of creative mantras whilst providing a personal reflection in their own words.
"This set of rules, they set me free because each one of them is a gift," explains the Tongva-Ajachmem artist and one of Corita's former students L. Frank to TGD's Hugh Weber. "It's a pathway, a light in the darkness. When I follow these rules there's illumination. That's my freedom, because if I'm not thinking this way, if I'm not considering everything an experiment, if I'm not really thinking about being a good student, then nothing's going to really benefit. It's all going to be superficial. And there's no freedom in that. You're still trapped by mundanity [laughs]. Once these were shown to me I felt like anything was possible. and what's more free than that?"
Corita Kent (1918–1986) was an artist, educator, and advocate for social justice. At age 18 she entered the religious order Immaculate Heart of Mary, eventually teaching and then heading the art department at Immaculate Heart College. During the course of her career, her artwork evolved from using figurative and religious imagery to incorporating advertising images and slogans, popular song lyrics, biblical verses, and literature.
Throughout the '60s, her work became increasingly political, urging viewers to consider poverty, racism, and social injustice. In 1968, she left the order and moved to Boston. After 1970, her work evolved into a sparser, introspective style, influenced by living in a new environment, a secular life, and her battles with cancer. She remained active in social causes until her death in 1986. At the time of her death, she had created almost 800 serigraph editions, thousands of watercolors, and innumerable public and private commissions.
"For over three decades, Corita, as she is commonly referred to, experimented in printmaking, producing a prodigious and groundbreaking body of work that combines faith, activism, and teaching with messages of acceptance and hope. Her vibrant, Pop-inspired prints from the 1960s pose philosophical questions about racism, war, poverty, and religion and remain iconic symbols of that period in American history" writes the introductory text to Corita Kent's Someday is Now exhibition held at The Andy Warhol Museum in an attempt to reveal "the impassioned energy of this artist, educator, and activist."
"A Sister of the Immaculate Heart of Mary, Corita taught at the Art Department at Immaculate Heart College from 1947 through 1968. At IHC, Corita developed her own version of Pop art, mixing bright, bold imagery with provocative texts pulled from a range of secular and religious sources, including street signs, scripture, poetry, philosophy, advertising, and pop song lyrics. She used printmaking as a populist medium to communicate with the world, and her avant-garde designs appeared widely as billboards, book jackets, illustrations, and posters. By the mid-1960s Corita and IHC's art department had become legendary, frequently bringing such guests as John Cage, Charles, and Ray Eames, Buckminster Fuller, Saul Bass, and Alfred Hitchcock. Dubbed the 'joyous revolutionary' by artist Ben Shahn, Corita lectured extensively, appeared on television and radio talk shows across the country, and on the cover of Newsweek in 1967."
"As a teacher, Corita inspired her students to discover new ways of experiencing the world. She asked them to see with fresh eyes through the use of a 'finder,' an empty 35mm slide mount that students looked through to frame arresting compositions and images. Seeking out revelation in the everyday, students explored grocery stores, car dealerships, and the streets of Hollywood.
As Corita's friend, theologian Harvey Cox, noted, "Like a priest, a shaman, a magician, she could pass her hands over the commonest of the everyday, the superficial, the oh-so-ordinary, and make it a vehicle of the luminous, the only, and the hope-filled."
Listen to this anthology of wisdom here.
Tags/ ed ruscha, tribute, activism, corita kent, serigraphy, wisdom, dublab, the great discontent