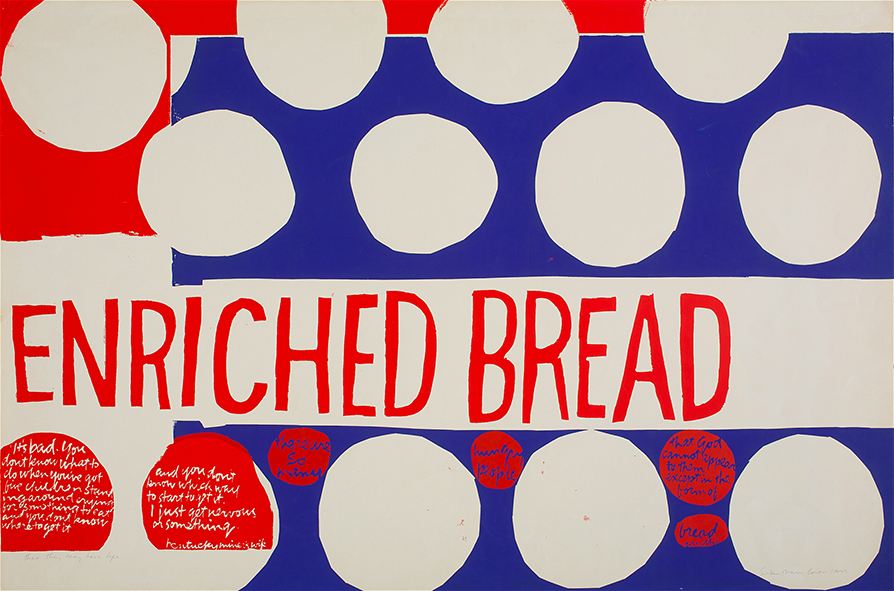 How a nun made the world a better place through serigraphy, the Corita Kent story
Corita Kent was literally a pioneer. The woman who shook up the Catholic church and the art world with bold graphics and controversial views was born in Fort Dodge, Iowa in 1918. She was destined to break numerous stereotypes through her attitude, her bold craftsmanship as a printer and her agenda for affordable art for the masses.
An artist, educator, and advocate for social justice Kent (1918–1986) showed an early proclivity for art and her father encouraged her to develop it.
At age 18 she entered the religious order Immaculate Heart of Mary, eventually teaching in and then heading up the art department at Immaculate Heart College.
As a young artist, Kent was influenced by medieval art she was studying and she was also very interested in the contemporary art of her time.
Her early work shows some abstract expressionist influence and then she was certainly influenced by the Pop art movement that developed in Los Angeles in the early 1960s -a decade when Corita's art became increasingly political, urging viewers to consider poverty, racism, and injustice.
In 1968 she left the order and moved to Boston.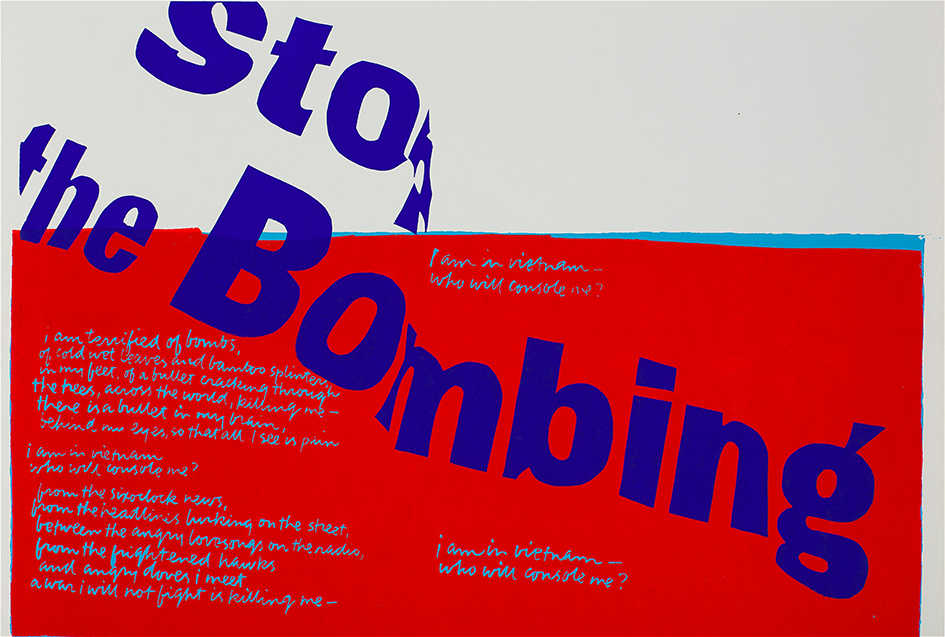 "Corita began serigraphy or silkscreen printing as she was finishing her graduate degree" notes Corita Kent's official site.
"She thought it would be a good method to teach to her students, many of whom were pre-service teachers. Serigraphy appealed to Corita for another important reason, she wanted her art to be affordable and widely available and serigraphy allows for the production of multiple works."
Corita created almost 800 serigraph editions, thousands of watercolors, and innumerable public and private commissions throughout her life. A contemporary of Andy Warhol and Ed Ruscha, her vibrant screen printed banners and posters drew on pop and modern consumer cultures and became increasingly political throughout the decade.
Her bright, bold work confronted issues of poverty, racism, and war with an aesthetic more aligned with protest movements of the time than traditional religious imagery. Frequently appearing on the streets surrounding the Immaculate Heart College in Los Angeles, where she taught, Kent's imagery aimed to capture the public imagination in order to influence social change.
Eventually, her work evolved from figurative and religious to incorporating advertising images and slogans, popular song lyrics, biblical verses, and literature.
"For over three decades, Corita, as she is commonly referred to, experimented in printmaking, producing a prodigious and groundbreaking body of work that combines faith, activism, and teaching with messages of acceptance and hope. Her vibrant, Pop-inspired prints from the 1960s pose philosophical questions about racism, war, poverty, and religion and remain iconic symbols of that period in American history" writes the introductory text to Corita Kent's "Someday is Now" exhibition that was held four years ago at The Andy Warhol Museum in an attempt to reveal "the impassioned energy of this artist, educator, and activist".
"A Sister of the Immaculate Heart of Mary, Corita taught at the Art Department at Immaculate Heart College from 1947 through 1968. At IHC, Corita developed her own version of Pop art, mixing bright, bold imagery with provocative texts pulled from a range of secular and religious sources, including street signs, scripture, poetry, philosophy, advertising, and pop song lyrics. She used printmaking as a populist medium to communicate with the world, and her avant-garde designs appeared widely as billboards, book jackets, illustrations, and posters. By the mid-1960s Corita and IHC's art department had become legendary, frequently bringing such guests as John Cage, Charles and Ray Eames, Buckminster Fuller, Saul Bass, and Alfred Hitchcock. Dubbed the 'joyous revolutionary' by artist Ben Shahn, Corita lectured extensively, appeared on television and radio talk shows across the country, and on the cover of Newsweek in 1967."
"As a teacher, Corita inspired her students to discover new ways of experiencing the world. She asked them to see with fresh eyes through the use of a 'finder,' an empty 35mm slide mount that students looked through to frame arresting compositions and images. Seeking out revelation in the everyday, students explored grocery stores, car dealerships, and the streets of Hollywood. As Corita's friend, theologian Harvey Cox, noted, "Like a priest, a shaman, a magician, she could pass her hands over the commonest of the everyday, the superficial, the oh-so-ordinary, and make it a vehicle of the luminous, the only, and the hope filled."
After 1970, her work evolved into a sparser, introspective style, influenced by living in a new environment, a secular life, and her battles with cancer. She remained active in social causes until her death in 1986.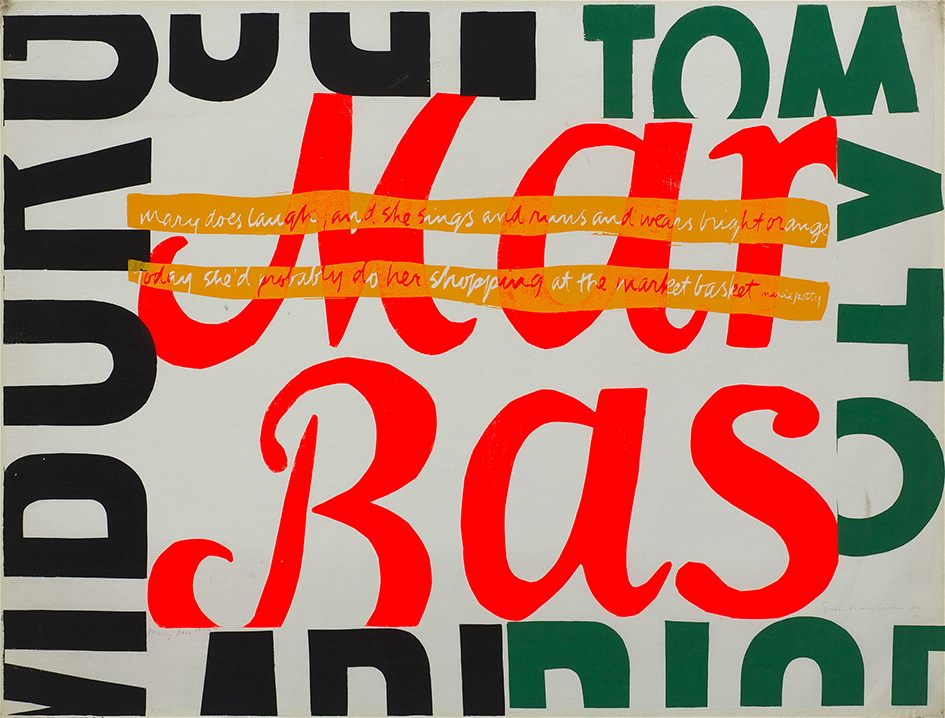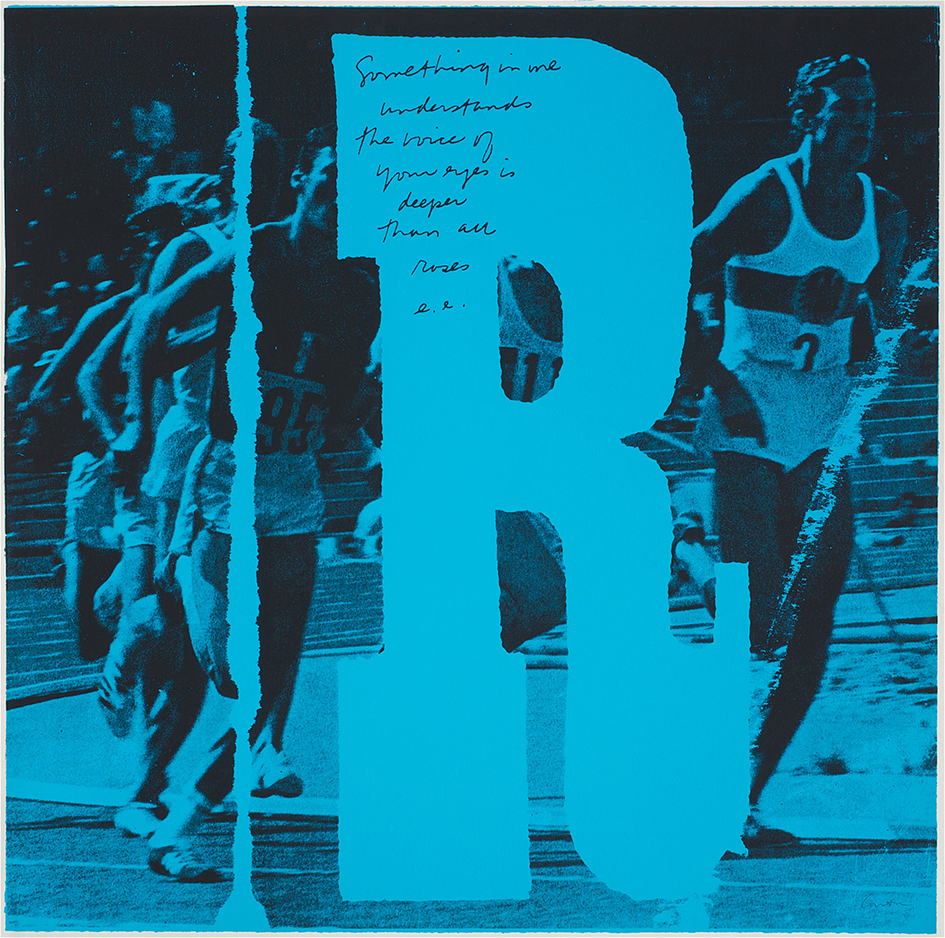 "Like a priest, a shaman, a magician, she could pass her hands over the commonest of the everyday, the superficial, the oh-so-ordinary, and make it a vehicle of the luminous, the only, and the hope filled."​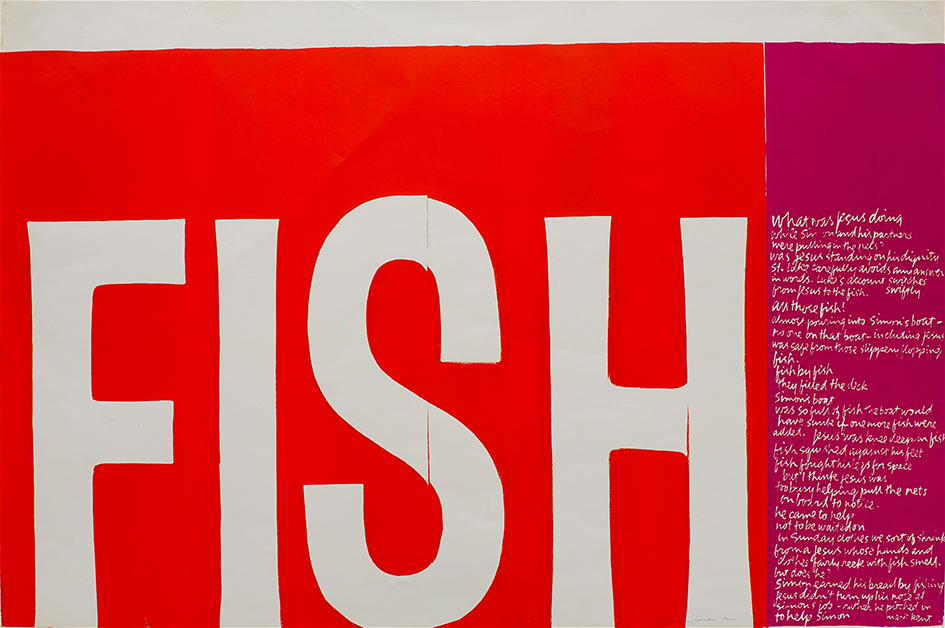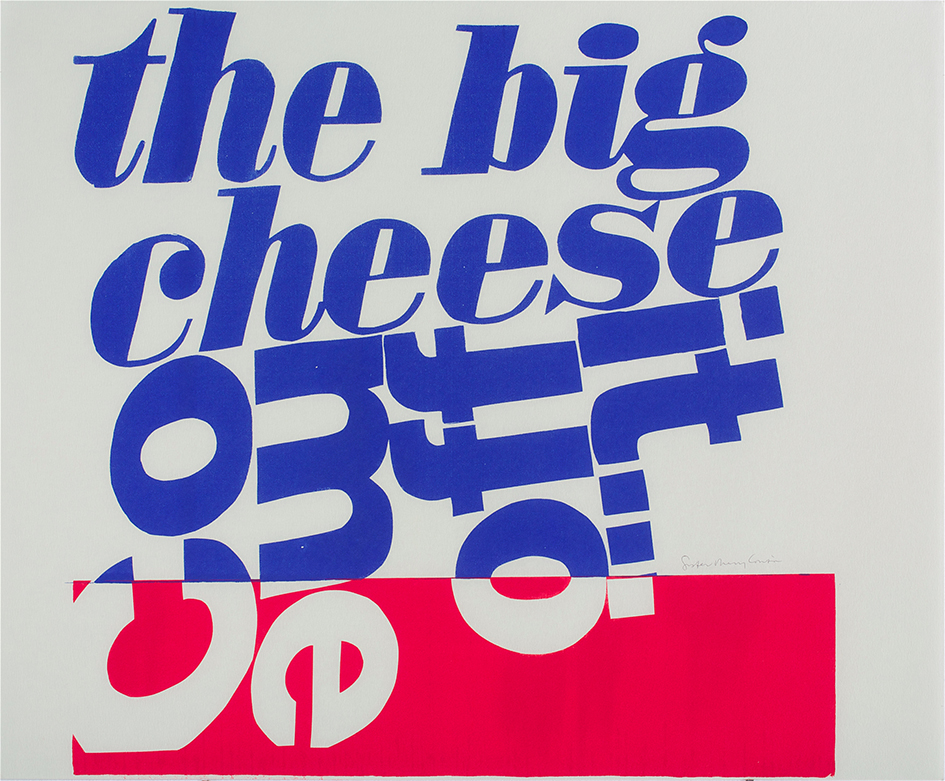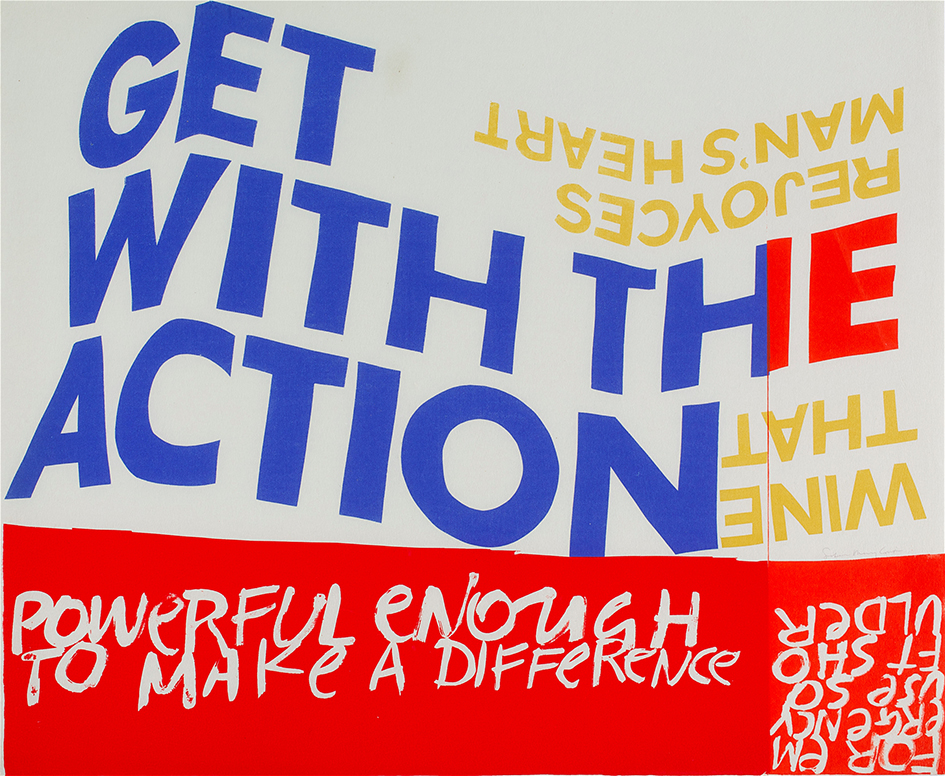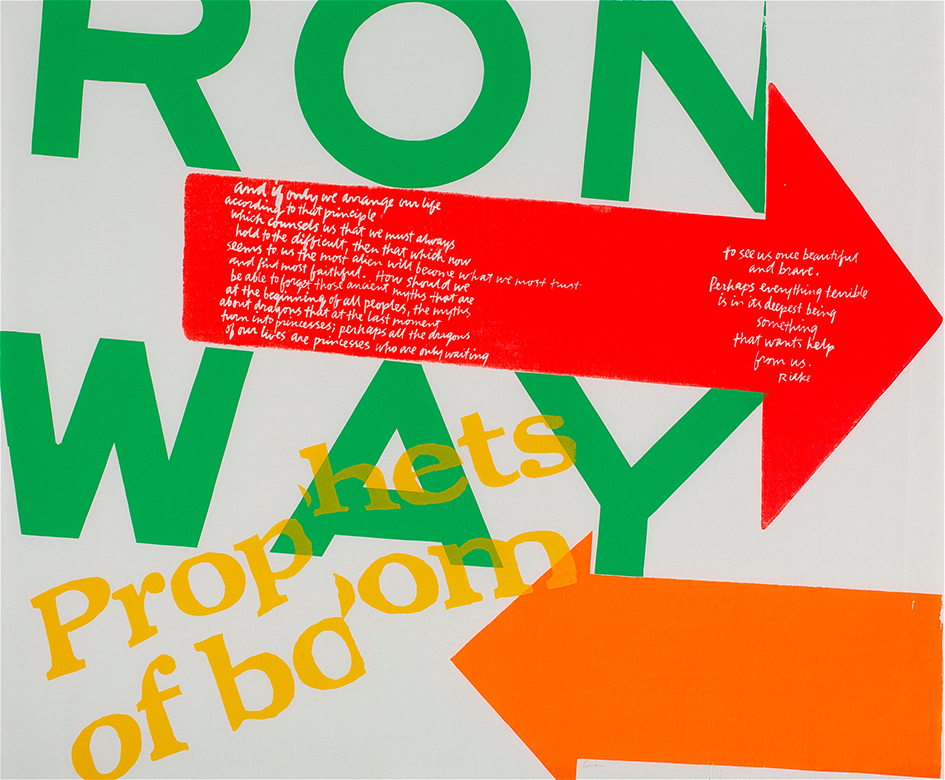 All images via Corita Kent's site.
Tags/ origins, exhibition, ed ruscha, andy warhol, corita kent, immaculate heart of mary, pop art movement, serigraphy