Public Sans: It's official. The US government released its own free font
Designed for the digerati, Public Sans is the latest free typeface courtesy of the United States federal government. Following the trend which sees massive brands launching their own typefaces (eg. Netflix, Airbnb, et al) the government of USA decided to invest in the industry of fonts. The "strong, neutral, principles-driven" open-source typeface for text or display is a fork of the SIL Open Licensed face Libre Franklin released by USWDS.
Based on Libre Franklin, Public Sans has many similarities with its parent and it is designed to be as versatile as it gets for digital use focusing mainly on long-form reading and neutral UI applicability.
With 18 fonts, including nine weights from a razor-thin 100-weight up to a super-bold 900 weight and matched Italics, the typeface contains a full set of glyphs, supports many languages and according to the press release it is a "good option for sites that currently use Open Sans, Tahoma, Libre Franklin, Arial, or Helvetica."
Specifically designed to be "a progressive enhancement webfont, and to work well with Apple and Google system fonts as the base in its font stack" the first official typeface of the United States of America takes inspiration "from neutral sans faces of the 20th century, as well as the original Franklins of the 19th retaining its American origin" writes the Public Sans Github page.
The typeface is introduced as part of the General Services Administration recent announcement of a new web design system for US government websites aptly named dubbed the U.S. Web Design System 2.0.
"USWDS 2.0 adds built-in support for custom typefaces, and sometimes you need one that's simple, neutral, and isn't Helvetica. Public Sans is an open source, free license typeface (SIL Open Font License 1.1) designed and maintained by USWDS, adapted from Libre Franklin. Just as with our components, we intend Public Sans to be an example of how to design an accessible open source typeface with contributions and feedback from the public — to deliver a useful, neutral, sans serif and continuously improve it" notes the press release.
This is the USWDS first attempt to develop a typeface. In the event of the release, lots have been said on the federal government's decision to break free from the open-source fonts created by third parties –including Google's own Roboto or Apple's neo-grotesque sans-serif typeface San Francisco. "In 2019, the government's relationship with Silicon Valley is changing. People like Senator Elizabeth Warren (D-MA) are calling for Google, Apple, Facebook, and Amazon to be broken up, as we enter what could be a new era of regulation. In this context, it feels hypocritical, or perhaps just hopeless, for the U.S. government to be using a Google-born font, which subliminally reinforces Google's omnipresent brand" notes Fast Company's Mark Wilson.
Public Sans typeface is free for personal and commercial use and you can download it here.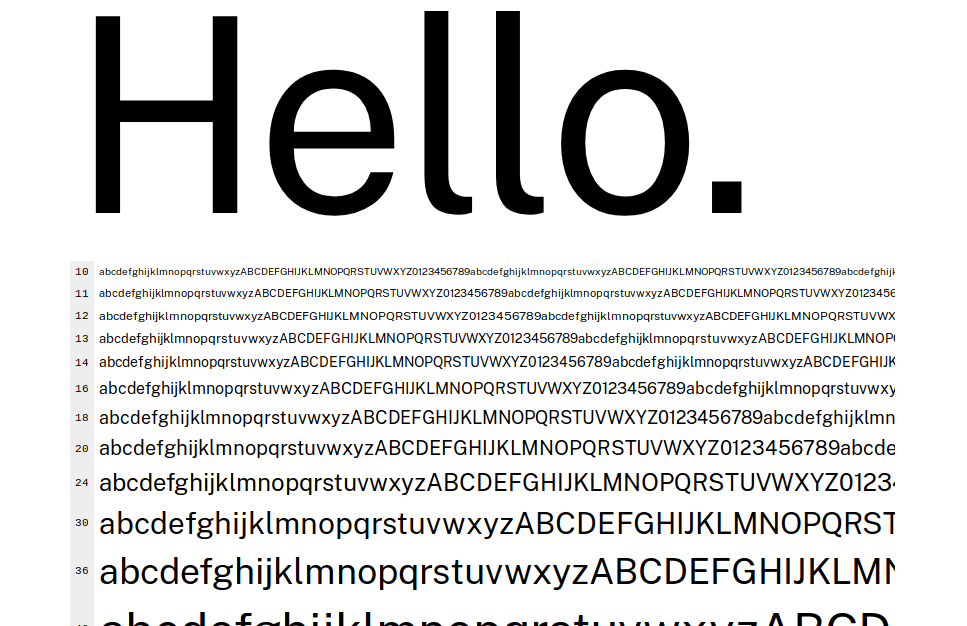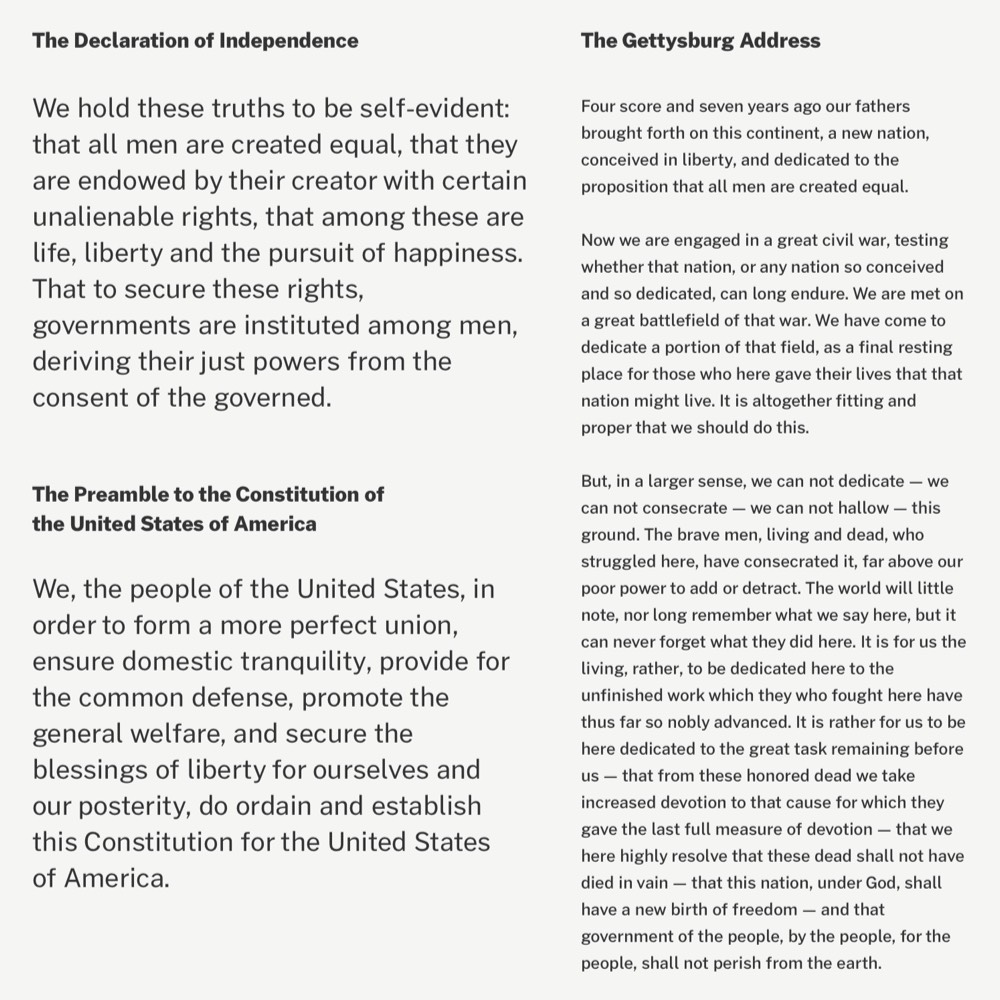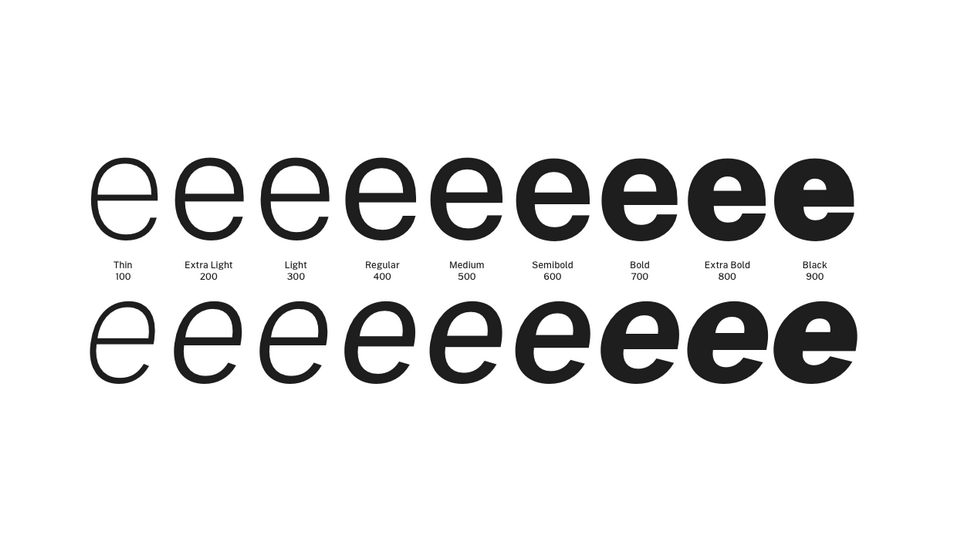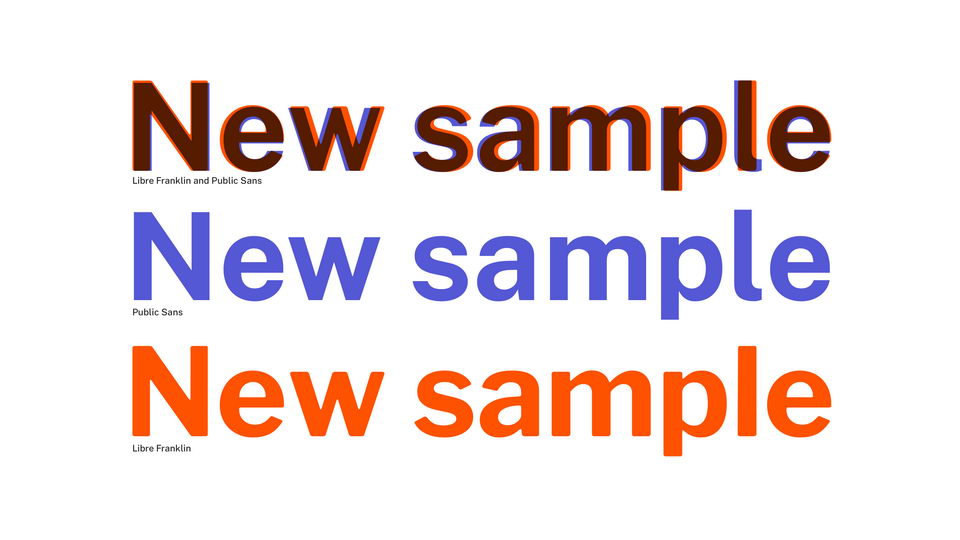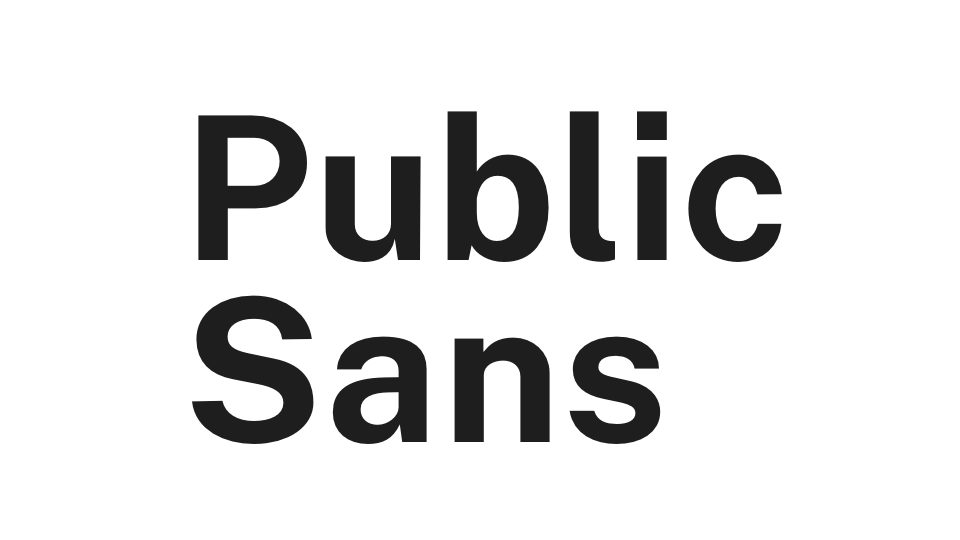 Tags/ inspiration, google, typeface, helvetica, font, amazon, roboto, apple, san francisco, open source, usa, netflix, airbnb, silicon valley, uswds, github