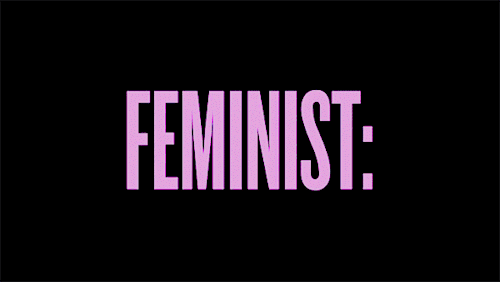 From Knockout to Times New Roman: Beyoncé's fierce typographic branding in full frame
Filled with Queen Bey's energy and the all-time classic visual extravaganza she provides, Netflix released a documentary of Mrs. Carter's cultural evolution aka "Homecoming: A Film by Beyoncé." Featuring behind-the-scenes footage and a look at the rehearsals of Beyonce's epic #Beychella set in Coachella last year HΘMΣCΘMING has every bit of element that made Beyoncé one of the most precious brands out there.
Her performance of April 14, attended by 125,000 festival-goers, was immediately praised, with multiple media outlets describing it as historic, became the most-watched live Coachella performance and the most-watched live performance on YouTube of all time and it was another fine example of Queen Bey's careful consideration when choosing a logo font to brand her cultural empire.
Beyoncé's font choice is a well-established typeface, just like her brand is in the entertainment and fashion industry alike. Times New Roman, a serif typeface designed for use in body text. Commissioned by the British newspaper The Times in 1931 and conceived by Stanley Morison, the artistic advisor to the British branch of the printing equipment company Monotype, in collaboration with Victor Lardent, a lettering artist in the Times' advertising department Times New Roman, although no longer used by The Times, has a legacy of it's own.
One of the most popular and influential typefaces in history and a standard typeface on desktop computers Times New Roman's creation took place through the influence of Stanley Morison of Monotype. Morison was an artistic director at Monotype, historian of printing and informal adviser to The Times. Asked to advise on a redesign, he recommended that they change their text typeface from a spindly and somewhat dated nineteenth-century face to a more robust, solid design, returning to traditions of printing from the eighteenth century and before.
Drawn by Victor Lardent, an artist from the advertising department of The Times, with Morison consulting, before refinement by the Monotype drawing office. The Times stayed with Times New Roman for 40 years, but new production techniques and the format change from broadsheet to tabloid in 2004 have caused it to switch typeface five times from 1972 to 2007. However, all the new fonts have been variants of the original New Roman typeface. Once released for commercial sale, Times New Roman became extremely successful, becoming Monotype's best-selling typeface of all time in metal type.
But this is not the first time Beyoncé invested in the power of typography. Robust, bold and fierce Queen Bey's visual branding speaks volumes. In Beyoncé's albums, visual albums, concerts and shows another typeface takes center stage for good reason. Stylized in all caps "Beyoncé" is Queen Bey's eponymous fifth solo album. Parkwood Entertainment's Todd Tourso was tasked with designing Beyoncé's album cover, which he found difficult considering it was a visual album and thus "inundated with imagery".
"For me I kept thinking about Metallica's black album. How do you make a very iconic statement in an artist's career: 'This is something new for me. This is my modern direction.' It was as simple as not having her face on it. Because that's what everyone would expect, a beauty shot of her. That was the big breakthrough, coming to the conclusion that it doesn't have to have her on it" he told to The Atlantic.
"We went for a typeface that is kind of masculine but still sexy and loud and is actually derived from fight cards, boxing-ring placards. So it seemed like metaphorically that was a good fit. And then we set it in this kind of grayed-out pink, which was sort of a subversion of femininity".
This "gender-bending" typeface is Knockout. A type family with a "sweeping collection of 32 sans serifs that defies the Modernist canon, in order to reclaim one of typography's great natural wildernesses: the American sans serif" notes Hoefler&Co.
"For more than a century before Helvetica, the sans serif landscape was dominated by unrelated designs. Gothic woodtypes in a dazzling array of proportions lived comfortably alongside anonymous foundry types, each design's integrity the product of its autonomy. Because none of these faces were intended to relate to one another, none of their design characteristics were beholden to any external constraints: what worked for a supercondensed boldface need only work for that design, not also for the extrawide light face whose design afforded different possibilities and faced different challenges. This sort of 'situational' approach to type design allowed for more varied and interesting designs, and it's this approach that Knockout celebrates"
"With the functional benefits of a family that's well-organized, and the visual appeal of styles that are individually designed, Knockout's nine-width, four-weight family offers a range of voices that's impossible to achieve with even the best Modernist sans serifs" writes the type foundry of the typeface which brought the letterforms in the most crowded stadiums and venues ever.
Another fine example of Mrs. Carter's devotion to the power of the letterforms was conceived by Beyoncé's dream team of creatives, Ed Burke, Todd Tourso and Es Delvin who paid tribute to iconic visual artists of our days during her Formation tour.
"The best visual moments are the nods to contemporary artists. When the word 'female' is wrapped around the building, Jenny Holzer comes to mind, while short jumpy clips of pontificating fans, superimposed with text on their faces allude to Ryan Trecartin's YouTube videos" writes ArtNet's Karen Wong of Beyonce's visual and design extravaganza.
Homecoming, the film is streaming online on Netflix. In addition to the documentary, Beyoncé has also released a new live album featuring 40 tracks including classics like "Crazy in Love", "Baby Boy", and "Say My Name", as well as a number of Destiny's Child hits. Drop mic!
Tags/ inspiration, typeface, font, times new roman, monotype, fonts, documentary, jenny holzer, netflix, visual branding, metallica, beyonce, knockout, album, ed burke, todd tourso, es delvin