Type with cause: Made Thought's plastic free world is a winner
Developing a visual aesthetic that encourages positive action and progressive ways of thinking about sustainability is not an easy task. But the creatives at Made Thought proved otherwise in their latest collaboration with A Plastic Planet.
The creative office that believes in "heartfelt strategy and exquisite visual craft to create brands, products and experiences that people fall in love with" branded the important issue of plastic pollution and sustainable living.
"The issue of plastic pollution is a familiar one — so our approach was to use powerful, engaging creativity at every touch point — not add to the 'noise' around sustainability and recycling and the environment. Our approach is about education, approachability and clear, effective design to drive understanding and effect behaviour. Too much of the communication on sustainability either feels fear and guilt driven or so serious and huge that the average person can't or doesn't want to engage with it. We didn't want to continue to visually "tell the problem" — we chose to inspire with communications that speak of actionable, everyday, human-centric change" notes Made Thought of their shortlisted for this year's Beazley Designs of The Year Awards project.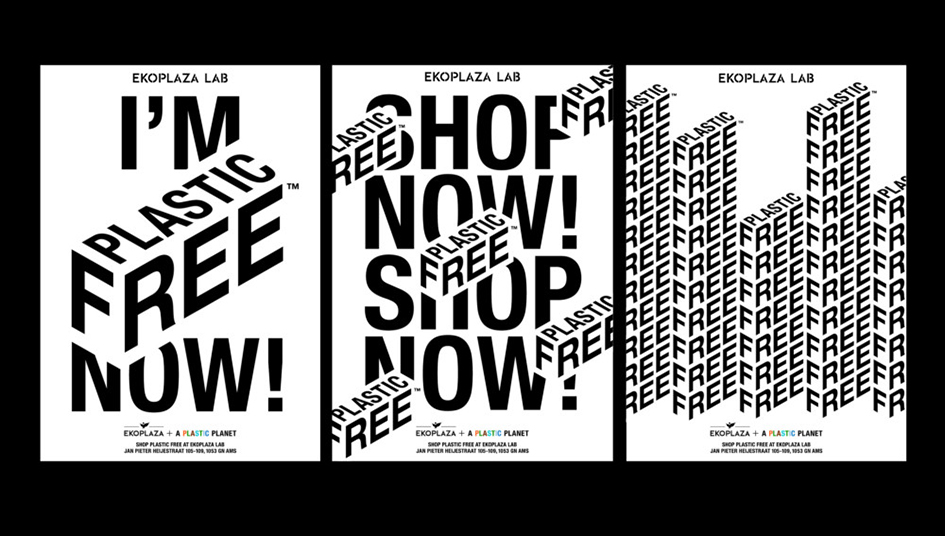 "When it came to the Plastic Free trust mark, we didn't want to create another mark that needed explaining and demystifying. In a category already full of confusing symbols, our approach was to disrupt and create cut-through by being remarkably simple. The world's first Plastic Free trust mark was launched in April 2018. Iceland supermarket was the first retailer to adopt the mark. We worked with A Plastic Planet to develop a mark that tells you just one thing: this packaging is plastic-free and — as a result — guilt free making shoppers part of the solution not the problem" they add.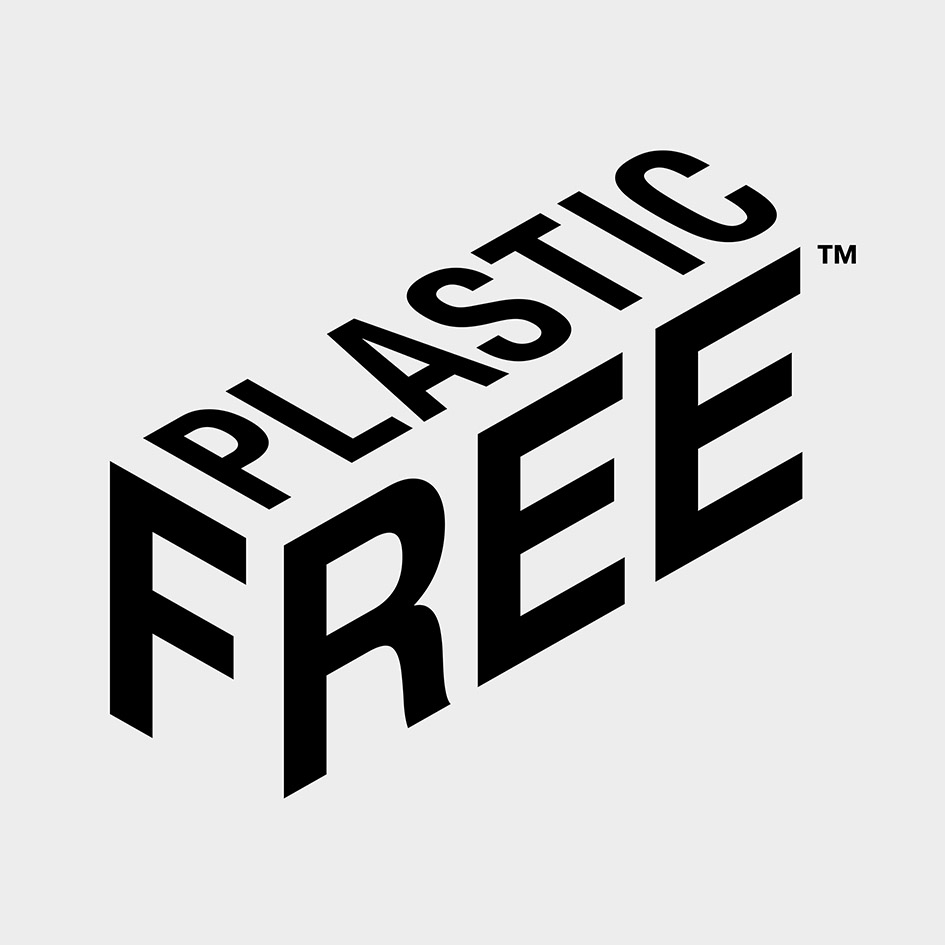 "The broader identity developed for Ekoplaza Lab in Amsterdam, creators of the world's first plastic free supermarket aisle, also works with the same principle: concise messaging (not once more spelling out the well understood problem) and simply signalling this is a lifestyle choice and not just an altruistic one. The identity adopted a slightly disruptive propaganda style aesthetic — something that allowed clear stand out and contrast to Ekoplaza's established and premium aesthetic".
Be a part of the plastic-free revolution that matters and discover more here.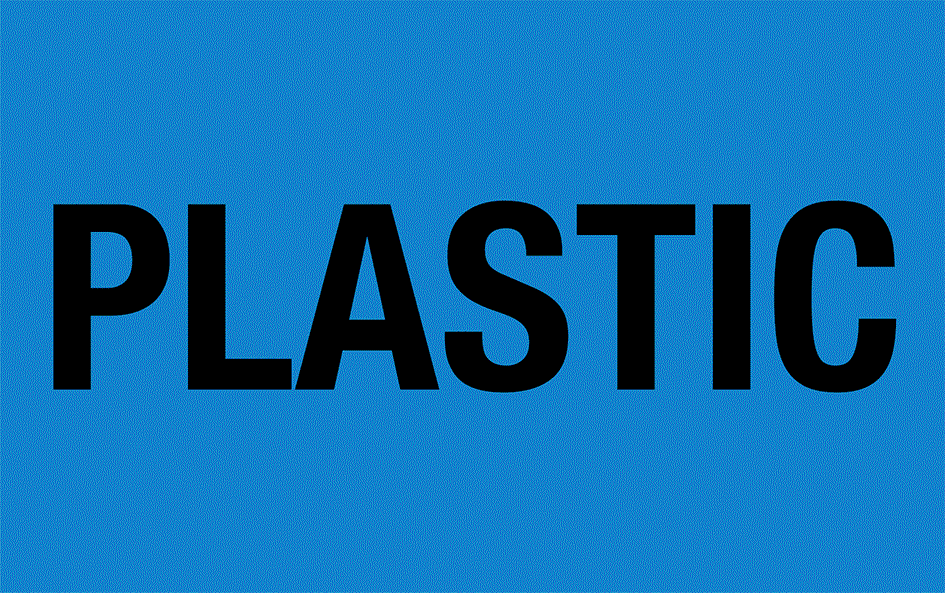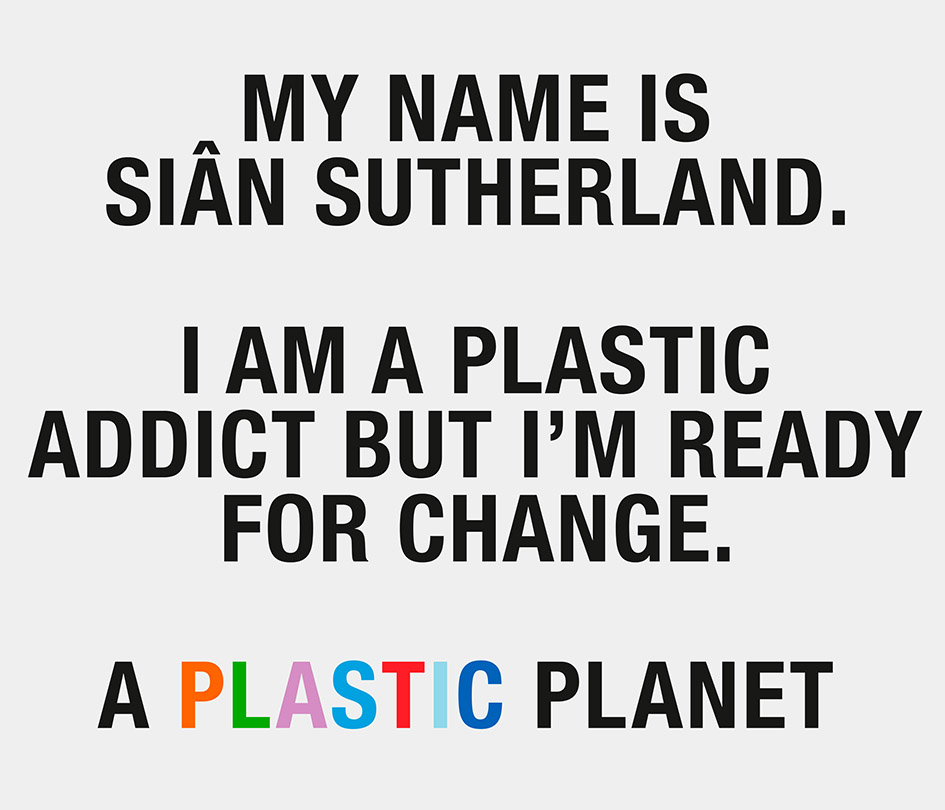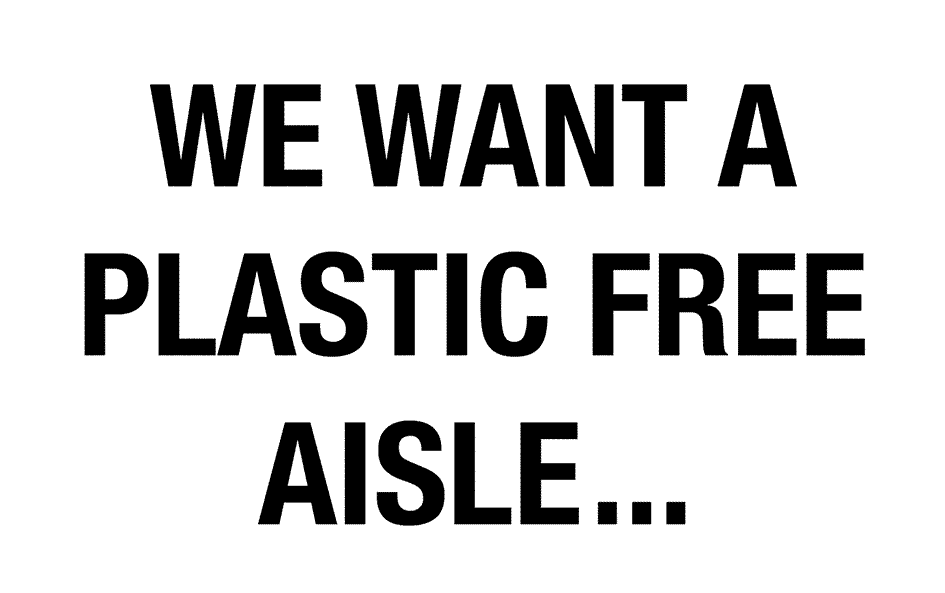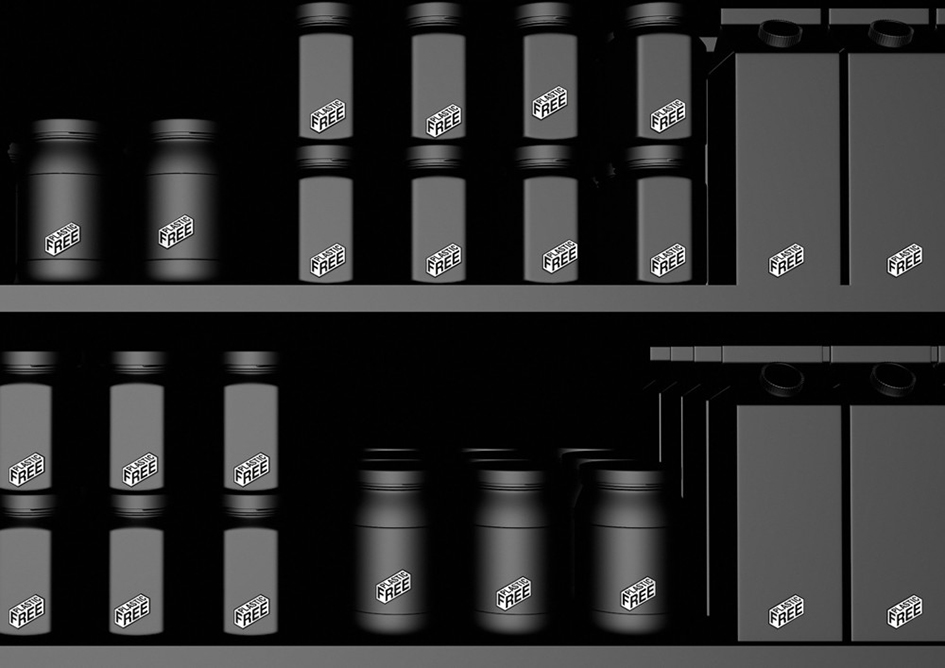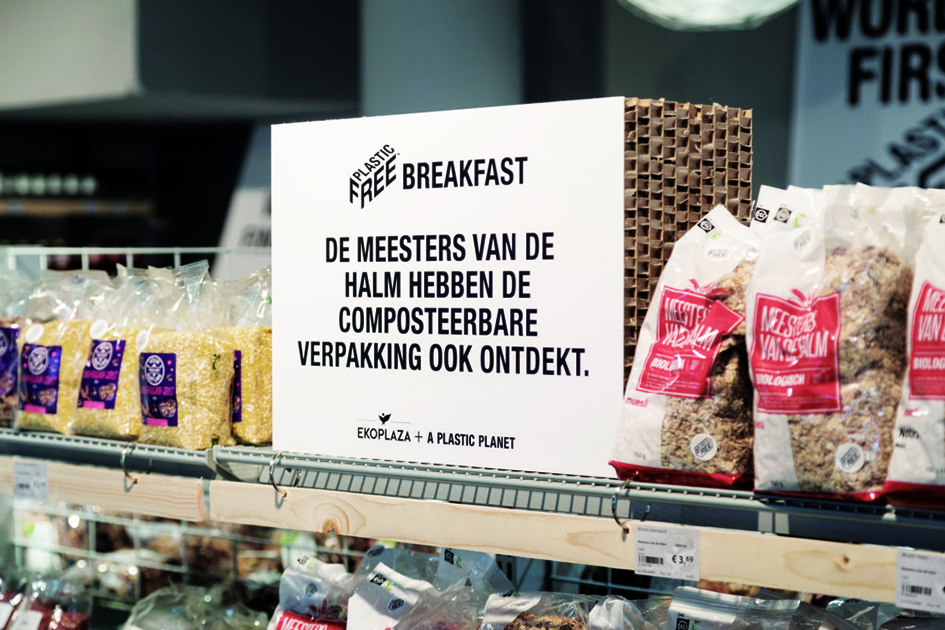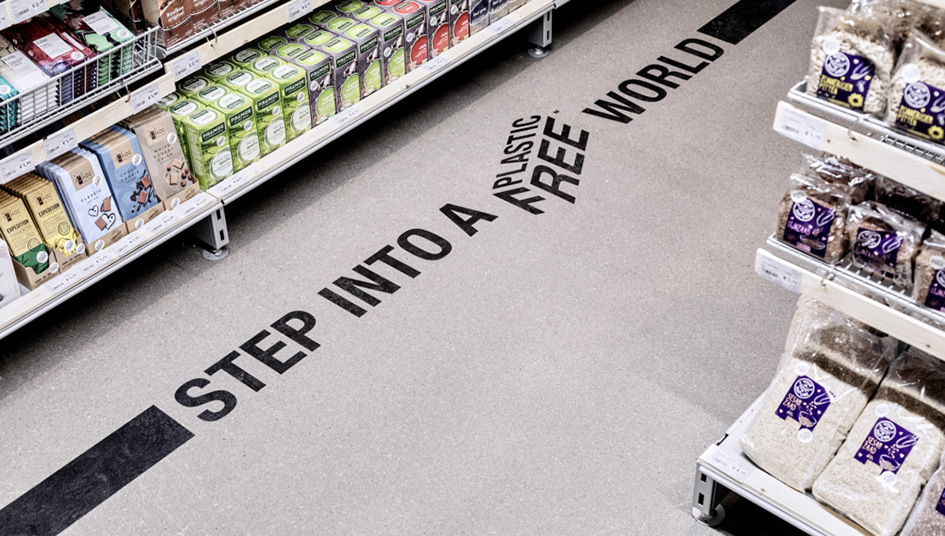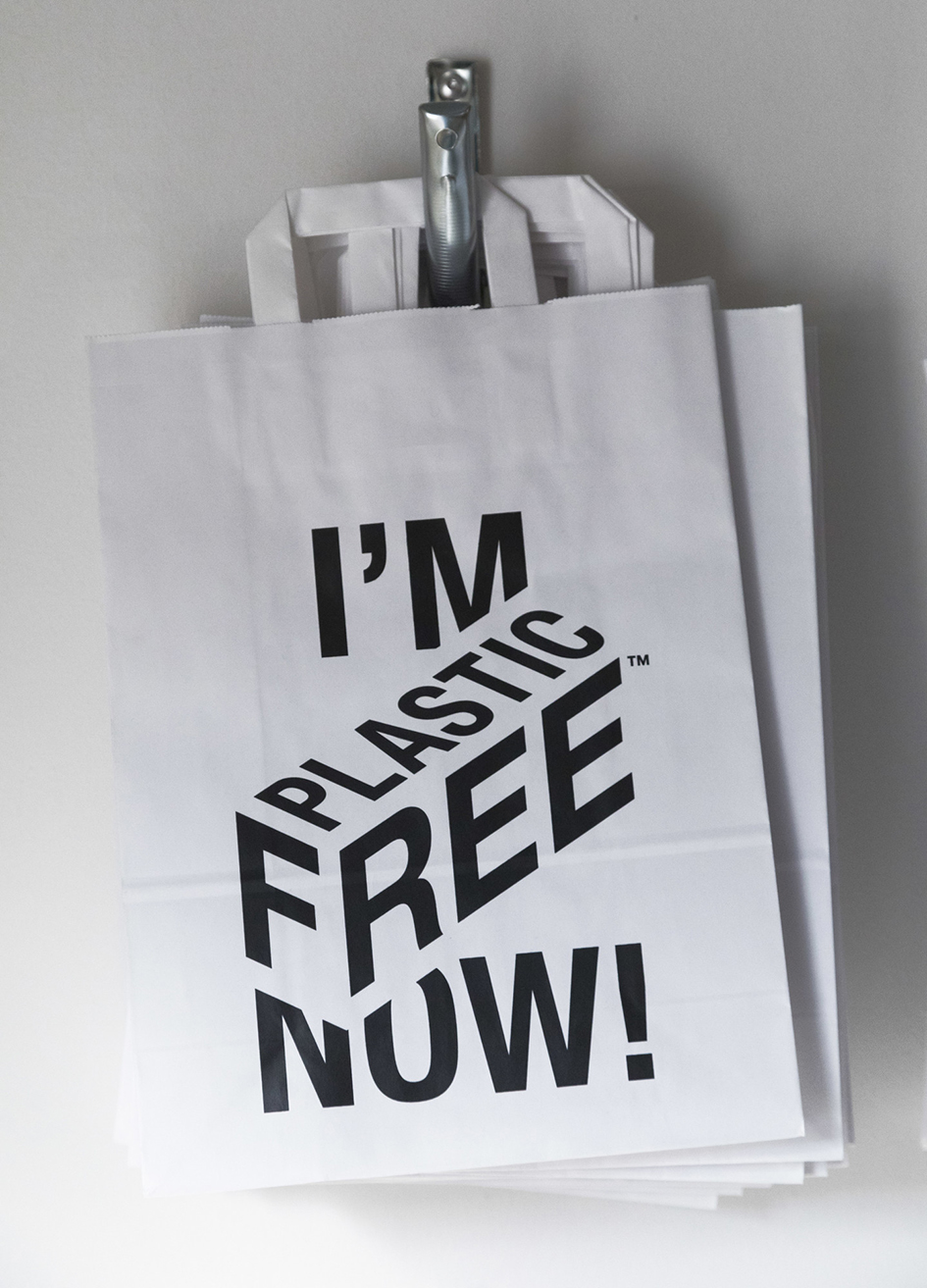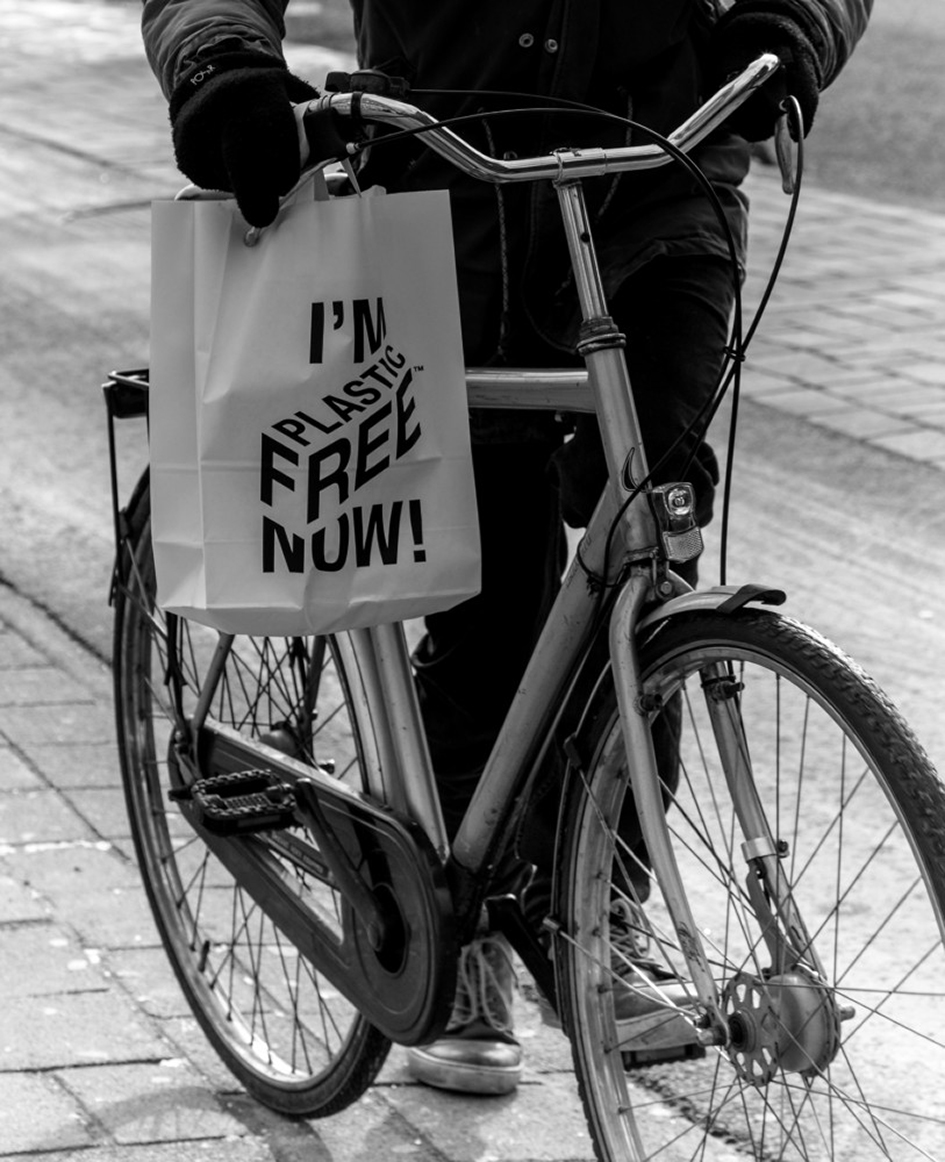 Tags/ inspiration, amsterdam, collaboration, sustainability, a plastic planet, made thought, beazley designs of the year awards, trust mark, pollution, recycling, ekoplaza lab