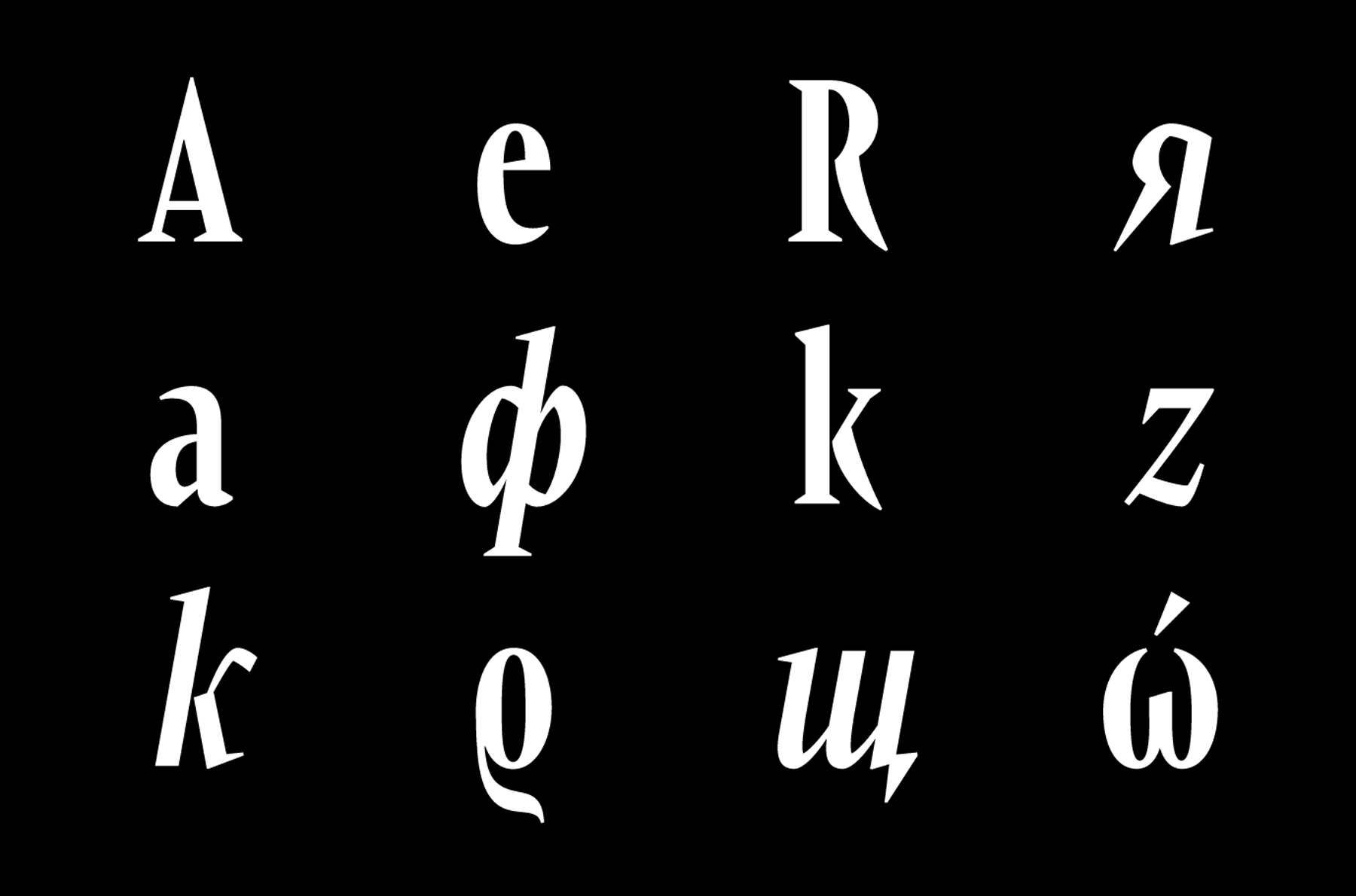 TDC 69: The winners to know, the type to celebrate
Time to celebrate! The Type Directors Club, the world's leading typography organization, announced the winners from 42 countries in its prestigious TDC69 Competition.
Entries were received from 77 countries this year, the most in TDC's 77-year history, with winners from 42.
The top five countries for winners are the United States with 52, followed by Germany with 24, China with 23, Netherlands with 11, and Ukraine with nine.
"The TDC competition has always been a treasure trove of diverse works, and welcoming in new practitioners," said Ksenya Samarskaya, who serves as the organization's managing director. "We're thrilled that the competition is representing more countries and regions than ever before, and grateful to the judges for their thoughtful and considered — though definitely not easy — deliberations."
Previously divided into two competitions, one each for Communications Design and Typeface Design, the program is now a single competition under TDC69, consisting of three disciplines: Type Design, Typography, and, for the first time, Lettering.
Across the three disciplines, TDC69 had native experts on the jury for writing systems spanning Arabic, Cyrillic, Han, Indic, Latin, Thai, select African scripts, and more. While the competition always accepted international and multilingual entries, last year's addition of an expanded jury was a reflection of TDC's commitment to have a greater number of the most appropriate experts judging designs for which they have deep knowledge.
And now the breakdown!
Leading the way with five TDC69 Certificates of Typographic Excellence is Morcos Key. The wins included "Greenwood One Hundred" on behalf of The Black Wallstreet Times, typography for Mizna, and "Wildflowers" in the Typography discipline, and "Arabic Lettering Workshop" for Minneapolis College of Art and Design and lettering for MyKali, both in Lettering.
Three entrants had four wins each. Studio Dumbar/DEPT was awarded certificates for typography for the Utah Jazz, "Next Step 22" for Outsystems, "DEMO 22", and "Be Part of More" for D&AD, all in Typography.
With four wins in Typography is The New York Times Magazine. Three are for "The Health Issue", "Grab a book. Find a nook." and "The Secrets Issue" for the magazine, and one is for "The Games Issue" in The New York Times for Kids.
Typotheque received four certificates, one each for "TPTQ Sans CJK", "November South Asia", "November Georgian" and "Lava Georgian", all in Type Design followed by entrants with three TDC69 Certificates each aka Laura Coombs, Frontline Typo and Type Together.
Also (and this win is close to home <3) the independent type design studio Parachute Typefoundry aka Typeroom's ally and supporter has also been awarded its own certificate for PF Expo.
A type design that aims for "condensed, stark elegance, PF Expo's design is nobly rooted in simple, rational, and absolutely functional Roman forms" explains Parachute's head designer and founder Panos Vassiliou.
Winning work will also be featured in the highly respected TDC Annual, The World's Best Typography®, and showcased in eight exhibitions that travel to museums, schools, and design organizations around the world.
A showcase of all TDC69 certificate winners can be viewed here.
Tags/ typography, typeface, type directors club, tdc, typedesign, parachute fonts