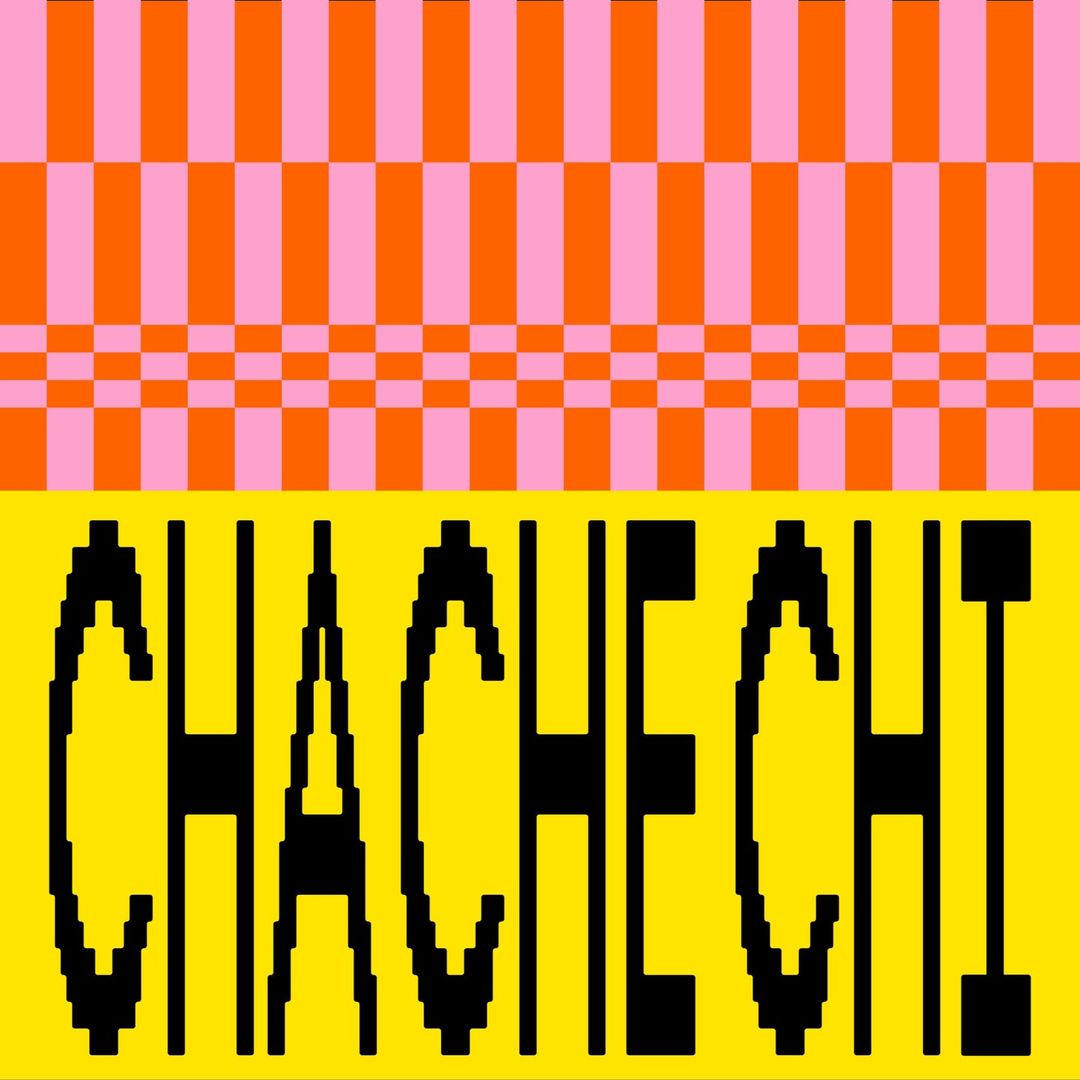 Latin American Type Overload! Cha Che Chi is TDC's most rhythmic typographic virtual conference ever
Held online on March 3rd and 4th, as a two-day showcase of presentations and panels on what's happening in Latin American typography today TDC's Cha Che Chi virtual conf brings vibrant type to the rescue.
Reasons to attend aplenty, Cha Che Chi is co-curated by Sol Matas (Buenos Aires ➜ Berlin) and Laura Scofield (Belo Horizonte, Brazil ➜ New York), with visual design led by Nubia Navarro (Colombia) led by TDC's managing directors, Ksenya Samarskaya.
"Chabona, chango, chava, chela, checar, chicha, chichón, chido, chimichurri, chulo, churro, salsicha, chimarrão, bochecha, pichação… the *ch* sound echoes across Latin America. We hear it in words from Latin American Indigenous languages, Spanish, and Portuguese. From south to north, it connects our cultures, showing a common thread amongst very diverse people. Argentinian Che Guevara made this sound so frequently we forgot his given name Ernesto—the nickname 'Che' becoming a global icon, enough to evoke the image of the bearded guerilla leader. The Mexican band Café Tacvba, along with composer Jaime López, salute the *ch* in their song Chilanga Banda (ya chole, chango, chilango, / que chafa chamba te chutas… )" notes the team.
"And today, we bring all that rhythmic cacophony to you in typographic resonance—a virtual conference showcasing Latin American design and typography. Cha Che Chi taps into the bright, colorful, vibrant energy of Latin America, and tries to answer—what would be the visual equivalent of the ch sound? What are there typographic flavors that are distinctly Latin? What's the unique pitch of the design language, and how does it vibrate among the hundreds of thousands Latin American diaspora? How do we reconnect with, and explore, our roots? And what can the rest of the world learn from the way that Latin American typography moves and shakes?"
"In just two days, Cha Che Chi aims to cover the gamut, looking at everything from amateur street typography to agency boardrooms. We'll see behind-the-scenes of logotype that dances to the beat of Rio Carnival, the biggest carnival party in the world. We'll get to appreciate distinctive reinterpretations of popular Mexican imagery. We'll explore Perú's Chicha public typography, born of a clash between indigenous and colonial cultures. Take a look at the year-on-year evolution of a campaign to raise women's voices, held by a main cultural centre in Buenos Aires. We'll learn how type and politics mix at the famous distinctive style of Brazillian graffiti, Pichação. And we will hear from over 25 creators across different disciplines about how their roots connect to their creative process."
"In this time of change and turmoil, excitement and opportunity, typography carries with it our values, our culture, our heritage, and our legacy. And we hope Cha Che Chi is able to educate, inspire, and connect us all wherever we are" they add.
Confirmed speakers include Julia A. Aguiar and Carlos Bocai, Marco Avilez, Yani Arabena and Guillermo Vizzari, Tulio Cerquize, Cyla Costa, Fer Cozzi, Tony de Marco, Fred Gelli, Gustavo Greco, Seb de la Hoz and Jason Guzmán, Ximena Jiménez, Azucena Cabezas León and Alinder Espada Camones, Beatriz Lozano, Susana Machicao, Alejandro Magallanes, Laureano Menéndez, Nubia Navarro, Eduarda Nieto, Daniel Sabino, Rodrigo Saiani, Oliver Siegenthalar, Julieta Ulanovsky, Raphaël Verona and more.
"Cha Che Chi is a unique forum for the design and typographic communities to explore cultures that aren't often gathered on the same stage," said Matas. "The scope of Latin American communities is enormous, and spread over a vast geography including the diaspora. This will be a rare opportunity to celebrate the abundance it has to offer."
With #ChaCheChi, Type Directors Club (TDC) and The One Club for Creativity continue to explore the ways typography is used to form and transform creative communities and the broader culture.
Importnat note: Cha Che Chi follows on the heels of TDC's Ezhishin, the first-ever conference dedicated to Native North American typography held last fall.
Register and let the rhythm take control here.
Tags/ typography, conference, type, graffiti, branding, ksenya samarskaya, tdc, virtual, latin america