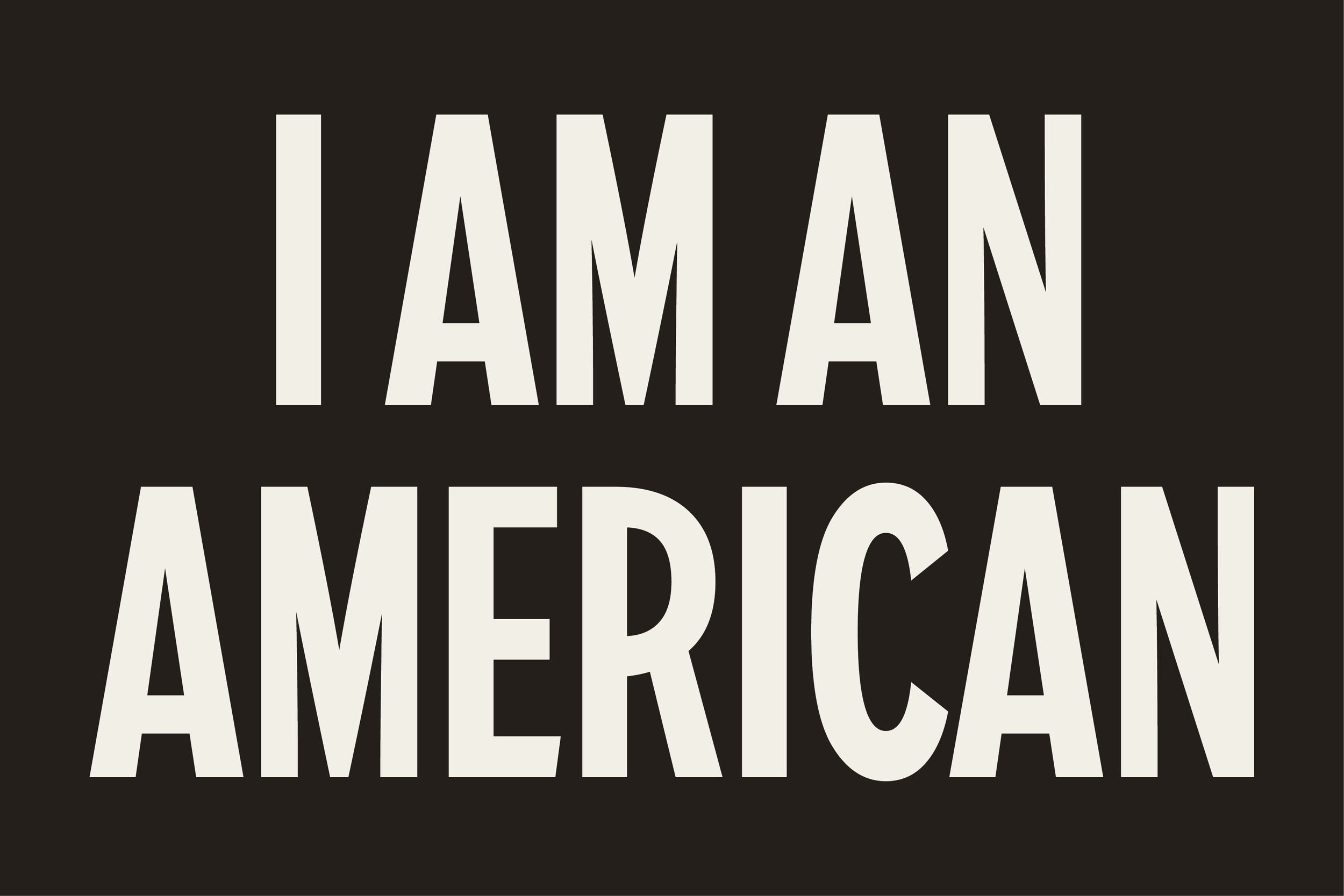 #StopAsianHate: Vocal Type's Tatsuro typeface is inspired by remnants of a not often talked about WWII history
True to his vision of creating designs that speak to the mind and the eye alike, Tré Seals' latest typeface available via his diversity-driven Vocal Type foundry advocates justice.
The recent Forbes 30 Under 30 Honoree creative who never settles (from exhibition to bespoke type or book design, 2022 was a year that sees Seals on top of his game) presents us with a sans serif that educates.
Named after Tatsuro Matsuda, the Asian American who attempted — in vain — to reinforce his family's "Americanness" one day after Pearl Harbor (December 8, 1941) by installing the now famous "I AM AN AMERICAN" sign on his family business in Oakland, California, Vocal Type's type design sheds light into a rarely remembered dark page of US history.
Just a few months later the Matsudas were forced to close Wanto Co., when they were incarcerated along with 120,000 other Japanese Americans following Executive Order 9066. The now iconic Dorothea Lange photograph of that sign is a painful reminder of the systemic racism Japanese Americans experienced, even as many tried so hard to prove they were "American."
Matsuda's sign — literally a heart-wrenching plea for survival that still resonates with Anti-Asian hate crimes still on the rise — was created nearly 30 years before Dr. King marched with "I AM A MAN" signs.
#StopAsianHate and explore more info about the origins of Vocal Type's latest release here.
Tags/ typography, typeface, type design, type foundry, vocal type, tre seals, hate crime, racism, anti asian